St. Mark's High School in Pike Creek officially unveiled its new esports center earlier this month with an Open House held on November 14, 2022, which drew members of college esports programs who were interested in creating an esports space like St. Mark's at their own schools.
The center is the brain child of school President Tom Fertal who admits to being a gamer himself, but who also learned the broader economic implications of esports.
"Of course there's the competitive gaming side but then there's the industry and all the different jobs available in the gaming world," said Fertal. "You see every college in the country has an esports team, but now more and more are having esports and gaming majors because this is a real industry.
"Can you make a living competitively playing? Sure you can, but there's also coders, and artists, and marketing people, so there's all these other jobs," said Fertal.
The newly opened center is more than 1200 square feet in size and features 21 gaming PC's, including five which are located on a varsity competition stage. Students in the program will get to play, compete, and learn.
"I saw the writing on the wall early on and said 'we're going to get into this space, and we're going to go in big,' and part of our renewal here at St. Mark's we're going to lead the way, we're not going to limp into it, we're going to go full bore, and that's what we've done," said Fertal.
The program also provides opportunities to a different student population than does traditional athletics.
"In the same way fine and performing arts tends to serve students who may not be involved in other things like athletics, esports is the same way," said Fertal, "and to have our school expand and grow, and continue to be a rich environment it's okay to have different programs and opportunities for different types of students, and that's the beautiful thing about it."
But just like traditional athletics, esports can be very competitive and teaches some of the same lessons - just on a different playing surface.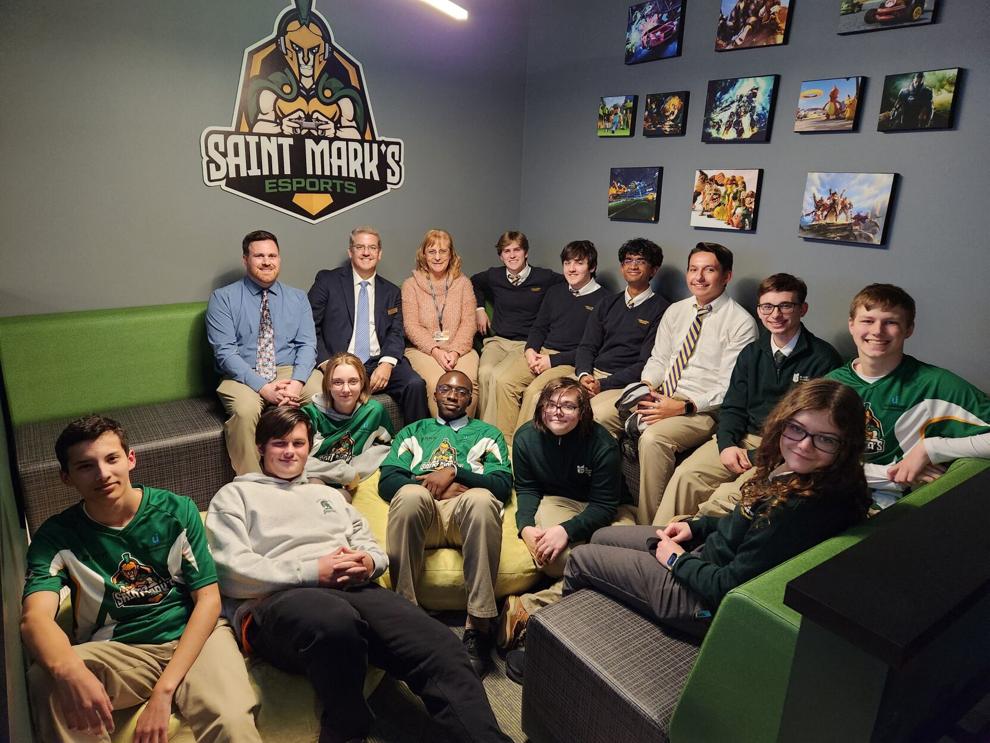 "We've watched kids in here today on headphones talking to one another about strategy," said Fertal. "There's a team room with a screen just like the football team and they're talking strategy. There's sign up sheets on the door for try outs to earn a varsity spot in the particular gaming squad.
"The parallels are there and yes you have to stay out of discipline problems, you have to stay eligible through your academics. It mirrors it in so many ways."
In addition to the St. Mark's site, A.I. Dupont High School this month also launched their own esports arena/classroom. The facility is modeled after the arena at the University of Delaware which launched in 2019.