The COVID-19 virus continues to hit Delaware's prisons hard--with 190 inmates and 80 staff currently COVID-positive.  
Of the 190, less than three dozen are symptomatic, according to the Delaware Department of Correction (DOC). Since the pandemic began, a dozen inmates have died while 1,589 have contracted COVID and recovered. 
The DOC's handling of the situation has led at least one state lawmaker to call for a joint commission to investigate the treatment and medical care of inmates during the pandemic.
State Rep. Sean Lynn (D-Dover) filed a resolution last week calling for the creation of the Delaware Corrections Investigation Commission.  
His calls come after a back-and-forth email exchange between lawmakers, DOC Commissioner Claire DeMatteis, and Dover attorney Steve Hampton, who's long acted as an advocate for inmates and represented them in a lawsuit that was filed following the 2017 riot at James T. Vaughn Correctional Center.
In the emails to state lawmakers, obtained by WDEL, Hampton called DOC's treatment of inmates "barbaric" and "inexcusable." In an interview with WDEL, he described a host of issues, including inmates who have ongoing healthcare needs that are being ignored.
"Concerns with people with every other medical condition because they're not getting treatment for them because COVID has preoccupied the medical department," he said. "They're treating COVID or emergencies, but everything else was just getting pushed aside, so that's a real problem because there are people with chronic illnesses."
He included in the email communication to lawmakers a progress note from prison healthcare provider Centurion that read:
"Due to the current increase in COVID-19 cases in the surrounding areas, DOC and Centurion are taking extra precautions. Sick calls are temporarily suspended until further notice."
He further added the commissioner's contentions aren't backed up with evidence, and he urged lawmakers to ask to get inside Delaware's prisons in an effort to see what's really happening. He also urged them to ask for sick rosters.
Read the full exchange of emails, obtained by WDEL: 
DeMatteis told WDEL she was never included or CC'd on Hampton's emails to legislators, but was asked by state lawmakers to respond to his concerns.. In an email to the General Assembly, DeMatteis said Hampton's contained a "litany of "falsehoods." She further called his accusations "baseless."
"That's not accurate. The sick call process continues. Inmates are recovering; inmates are getting the treatment they need, and they're recovering," DeMatteis told WDEL in an interview. "Whether they're diagnosed with cancer, or they develop a heart condition, or they're diagnosed with COVID, we are getting them the treatment they need, and they are recovering."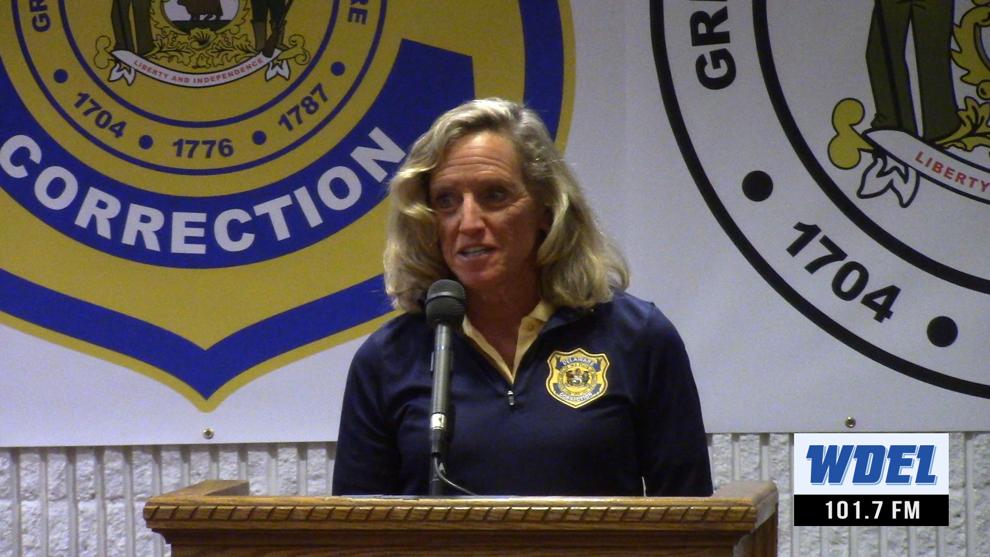 "What has been, perhaps, delayed are when hospitalized are overwhelmed with COVID--they are not doing elective surgeries--that goes across the board, people in society, and certainly inmates. So if an inmate was scheduled to have knee surgery or a hernia surgery or something, that may be delayed, but we're working with hospitals to get those appointments rescheduled."
She also noted the DOC has expanded use of telehealth services during the pandemic to address inmates' medical needs.
DeMatteis wouldn't comment further on the email exchange.
"I don't think it's appropriate for me to engage through the media, an attorney, who makes his living off of suing the Department of Correction," she said.
Hampton fired back, saying denying a problem doesn't make it go away.
"DOC is a bully, and what I mean by that is anytime anybody brings up anything that's negative about DOC or the care that's being provided, the first thing they do is deny it, and say, 'that's not happening,' even when it is."
"To simply deny that something's wrong and then abuse the people that tell you that it's wrong, is not an answer. This is something I'm doing because I believe it's right; this is not something that's making any money for me," he laughed. "I'm not making any money out of this. I'm spending tons of time trying to push this agenda," he told WDEL.
The exchange of emails though, was enough to prompt Rep. Lynn to intervene and call for the special investigation.
"Respectfully, I cannot allow the reputation and character of Mr. Hampton to be impugned in this manner. Mr. Hampton has long been a pillar of the Dover community, and, additionally, of the Delaware legal community as well," he wrote. "While I understand that DOC may not appreciate Mr. Hampton's efforts over the years relative to his work on prisoners rights and human rights issues over the years (which have shed a negative light on conditions in our prisons)...I cannot allow Mr. Hampton to be called, essentially, a liar, or that he is, in some way, disseminating false information."
Lynn didn't respond to multiple requests for an interview for this story, but did provide the joint resolution he filed.
WDEL reached out to the chair of the House Corrections Committee to see whether she'd be in favor of a new commission to investigate the DOC's handling of the COVID-19 pandemic. If the measure was on the House floor today, state Rep. Melissa Minor-Brown (D-District 17) isn't sure she'd vote in favor of it. She told WDEL this work is already underway.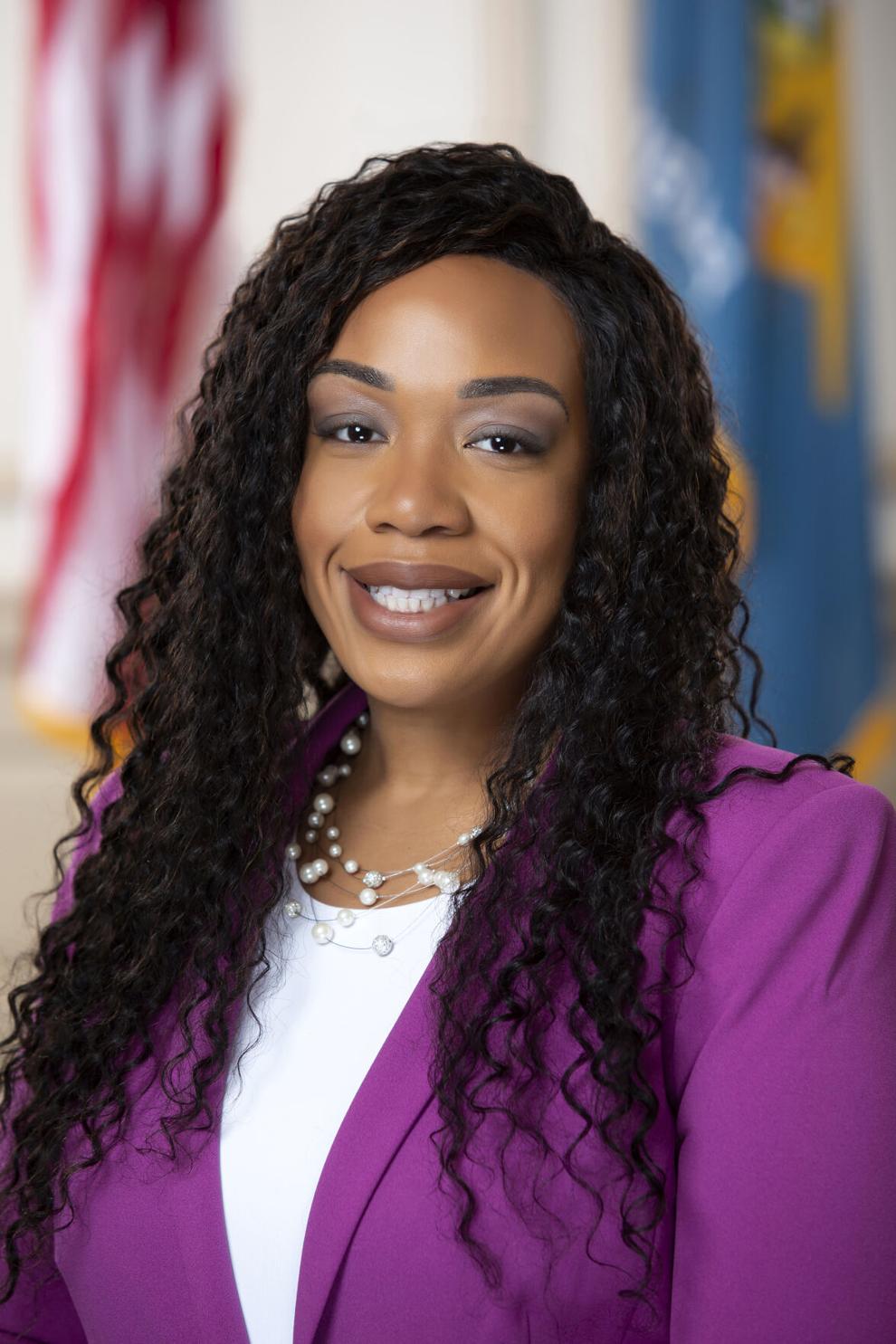 "That's what I'm currently doing. I don't publicize everything that I do as the corrections chair...I'm always supportive of exploring anyway to improve the delivery of care within correctional facilities," she said. "Every single concern that comes through whether via mail, email, phone call, it always gets investigated immediately. I either take it up with DOC leadership or I call directly to Centurion."
Minor-Brown, who represents the New Castle-area, said DOC has done a "great job" handling and managing virus transmission.
"We saw it last spring when we had our COVID surge, and we're seeing it again now--they've done a great job--and it's really hard to just completely keep COVID outside when you have people coming in from the outside. You se it in long-term care, and the numbers in long-term care even worse," she said. "They created COVID treatment centers at each facility; they've moved individuals to those facilities."
But she understands loved ones' concerns.
"We all know that the Department of Correction has a negative stigma attached to it, for many reasons, and there's a dark cloud over the Department of Correction, so I can completely understand the fear in individuals who have loved ones within Delaware DOC or any Department of Correction facilities, so for me, when I hear those numbers, from a healthcare provider standpoint--I'm thinking 'OK now, what are we going to do about it?' And seeing the amount of individuals who have recovered from COVID, I'm ensured that they're doing what they need to do to stay on top of it."
Governor John Carney echoed Minor Brown's comments, saying recovery numbers show the Delaware DOC has done a good job managing COVID, under difficult circumstances. 
"The testing, the mask-wearing, the focus that Commissioner DeMatteis has on her staff and on inmates on quarantining, inmates I think will stand the test of any legislative inquiry," he said. "I have not heard from those legislators directly about that. I would have confidence that Commissioner DeMatteis and her staff will be able to answer the questions that any inquiry delivers. We know on a regular basis from family members and inmates that we hear lots of complaints--many of which don't turn out to be accurate--and it's always difficult to sort out fact from fiction. I get my facts from the commissioner, and I know in any kind of inquiry, legislators would get the facts from her as well...I feel confident when members of the General assembly see the facts and listen to the facts that they'll have the same confidence in the commissioner that I do."
Right now, Minor-Brown doesn't believe there's a need for a separate commission to investigate the handling of COVID-19 in prisons.
"I would talk to Rep. Lynn first and say, 'Do we need to duplicate efforts or do we just need to work together?' Because I just don't think he was educated on what I was doing as the chair, and I was definitely open to bringing him to work with us, and I know that his expertise as an attorney and the work that he's already done for the individuals who are incarcerated and prior to incarceration, I know that he'd be a great asset."
She added the House Corrections Committee already has the same powers that members on Lynn's proposed commission would hold.
"If I need to call witnesses, I can. If I need to get the Speaker do a subpoena, I can," she said. "We're already doing this, it's just not public, it's not broadcasted; we deal with everything individually, and at the same time, work as a whole to improve the DOC model as a whole."
But she appreciates Lynn's passion and empathy.
"It's hard to find many people that actually want to advocate for people who are within DOC custody, so his advocacy is much appreciated, and I definitely want to make sure that him and I work together on the efforts that we're already doing. I know that we can create, we can revamp the entire DOC model, that's how I see it. I think about revamping the culture of DOC, being able to change mind-frames, change attitudes, take it from a holistic perspective....we can do better."