Millissa Summers got the best birthday present she could ever imagine.
"I got my keys."
For her 62nd birthday, she got a place to call her own, a place to live, permanently.
Over the years, she described her housing situation as unstable.
"I've been shipped around here and there; I decided to go to the welfare building, and I had been going there every couple years or so, and then they house me because it seems like in Wilmington I can't get housed. I went to Wilmington Housing Authority, and they told me they couldn't house me because I had a $300 bill or I had been put out of one place. And that's hindering people because--no matter what--we all need somewhere to go."
Summers, a mother to two and grandmother to two, said so many don't even give those experiencing homelessness a chance.
"It's terrible," she said. "They don't seem to think that people grow from their mistakes, which we all have mistakes."
She was born and raised in Wilmington and was forced to leave. She put in for housing in Chester, Pennsylvania, six years ago, when she was given a unit in a high-rise. At that time, her brother had died, and she needed to deal with that.
She bounced around some more, living with her daughter, in a place that ended up being "uninhabitable," in a motel, and at friends' houses.
"Wherever I could get, and I have family that's helping me, and they were saying: 'You need to get on your feet; you need to get on your feet.'"
She wound up at the New Castle County Hope Center around the time the pandemic shelter opened in mid-December of 2020. It was there, where she finally had a nice warm bed, some hot meals, and just some time and space to think, truly a chance to get on her feet.
"I got motivated to go ahead and do what I have to do because for a minute there, I didn't think I was going to make it," she recounted.
Nicole Waters, a housing analyst with New Castle County, who serves as the Director of Operations at the Hope Center, said that small bit of serenity was exactly what Millissa needed.
"Just being ale to get in her room and rest, relax, take a shower, get her mind off things; she was able to focus some, and she had realized and remembered that she was on a housing list in another state," said Waters. "She said if it had it not been for the Hope Center and being able to really focus on housing and to just kind of sit down and relax and gather her thoughts. She said her mind was all over the place when she was unsheltered and from place to place and living outside. Just her peace of mind, she said that the Hope Center gave her that, and she was able to focus, so we are changing lives."
"We are changing and saving lives," said Kim Eppehimer, executive director and CEO of the nonprofit Friendship House.
Millissa remembered that high-rise apartment with her name on it in Chester. Thinking it was long gone, she had to take a chance.
"The lady told me she was looking for me. Once I walked in the door, she said 'Miss Summers, we've been looking for you.' I said 'You have?' She said 'we didn't have a contact number for you, and we've got an apartment for you.' I was like OK!"
Millissa is the New Castle County Hope Center's first success story. She's the first resident to move out of the hotel-turned homeless shelter. She tells us about her new apartment as a smile crosses her lips.
"I'm on the 11th floor It's an efficiency. I've got one big room, and I'm going to split it up from my bedroom and my living room, and then I have my kitchen and my bathroom. And I'm good," she said. "Chester's going to be my home now, and my granddaughter is here. I have a 12-year-old grandson, he lives in PA, and he's dying for me to get there."
Carrie Casey, New Castle County's Manager of Community Development and Housing, who's the visionary behind the Hope Center, said Milissa's story is what the Hope Center is truly all about.
"It starts with Millissa, yes it does," she said with tears welling in her eyes. "I mean I'm happy that she's leaving, but she's just been a bright spot here, so it's just going to be hard to see her go. I think she's going to do great, and we'll definitely stay in touch with her.
And Millissa's story is one Casey hopes the Hope Center can call a success story down the road. 
"Really and truly, the ultimate thing is not just getting a job, but it's getting into permanent housing, and then looking at that in a year, where are you in a year? Hopefully, you're still there, and you're not coming back into homelessness. Because I think that the percentages, unfortunately, within two years, there's a good 25% of people that have experienced homelessness that have exited into permanent housing have gone back into homelessness. So we've got to make sure that we build the foundation to get them into actual housing that they can sustain."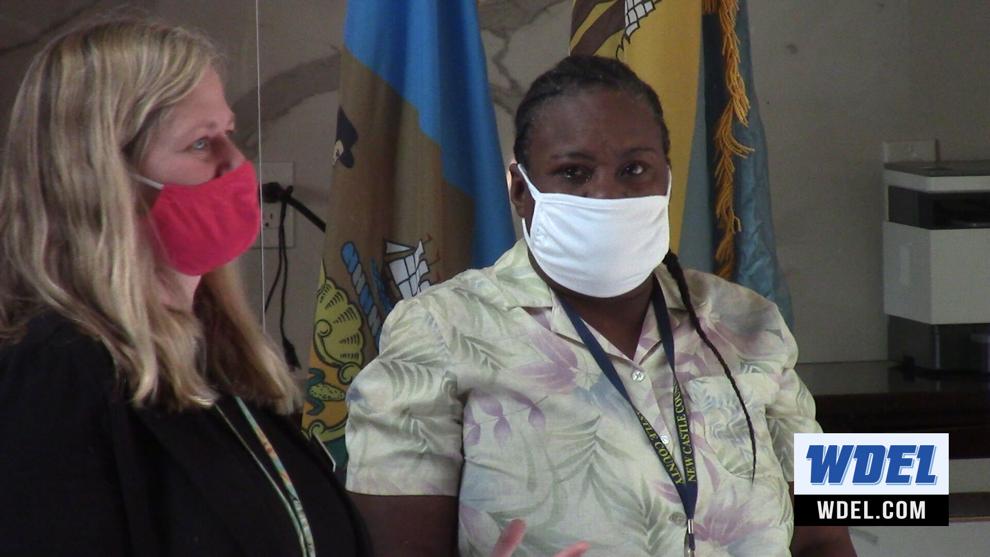 New Castle County Elective Matt Meyer said this shelter's success is pivotal.
"We cannot let this place fail. We must succeed because it's not just about stimulus dollars, it's not just about the federal delegation; it's not just about the county government. It is about all of us. It is about all of us, and who we aspire it," said Meyer.
And not just who they aspire to be, but who it's who Hope Center residents aspire to be. Milissa's success, launching into permanent housing in just three months, was celebrated recently at the Hope Center.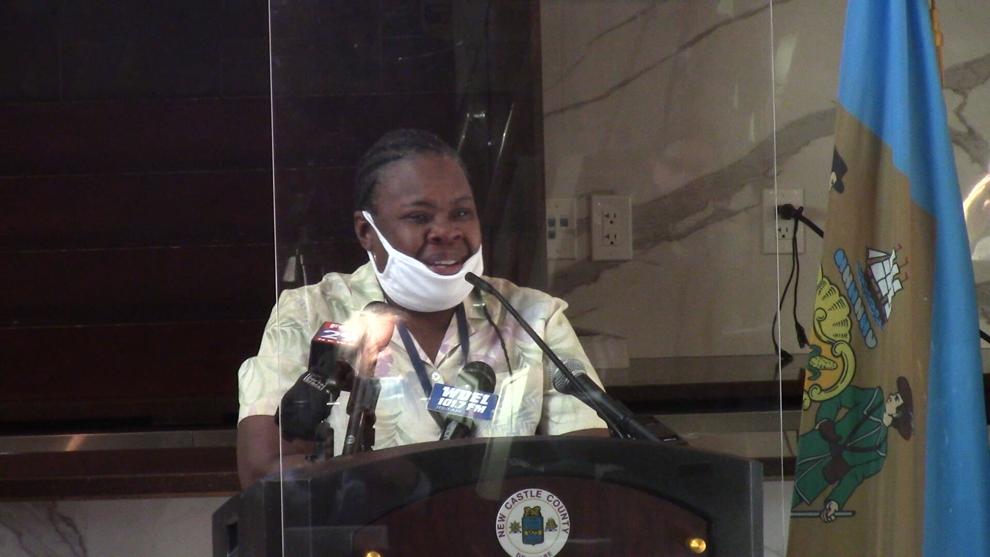 "The Hope Center has been very, very good to me since I've been here. But now that I have my own place in Chester, my children they dragged me from place to place, make sure that I have everything moved into my home in Chester now," she said to applause. "I'm home."
Milissa couldn't have done it without the Hope Center, and the Friendship House, and all of the partners who keep showing up every day for this vulnerable population.
"They helped me; they paid my deposit; they paid my first rent. It's just been a blessing that God has put me in a right way," she said.
Without shelter, a roof over one's head, meals, and basic needs met, nothing else really comes together.
"Nothing will come together because it's like you're bouncing off the walls, or you're bouncing here and there, but you never get settled. Here, you can get settled. You've got people who are willing to talk to you. This place helps you, but you've got to be wanted to be helped. You've got to be willing to be helped. You've got people willing to help you, but you've got to help yourself too."