New Castle County Council passed a resolution, earlier this week, condemning the expansion of a chemical plant at the center of a major ethylene oxide leak which shut down the Delaware Memorial Bridge on one of the busiest travel days of the year nearly two years ago.
Resolution 20-154 was proposed by Councilman Jea Street, who represents Collins Park and the areas along the Route 9 corridor most affected by Croda's operation, and Councilman Dave Carter, who previously worked for the Delaware Department of Natural Resources and Environmental Control (DNREC).
"This is a matter of the haves vs. the have-nots," Street said at Tuesday's night's meeting. "To put this in this neighborhood during this time--and in my opinion, to have the unmitigated gall to come forward knowing how the quality of air and the quality of life is already devastating along the Route 9 corridor, and to come forward with this now--for the sole purpose of additional profit--is absurd."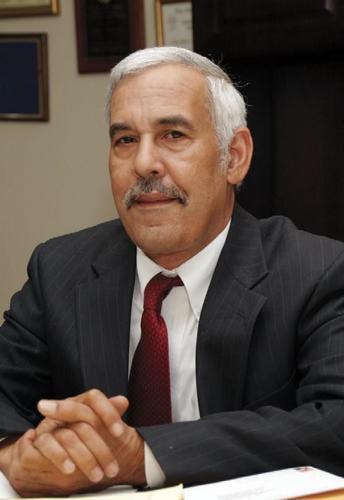 In an earlier Finance Committee meeting, Street said he doesn't believe Croda should been allowed to reopen to manufacture ethylene oxide, let alone be permitted to expand, after the leak on the Sunday after Thanksgiving in 2018. That decision came from DNREC one year after the chemical release.
"I don't think [it] was right; I didn't think it was fair. To this day....the transportation authorities, they got compensated for the money that they missed. Nothing's been done for the overall well-being of the people who live there, especially in Collins Park--and not just Collins Park--but the areas all up and down the Route 9 corridor," said Street.  
Prior to the resolution's discussion Tuesday night, Croda sent a letter to New Castle County Council, explaining its plan to build two drums that would blend and store hazardous chemicals to enhance efficiency. That letter, obtained by WDEL, states the company's plans are "completely separate" from their ethylene oxide operation.
"Neither tank requires an emission control device under environmental laws, given the tanks' low level of potential emissions and the very minimal risk they pose to public health," Chris Barnett, Croda's Atlas Point site director, said in the letter.
Street said this resolution sends a strong, much-needed message.
"We're at a point now where, in my community, [we have] four cancer clusters; now we've got COVID-19, have concerns about the police, and we've got to be concerned about additional environmental unfairness and injustice on top of that. I just think people have done a lot of talking; people have said many, many things, but we're at a point now where I think we need to send a message....either we're serious about environmental injustice or we're not."
Carter also opposed the expansion, calling the company "chronic violators."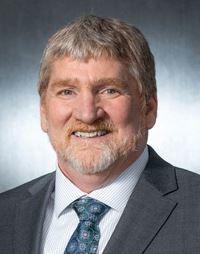 "We are totally unprepared to allow this place to expand," said Councilman Carter. "They have a record of violations, and they're saying, 'Well, we fixed all those.' But these are tough industries; the reason you try to have them separated from other stuff is because of the problems that just repeatedly happen; it's just a factor of those businesses, and I think we need to do a better job at this. We've got a lot of work to do."
Councilwoman Janet Kilpatrick voted against the resolution, pointing out it's not a land use issue, and therefore not under the county's purview.
"We can shut down every industry in Delaware if we want, but how many jobs are we going to lose when we start to do that?" she asked. "So yes, there are places where we shouldn't have houses as close. But remember, when those places were first put up there as industrial sites, I learned from the people on Pyles Lane that they bought on Pyles Lane, near the port, because they didn't have two cars; they wanted to be near where they worked; they wanted to be close so they could walk to work. Yes, things have changed, and we have to change along with this...but this constant county trying to take over what DNREC is supposed to be doing is not something that sits well we with me. We have it when the state comes and thinks that they should be telling us what to do."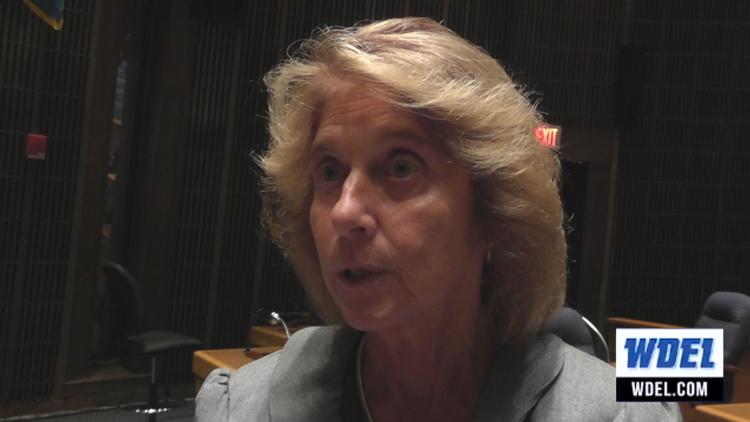 "Putting in another small tank is not something that [land use] has any concerns over. The zoning is there. If we want to figure out how we're going to buy up every house on every industrial site, then let's do that. But let's get real--what do we need to do keep industry in this county?" she asked.
Street countered:
"Until such time as folks in Hockessin, Greenville, Centerville are willing, ready, and able, to take this kind of heavy industry and put it in their neighborhoods, then if it's not good for them, why is it good for my people? Why is it good for people of color? What is it good for low-income people, if it's not good for the people who live in 'Chateau Country?'"
Street also accused council of not caring about the people in his district.
"I understand most of you, some in particular, don't give a flying flip about people in my district. If they die, they just die. But all of you have people who go back-and-forth across the Delaware Memorial Bridge, so maybe if you think about your own constituents the way I think about mine, maybe you'll have a different view. At this point, either you care or you don't."
Council President Karen Hartley-Nagle called for more information and said she wanted to hear from residents before she voted; however, she ultimately supported the resolution. 
"Is there a cancer cluster? But I also want to hear from industry, and I hear that there is 130 union jobs there, and I want to make sure we're not pushing them out. What are they manufacturing there? One of the things I heard was a base for makeup that we wear, so what is that we're protecting them from? Is it something that is harmful, but I want to know the facts before I make a decision...if people are being harmed, then Jea's right. If they're not being harmed, then we also have to look at protecting industry and jobs and our economy."
Dustyn Thompson, community outreach coordinator for the Sierra Club, called what Croda manufactures dangerous.
"What they're putting out at that plant--I don't care what the end product for consumers is--what they're putting out in the air is poison, and it has registered known affects on the human body that can last a lifetime and that can become inter-generational."
Dan McDermott has worked at Croda for 25 years and is union president. He said the company invests in the community and its employees.
"Croda has been very good to their workers; we have 140 guys there just on the union side...a very diverse workforce, that a lot of guys in the neighborhood work there; they've invested in the neighborhood over the years...it isn't like they've totally ignored the neighborhood," said McDermott. "They had one significant issue, and I notice that most of the things that Councilman Street brought up relate to that one incident. It appears there's long-running safety issues, but really it's not."
Larry Lambert, who's running for state representative in District 7, supported the resolution.
"This isn't a hard one; we appreciate you supporting the people over profit. These are life and death issues; these are deadly serious issues."
The resolution passed in a vote 8-3. Those who voted "no" include Councilwoman Kilpatrick as well as Councilmen Sheldon, Tackett, and Woods.  Councilman Cartier voted "present."
Barnett, the Atlas Point site manager for Croda, said he was disappointed by the resolution's passage.
"I understand people's concern, but I don't think the success of a business and the economic benefit that it brings are mutually exclusive to good environmental responsibility," he said. "We are committed to safety in the community and our plant, and we're committed to reduce our emissions over time--not to grow them...I do think we have a responsibility to treat the people around us with respect and that we give them a safe living environment."
He added the company will work to regain the people's trust.
Council, despite its resolution, has no control over whether Croda's expansion permit gets approved. Permit approval rests with DNREC, which is having a virtual hearing Tuesday, July 21, 2020. During that time, no "live" public comment will be accepted. Thompson condemned that.
"They are not allowing anyone from the public to speak on this unless they have internet access and can email and write-out their comments, and that is just unjust and really presumptuous," said Thompson.
Written comments may be submitted to the Hearing Officer via the online comment form at dnrec.alpha.delaware.gov/publichearings/comment-form/, via email to DNRECHearingComments@delaware.gov though July 31, 2020.