Two people have been killed after a small plane near Interstate 95 Sunday morning, according to the Delaware River and Bay Authority (DRBA).
The twin-engine Beechcraft BE-55 plane, registered to a Philadelphia resident, crashed into a wooded area west of I-95 near Churchmans Road shortly before 9 a.m., Delaware State Police said.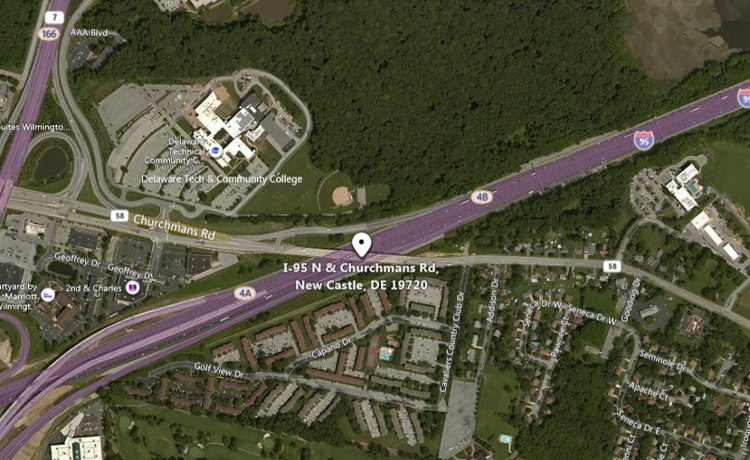 The DRBA said the plane went down shortly after takeoff. 
Crews have been called in to retrieve the wreck, which is difficult to access. 
Police said as of now, the crash and the effort to clear it haven't resulted in any road closures, but drivers in the I-95/Churchmans Road area could experience delays as the day goes on, due to the large group of police and other first responders in the area.
The National Transportation Safety Board and the Federal Aviation Administration are working to determine what caused the crash.