A family is begging for closure in the suspicious death of their loved one. 
Susan Ledyard's younger brother, John Morrissey Jr., called her a "superstar" and a "tough genius."    
"We know that she is gone, but we're asking for your help because we simply don't know how Susan died," said Morrissey Jr.
The body of Susan Ledyard, 50, of Wilmington, was pulled from Brandywine Creek at the Al O. Plant Bridge along Northeast Boulevard in Wilmington on July 23, 2019.  
Here's what the scene looked like on July 23, 2019:
Wilmington Police are investigating the discovery of a woman's body found Tuesday morning in…
Ledyard was a teacher at Academy Park in Sharon Hill, Pennsylvania.
At a news conference on Wednesday, September 18, 2019, Delaware State Police divulged that Ledyard's body was discovered with visible injuries, but the exact manner and cause of death remains to be determined by the Delaware Division of Forensic Science. Toxicology reports are also still pending. 
Police said Ledyard's black 2016 Honda Civic was found near Walkers Mill Road, adjacent to the Rising Sun Bridge, three miles up the river from where her body was found.
Video surveillance cellphone records helped police piece together a partial timeline of Susan Ledyard's activities.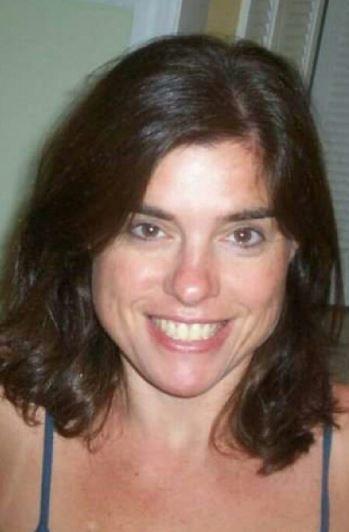 "We know that Susan was active on her cellphone throughout the night, texting and calling friends, up until 2:45 a.m," said Detective Dan Grassi with Delaware State Police.
At 3:02 a.m., Susan Ledyard's car left her home on Riverview Avenue in Wilmington and two minutes later arrived on Walkers Mill Road, where her car would remain. But between the hours of 3 a.m. and 7 a.m., the timeline gets fuzzy.  
"We were able to confirm that Susan was active for the next few hours, but we do not know her whereabouts during that time-frame, and we don't know what caused her to leave her residence," said Det. Grassi.
Police don't believe Susan Ledyard entered Brandywine Creek in the area where her car was parked.  
"Between Rising Sun Lane and Northeast Boulevard, there are numerous obstructions in the river, such as dams, bridge piers, and areas of shallow water and exposed rocks," noted the detective. 
Police don't believe Susan Ledyard committed suicide; they said her text communications showed no cause for alarm, and her family called her a night owl, saying it wasn't unusual for her to be on her phone late into the evening.
Due to the suspicious nature of Susan Ledyard's death, her case is being investigated jointly by DSP's homicide and major crimes units.
"Maybe you've heard something that you thought sounded silly; maybe you saw something that you thought unimportant. Again, we know Susan is not coming back, but what you saw or heard might give us some information about her final moments and how much our girl did or didn't suffer," said Morrissey Jr. "Please if you know anything, contact the Delaware State Police, if you don't want to give your name, don't give your name, we what we need is your help though."
Susan's widower, Ben Ledyard, also pleaded for the public's assistance.
"Susan was the love of my life, my best friend, my beloved wife, she's so missed. I'm so heartbroken," he said through tears. "Our family is so heartbroken, and not having closure about how she passed away has been really difficult."
Susan Ledyard was 5'5", 130 lbs. with shoulder-length brown hair, wearing a purple tank top. Anyone with information in the case is asked to call Delaware State Police Troop 2 at 302.365.8411 or 302.365.8441, or Delaware Crime Stoppers at 1.800.TIP.3333.