A man was shot inside Concord Mall Friday afternoon.
Delaware State Police swarmed the scene at 4:35 p.m. on September 17, 2021, after receiving multiple 911 calls about shots fired inside H&M.
Jaunesha Woods was inside Journey shopping with her kids when she saw the commotion. Her gut reaction was to ensure her children were safe.
"We saw a whole bunch of people running, and all of a sudden people were just getting down on the floor, so then we just ran to the back of Journeys; we were in the closet," said Woods. "We hid in the back of the store until the police came, and they let us know, and they escorted us out of the mall."
"It sounded like somebody got shot," said Woods' young daughter Aniya. "I saw two little kids running, and I heard a big sound, and I saw somebody got pushed over, and then something fell on them."
A woman, who requested anonymity, said she heard the gunshots while shopping in another store.
"While doing the transactions, the cashier...we heard the gunshots, and everybody was like 'what's happening?' I saw one of the group of guys...he came out running, he was yelling 'shooting, shooting, shooting,' and we all started running."
Troopers said prior to their arrival, a 22-year-old man from Chester, Pennsylvania, was transported to Wilmington Hospital by private vehicle.
A silver vehicle could be seen surrounded by crime tape at the hospital.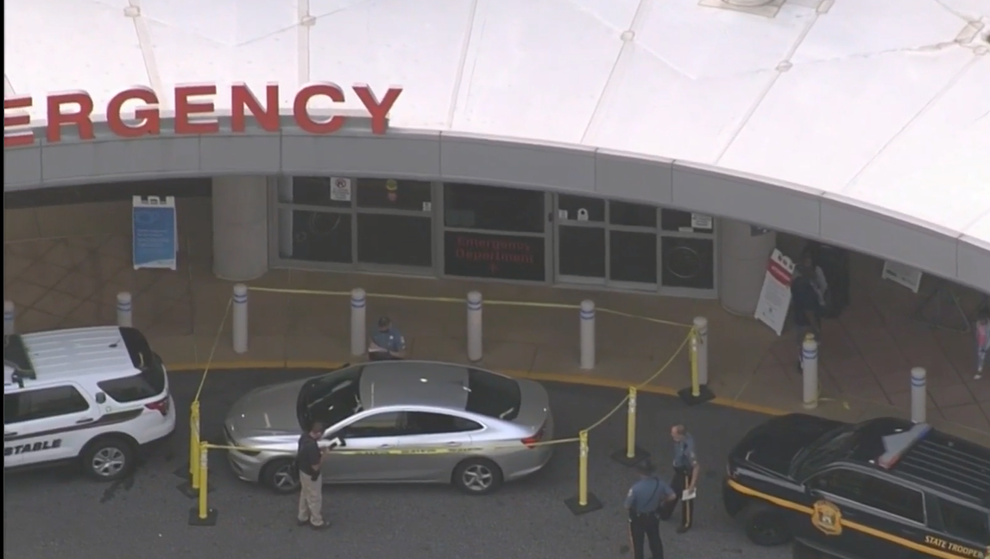 The man suffered gunshot wounds to his abdomen and leg, according to police.
The suspect or suspects fled the mall, and so far, no one's been apprehended.
Troopers cleared the scene and deemed the mall safe at 6:30 p.m., but the mall remained closed for the evening.
No description of the suspect or suspects was available.
Anyone with information is asked to call Detective Tenebruso at 302.365.8435. Information may also be provided by calling Delaware Crime Stoppers at 1.800.TIP.3333