Velda Jones-Potter has withdrawn from the Wilmington city treasurer's race, where she was the incumbent, to run for mayor on July 17, 2020 -- the final day to to file for public office in Delaware.
Jones-Potter is running as a Democrat against rival incumbent Mayor Mike Purzycki. The two had been engaged in a costly lawsuit over city finances and the scope of her role as treasurer.
Former city councilman Justen Wright also filed to run for the office earlier in the week. Purzycki only filed his re-election bid only recently on July 9, 2020.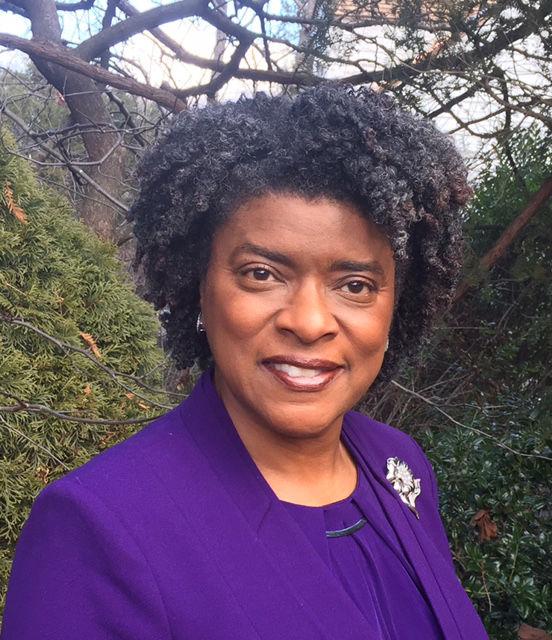 The Wilmington City Council president's race also saw some major changes.
On deadline day, Councilman Trippi Congo filed for the office, giving up his at-large seat. Ex-longtime state Senator Bobby Marshall, who's also unsuccessfully ran for mayor in the past, filed for the seat on July 14, 2020, and reportedly withdrew Friday though the Delaware Department of Elections website has yet to show his withdrawal.
Rysheema Dixon, who announced her candidacy for council president in January, also withdrew from the race and instead filed to run for a second term to her at large seat on council. 
"I am deeply troubled and dismayed by the undemocratic actions taken today by some of our city's so-called leaders abusing a loophole in our law that needs to be closed," said Dixon on Facebook. When it became clear what was transpiring, rather than be an unwitting party, I chose to remove my name from consideration for Council President and return to run for my current seat as an At-Large member of City Council. I remain concerned with the direction of city council, but the actions taken today were not made with Wilmingtonians' best interests at heart."
That leaves Congo to square off with incumbent Hanifa Shabazz.
Wilmington 5th District Councilman Vash Turner filed to run for treasurer after Jones-Potter withdrew Friday. He faces DaWayne Sims, whose LinkedIn profile describes him as a treasury implementation project manager for Citi Bank.
Former State Rep. Charles Potter, who lost his re-election bid to former Wilmington City Councilman Nnamdi Chukwuocha, will run for one of the open Wilmington City Council at-large seats. Incumbent Loretta Walsh also filed to run for an eighth term for her at-large seat last week.
Also running for at large, incumbent Councilman Sam Guy, former Wilmington City Councilwoman Maria Cabrera, Robert Oliver, and Arisa White. Elder Ty Johnson, who founded Churches Take a Corner, also launched his second bid for a Wilmington City Council at-large seat. He ran unsuccessfully in 2016.
The Republican primary for governor has one less candidate. Neil Shea dropped out of the race Thursday from the race. State Senator Colin Bonini, state Senator Bryant Richardson, Sussex County attorney Julieanne Murray, David Graham, David Bosco, and Scott Walker. 
John Carney is facing a challenge in the Democratic primary from David Lamar Williams, Jr. 
Additionally, longtime New Castle County Clerk of the Peace Ken Boulden withdrew from his re-election bid on July 14, 2020, to run for state representative in the Middletown area, only to withdraw from that race on deadline day. Boulden's chief deputy Lisa Darrah is running for Clerk of the Peace. She was unopposed until the eleventh hour when Ajawavi Ajavon dropped out of the New Castle County Council president's race and chose to run for Clerk of the Peace.
The Delaware Democratic Party held a virtual convention this week, announcing endorsements of incumbents in statewide races. The party also endorsed incumbent County Executive Matt Meyer who faces Democratic challenger Maggie Jones. They also voted to endorse Ciro Poppiti over incumbent Karen Hartley-Nagle in the county council president's race, which sees several candidates, including Democrats Monique Johns and Ajawavi Ajavon. Independent Brian Whitaker is also running.
The Delaware Democratic Party did not endorse anyone in the Wilmington mayor's race or the Wilmington City Council president's race. 
To see a list of candidates running in the primary election on September 15, 2020, click here.
Here's a list of candidates who are unopposed in the primary and will run in the General Election on November 3.