Engine 6 on Union Street will be shut down for the rest of the year.
The firefighters union representing Wilmington Firefighters was made aware of the announcement right before last night's City Council Public Safety Committee meeting.
"They continue to do things without notifying the union, asking the union's opinion, just giving a courtesy to the union, they continue to just smack us down, especially when Engine 6 on Third and Union was closed the night Chris and Jerry died," said Tim Taggart, Local 1590 Vice President.
Last week, Wilmington Fire Chief Anthony Goode told WDEL that an investigation found the closures had no impact on the Canby Park fire in September.
Councilman Bob Williams, who will be holding a press conference on Tuesday afternoon, says one issue has been a cutback in the budget.
"The fire administration budget five years ago was one-point-five, and they cut it back to $250,000 hoping that they could augment it via some grants or whatever, the safer grant award from New Castle County," said Williams. "Well those grants aren't there anymore and they never re-established what their budget used to be, so now it's coming as a surprise, and it's no surprise. It's always been that way historically."
Members of the firefighters union and some family members had been outside of the City/County Building prior to last night's committee meeting protesting the "rolling bypass" as they had last week when it was announced.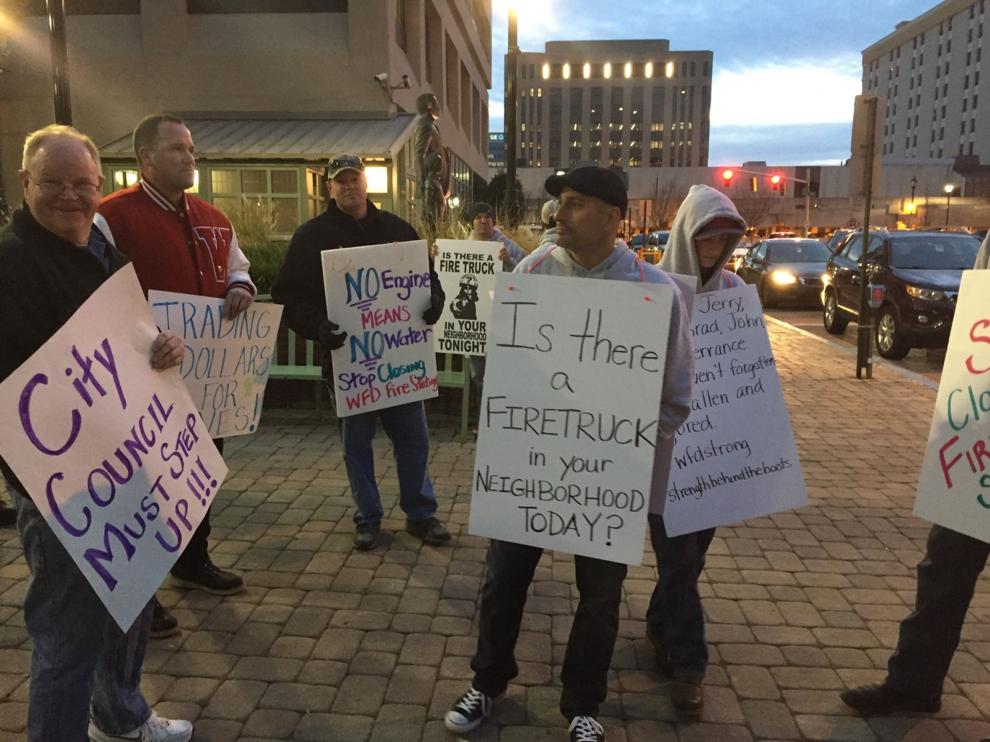 "It's really, very concerning to Local 1590 and all of our members that this current administration doesn't care about its firefighters or its citizens. We are here everyday to do a job, to protect the citizens of Wilmington, and everyday this fire administration is doing another thing just to kick us while we're down," said Taggart.
As of this posting, a message left for city officials has not been returned.