Ten-thousand robots are whizzing and whirring on every floor of the new massive 3.7 million sq. ft. Amazon Fulfillment Center. 
Just how big is that?
"Just picture 17 football fields five times going up," said General Manager Will Carney. 
The facility, which they call MTN1, is Amazon's largest in the Delaware Valley, and if you order a package from them, there's a good chance it's coming from this center. 
The robots aren't meant to replace employees, Carney said, they're aimed at making processes in the massive operation more efficient. 
"Our associates can stay in one location without having to walk throughout the building or turn blind corners, so really it enables to keep them safe," he explained. "We have quite a few drives and pods out there that hold our inventory both physically and virtually. Stowers that put products into our bin; our counters that count it to make sure it's virtually and physically accurate. And then our pickers are able to take that product out, put it into our totes, and route it down to our outbound teams."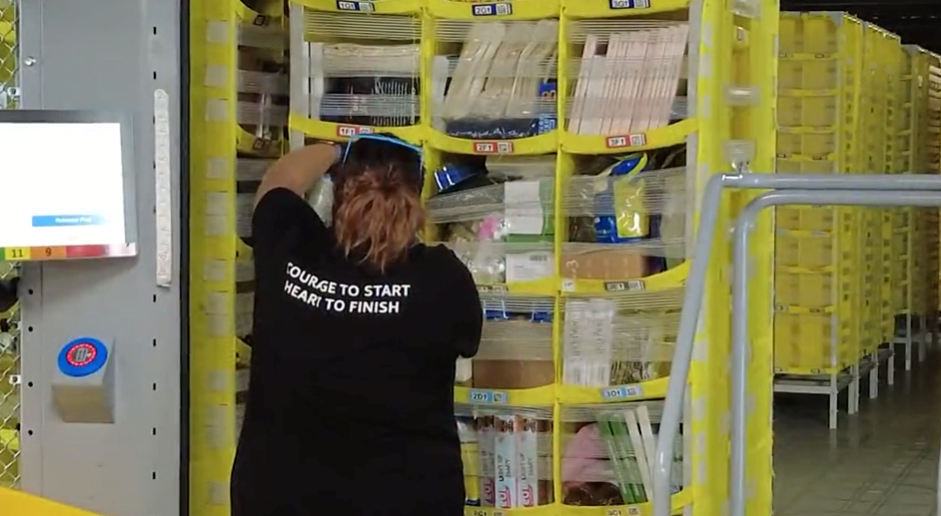 A spokesman for Amazon said the company has no intention of using robots to replace existing associates. 
He also highlighted the center's uniqueness.
"Our inbound process, we have a state-of-the-art inbound flow, where now we can route products--not only throughout our different floors--but it comes directly to stations without having to do some of the moving of cartons that you'll see at other facilities." 
The fulfillment center's opening also means the site of the long-shuttered and rundown General Motors plant is once again bustling in Boxwood.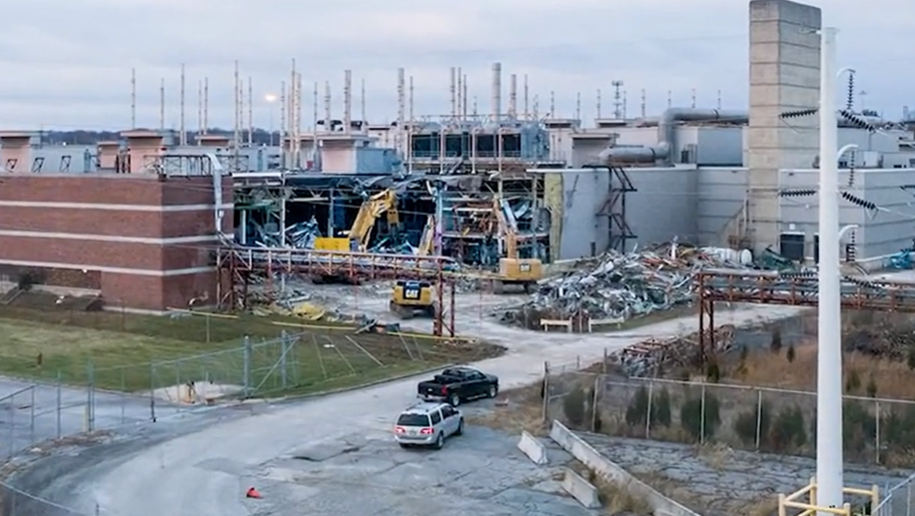 "It was hard for me because my grandfather raised me, and he worked there, and luckily, he retired before it closed down," said Cherie Ben, who lives nearby. 
"At one point, it looked like it was ran down, they weren't keeping up on the grass," said Dorian Wilmore, who also lives in the area.
Now, the landscaping is perfectly manicured, and traffic is definitely back in the Boxwood area.
Amazon has hired 500 people to work at the new fulfillment center and plans to hire another 500 before the year's end. All of these jobs pay at least $15 an hour.
"With jobs averaging, hourly, closer to $18 per hour with full medical benefits, dental benefits, paid time off," said Carney. "From a jobs skill standpoint, one thing that I think is unique we can run the gamut in terms of those job skills. So we can have individuals able to join our building--not necessarily having a high school diploma--and receive a job making over $16 per hour, here, at our building plus a $3,000 signing bonus. But there's also higher skilled jobs as well."
Local businesses hope to see a boom from Amazon moving in too. Russell's Barbecue, just down the street, hopes Amazon workers smell the smoke from his place and stop in for lunch. 
"Bring it on, come on I give y'all an Amazon discount! Come on, the more the merrier!" said owner Alphonso Russell. 
Amazon is also investing $1.2 billion over the next three years in career growth opportunities for its 750,000 staffers across the country.
"That includes fully paid college tuition, that includes high school degrees, GEDs, and English as a second language certifications. So this is starting in January for associates that have been with the company for at least three months," said Carney. "We're really trying to grow and develop our team--not just for the job they have here--but for the jobs that they want to have, the careers they want to have even if it's not with Amazon." 
Fifty-thousand Amazon associates have already partaken in the expanded benefit, according to Carney.
This new facility in Boxwood is part of the $4 billion investment Amazon has made in Delaware over the past decade.