The state of Delaware is 0-2 in its chase to capture an elusive black bear that was first spotted in Brandywine Hundred Wednesday.
Late Thursday afternoon as night fell, emergency crews closed Alapocas Drive and entered a wooded area after a bear was sighted.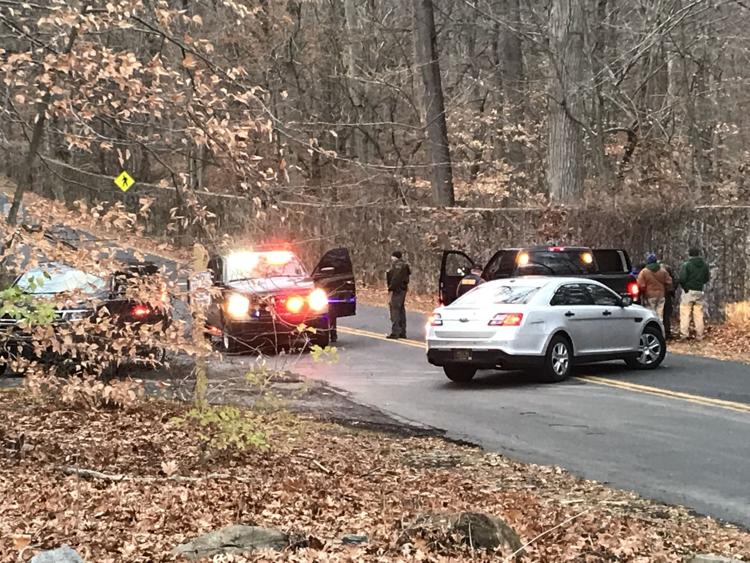 Emergency officials were at the scene, between the Experimental Station and Wilmington Friends School, with a tranquilizer and a bear trap borrowed from Pennsylvania, in hopes of trapping the bear and relocating it to a more rural, wooded area, likely in Pennsylvania, but their search, once again, turned up empty. 
The Delaware Department of Natural Resources has closed wooded areas and trials of Alapocas Run State Park until further notice due to the #Delabear.
Earlier in the day on December 5, 2019, the bear was lost by emergency officials in Alapocas Woods. That encounter led to a shelter-in-place order at the Wilmington Friends School, which was eventually lifted.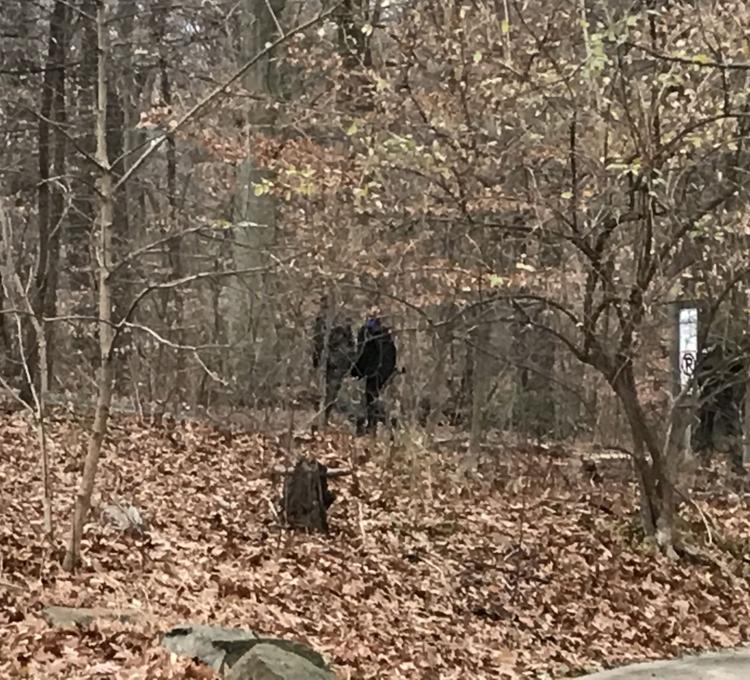 The bear was observed earlier that same morning in Wilmington's Trolley Square neighborhood, causing quite a commotion. A chopper spotted the bear sleeping in a backyard near between 13th and Scott streets, but as emergency officials tried to close in, the bear leaped over some fences and went on the lam. At one point, the bear narrowly avoided being struck by a freight train.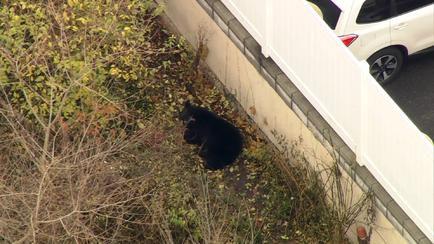 Thomas Skinner of Wilmington saw the bear.
"He's big, he's a big one," said Skinner. "I was coming out, and my brother-in-law pulled up, he seen it, and that's when he called the police, then he ran back there. That's when all the cops came. They chased him back there in the alleyway. He's looking for something to eat, he's hungry, he's traveled all over...I think there's one or two of 'em," said Skinner.
Another man saw the bear and was terrified; he called 911.
"I froze at first, and he jumped down the wall 50 ft. from me, and kind of collapsed on one side, and at that moment, it really scared me so I turned around and started screaming, didn't know what else to do, running the other way; I guess it spooked the bear, and he turned around and jumped back up the wall and ran the other way. It was something I thought I would never in my life deal with," said Brian Herrick of Wilmington.
"It just came out of nowhere; it surprised me, and you think you know what to do, but you don't, in a moment like that you have no idea what to do, and my first instinct was--because he was coming at me--to go the other way," said Herrick.
A day earlier, the bear was sighted in three locations, including Claymont and Wilmington near Salesianum School, which prompted a notice from the school to parents.
A bear has reportedly been sighted in several areas of Brandywine Hundred and near Wilmington.
As the bear could be on the move overnight, DNREC Fish and Wildlife are urging folks to secure garbage, bird feeders, and other yard items. If you see the bear, you're urged to call Fish and Wildlife on their 24/7 dispatch line at 1.800.523.3336.
A black bear was spotted over the past week in Delaware County, Pennsylvania, though it's unclear whether this is the same bear.
The last sighting of a bear in Delaware was in 2016 near the University of Delaware campus.