Three new bills signed by Governor Carney Monday aim to tackle the opioid epidemic.
"We'll be the first in the nation to implement an Overdose System of Care," said Lieutenant Governor Bethany Hall-Long.
The Overdose System of Care will better the transition for individuals after an overdose or crisis from the emergency room to more comprehensive treatment.
Another bill signed by Governor Carney to help fight the opioid epidemic, included one that creates the nation's first "Overdose System of Care."
"We will build an Overdose System of Care, just as we have systems of care for stroke, for trauma and for pediatrics," said Dr. Sandra Gibney, St. Francis Hospital.
There were other bills signed on Monday, September 10, 2018, including a measure that creates a Prescription Monitoring Program.
"Expanding our prescription monitoring, including expansion of alternative therapies," said Hall-Long.  
The monitoring program will include improved data sharing of health information between agencies to better assess and analyze prescribing patterns, and the other legislation signed encourages doctors and patients to consider using non-opioid methods when treating back pain.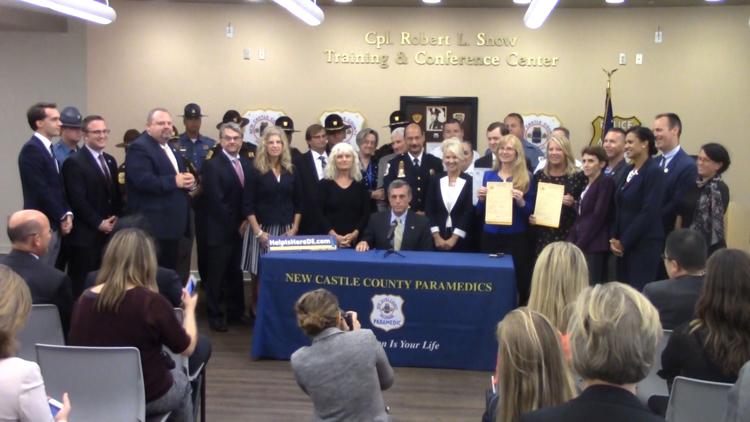 The bills are all part of the state's Behavioral Health Consortium three-year action plan. These bills along with one signed a couple of weeks ago dealing with getting better medical coverage for mental health and addiction treatment in Delaware.