It was highlighted as a priority in the governor's State of the State address, and now the state has new renewable energy goals.
Governor John Carney signed Senate Bill 33 into law last week. The measure sets Delaware's renewable energy standard to 40% by 2035, up from 25% by 2025.
"This bill will set the standard for the state of Delaware for the energy sector to reduce carbon emissions into the atmosphere, and thereby addressing our responsibility to address global warming," said Carney.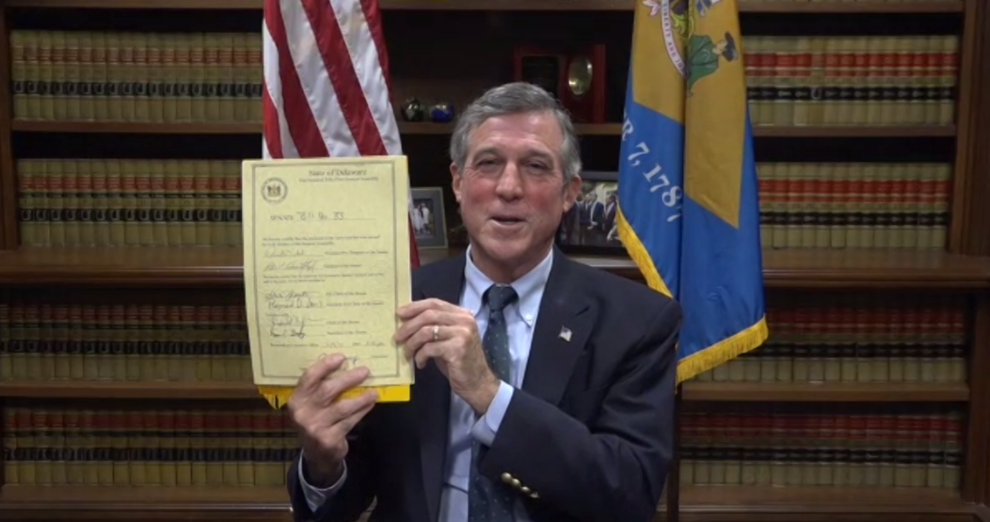 The measure, which passed in both the House and Senate in mid-January also calls for 10% of electricity to come from solar.
State Sen. Stephanie Hansen (D-Middletown) took over the legislation that was championed by now retired state Sen. Harris McDowell.
"The energy that powers our homes and businesses comes from many different sources in a mix that's determined by our energy provider. That mix is a combination of natural gas, wind, solar, fossil fuels, and other sources," said Hansen. "We don't generally think about that when we flip on our light switch in the kitchen in the morning. All we're really thinking about is whether the light comes on or not. But being responsible environmental stewards and stepping up to address climate change means thinking about that mix and setting higher standards for the portion of that mix that must come from renewable energy sources."
The law also contains consumer protections.
"The cost of renewable energy whether it's from wind or solar has been going down for years, and the technology is maturing, but should that cost go up, this bill institutes a freeze that is triggered by rising market conditions," said Hansen.
Delaware Department of Environmental Control and Natural Resources (DNREC) Sec. Shawn Garvin praised the bill.
"The citizens of Delaware are really going to benefit from this legislation. Reducing fossil fuels has an impact on our environment, and our public health, and ultimately will have a positive impact on our pocketbook," he said. "This is one of many pieces that you'll see in the governor's climate action plan which should be coming out sometime this spring."
The Sierra Club called this a viable renewable energy goal for the next 15 years.
"It will expand the number of green jobs in the solar industry. Additionally, rate payers will pay less for their energy than they pay today," said Sherri Evans-Stanton, executive director of the Delaware chapter of the Sierra Club.
Watch the bill signing: