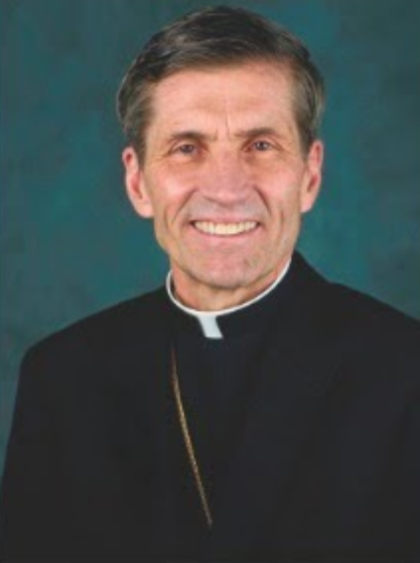 The Catholic faithful in Wilmington saw a bit of history Tuesday when the Rev. Msgr. William Edward Koenig was installed as the new bishop for the Diocese of Wilmington within the city's limits, at St. Elizabeth Church. 
"Thank you. Thank you. Thank you," Koenig said during the mass for his ordination and installment. "I'm overwhelmed, as I gather and I stand here before you this day. Thank you. Thank you. Thank you.
Koenig became the diocese's 10th bishop at the house of worship on Cedar and Clayton streets on July 13, 2021. It was the first time in close to 125 years, and only the second time in history, that an ordination of this type was hosted within the limits of the diocese. 
"You know, usually when it comes to sacramental and liturgical celebrations, you take out the notes of how you did it last time, and you have a pretty good idea how you're going to do it this time," Koenig said. "Truth be told--I would never do this--but there might be some parishes who would just take last year's program and change the date and say, 'We're good to go.' Since, however, there has not been an Episcopal ordination in Wilmington in over 100 years, you did not have that option. And it is evident that it did not matter a bit. You've covered every detail so well, and I thank you."
Watch the entire three-hour service here: 
Koenig, previously of the Diocese of Rockville Center, New York, said he's learned a lot of about the area he now oversees, and is excited to lead a diocese established in 1868 comprised of the 245,000 Catholics in the state of Delaware and the Eastern Shore of Maryland.
"[I'd like to] take a moment just to also express how humbled and eager I am by this call to serve the people of God and Wilmington," the new bishop said, adding, "Over these past several months, as I've heard and read the stories about the founding of the diocese, and learn more about the parishes of the diocese and its people, I have come to know the Diocese of Wilmington that goes far beyond demographics. I've come to know that there's a place of faith, hope and love."
Koenig succeeds Bishop W. Francis Malooly, who has led the area since 2008.