A former health services administrator for prison health care provider Connections at Delaware's Howard R. Young Correctional Center said she watched inmate Luis Cabrera die a painful death, and then watched her employer try to cover it up.
Cabrera, who was serving a life sentence for a triple murder and was also a potential witness in the 2017 James T. Vaughn prison riot trials, died on November 8, 2018--one day after his 49th birthday--after suffering a perforated ulcer, a condition that could've been treated with surgery, his attorney claims.
But Tracey Crews, in court documents, said Cabrera was repeatedly denied pain medication and a trip to the hospital. When she spoke out against Cabrera's death, Crews said she was fired for what she believes is Connections' attempt to preserve its "lucrative contract" with the Delaware Department of Correction.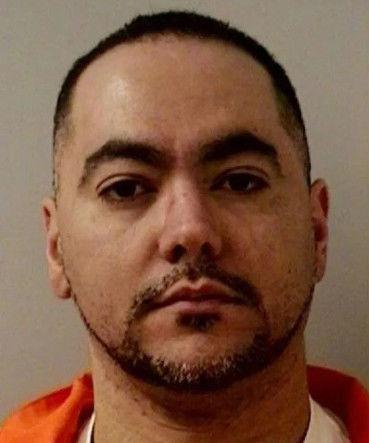 "Plaintiff objected to the inhumane denial of proper medical treatment to the inmate, and Defendant's subsequent cover-up of the sadistic maltreatment that led to his death. Defendant engaged in a concerted campaign of retaliation against Plaintiff that ultimately resulted in her termination," a complaint filed July 11, 2019, said.
Court records: the timeline
Cabrera was seen by nurse practitioner Kathryn Stillman on November 6, 2019, when he complained of "sharp and constant pain in his mid-abdomen," according to the lawsuit.  
The complaint said Stillman told Crews that she believed Cabrera was being "overly dramatic and faking his illness." Crews, who has a background in nursing, said she observed Cabrera squatting on the floor and rocking back-and-forth.
She requested Cabrera be given pain medication before a urine specimen be taken.
"Stillman declined to dispense the requested medication because she claimed that she did not want to mask Mr. Cabrera's symptoms. NP Stillman reiterated her suspicion that Mr. Cabrera was faking his symptoms," the complaint reads.
The lawsuit claimed Stillman eventually gave Cabrera TUMS and Zofran, a non-narcotic used to prevent and treat nausea and vomiting. Crews had difficulty obtaining a urine sample from Cabrera, due to the pain; he then advised her he had recently urinated.
"[Crews] later realized that NP Stillman's instruction to catheterize Mr. Cabrera was not based on medical necessity, but rather NP Stillman's vindictiveness. After further consideration [Crews] could not think of any reason why it was necessary to catheterize Mr. Cabrera in order to obtain a urine specimen."
When Crews notified her superior about Stillman's refusal to administer medication, the complain claims Christine Claudio chuckled and said it was at Stillman's sole discretion to give the medicine.
When she continued to push for pain medication for Cabrea, she claimed Stillman responded: "I'm confused. Who is the provider, you or me?"
Cabrera, according to the complaint, was eventually administered Toradol, a non-narcotic drug used for treatment of moderate to severe pain. As she walked away, the complaint read, "NP Stillman chided, 'Now, he wins.'"
When a urine sample was finally administered, it was dark brown in color, Crews said, showing a "serious medical condition." She insisted Cabrera be transferred to the hospital, a request refused by Stillman. After an ultrasound found an abnormal build-up of fluid in the abdomen, Stillman continued to accuse Cabrera of "faking his symptoms," according to the complaint.
The next day, at 4:30 a.m., Cabrera was found unresponsive on the floor of his cell. He was pronounced dead less than 25 minutes later.
"Plaintiff repeatedly cried out: 'She [NP Stillman] killed [Cabrera],'" court documents said.
An alleged cover-up
Crews said she took part in a "root cause meeting" a week later, wherein she was told to be honest, but not "finger point." At that meeting, court documents said Stillman defended her position to keep Cabrera from the hospital, citing his vital signs were stable and lab tests were "unremarkable." Stillman also accused Crews of "badgering" her to give him pain medication.
Following the meeting, Crews said it was clear to her that "Connections management actively engaged in a cover-up and had no intention admitting that any Connections' employee engaged in misconduct attributable to the death of Luis Cabrera."
Since then Crews suffers from anxiety and depression, she said, stemming from Cabrera's death. In December, Crews said she was put on a performance improvement plan and transferred to Baylor Women's Correctional Institution. Ultimately, on February 12, 2019, she was fired.
At a news conference in Wilmington Monday, July 15, 2019, Crews said she will remain an advocate for Cabrera.
"I am the voice for the voiceless [and] unfortunately, Mr. Cabrera's voice will never be heard again; however, his truth will be told," she said. "I only had a brief time to interact with Mr. Luis Cabrera, but that limited time has impacted my life in ways I would have never fathomed. A thousand lawsuits will never give the Cabrera family the opportunity to hear his voice again. However, justice will prevail."
Attorney Eric Young, founding partner of McEldrew Young law firm in Philadelphia, specializes in whistleblower cases.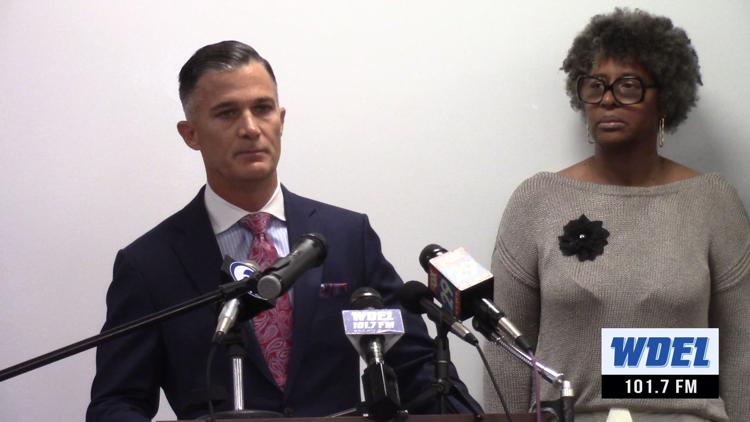 "I'm at the point in my career where I think I've seen it all. In this particular case, Ms. Crews was a model employee. She worked there for over four years; she did everything right; she's a nurse by background--she's not a person not capable of understanding the issues she was facing," said Young. "She did everything right, in terms of putting management on notice of what she believed to be, in her medical judgement, mistreatment of a prisoner, and her complaints were ignored, and ultimately, an inmate died as a direct result of her ignored pleas for help."
Connections responds
Connections refutes claims that Crews "did everything right." Chief Executive Officer Cathy Devaney McKay told WDEL that Crews, as health services administrator, had the authority to override the nurse.
"She was responsible for the the nurse. Ms. Crews was ultimately the person who was responsible for the healthcare that was delivered in that facility. She absolutely could've called 911," said McKay.
The lawsuit does not specify whether 911 was ever called in this case though any decision that involves an inmate leaving the facility has to be cleared by Delaware Department of Correction security.
Connections also pointed out Cabrera was under "additional security" after the Vaughn riot that killed Lt. Steven Floyd.
"While we can not comment on the specifics of this situation due to the claims made in the suit, Connections is proud of its nationally accredited programs and record of providing the highest quality care in sometimes very difficult circumstances," said Connections spokesman Dan Fee.
A need for reform
Young said he'll work vigorously to vindicate Crews and shine the spotlight on prison reform.
"Nobody deserves to be mistreated, particularly to the point, where we die as a result. That's not who we are as a country," said Young.
Attorney Chris Johnson, a partner with The Igwe Firm who also ran for Delaware attorney general, highlighted Crews' courage.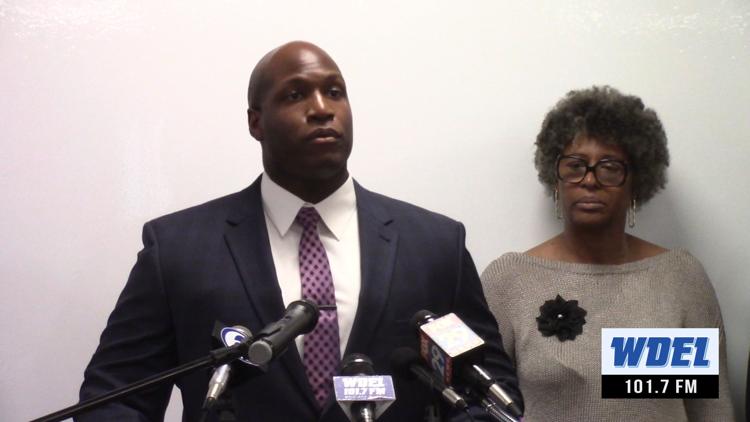 "The death of Luis Cabrera has left an indelible mark on her life, but through her courage, others will hopefully speak out in Delaware because the case of Luis Cabrera is not the only case of mistreatment in Delaware prisons," said Johnson. "We will uncover not only what happened exactly that led to the death of Luis Cabrera and what led to the wrongful termination of Ms. Crews, but also what we can do to fix Delaware's broken prison system. We saw with the Vaughn uprising, almost two-and-a-half years ago, at just how bad Delaware prisons are treating their inmates humanely.
Abuse after the riot is the subject of a class-action lawsuit filed by Dover attorney Steve Hampton. Hampton also represents the family of Luis Cabrera in a separate lawsuit filed after his death. 
Separately, Connections is also under a Delaware Department of Justice Office of Civil Rights investigation for allegedly falsifying records regarding inmates' mental health treatment.