Party-endorsed Republican gubernatorial candidate Julianne Murray introduced her proposal for a Small Business Bill of Rights in response to the troubles faced in the fallout of COVID-19 and resulting government restrictions. 
"Why am I launching a small business Bill of Rights? Because nobody is speaking for small businesses right now," Murray said during a Facebook Live presentation Wednesday. "We have a governor that has absolutely shut down our small business economy, which is the backbone of our livelihood here in the state. Thanks to COVID-19 and his restrictions, small businesses have been left on the vine to die."
Murray made her announcement from Georgetown's Cafe on the Circle, a choice she made because she said owner Michael Oxbrough was one of the small business owners who "fought back" against restrictions put in place at the height of the coronavirus pandemic. 
"Why are we doing this? Because nobody has spoken up about small businesses," she said. "So what is this bill of rights? Why do we care? Okay, number one, when it comes to the right to operate, small businesses have to be treated equally as big box stores. They haven't been in all of this. Home Depot got to stay open and flourish, the small business owner didn't get anything and had to just stay home and suck it up."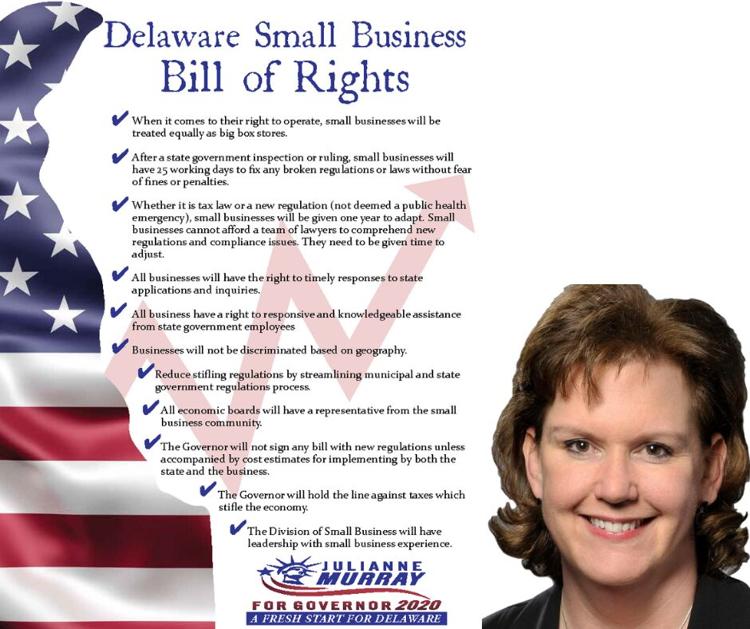 The proposal makes a number of business-minded suggestions, like giving a 25-day stay from fines or penalties while fixing any broken regulations or laws cited during a government inspection or ruling, and granting a year to adapt to any new tax laws or regulations. 
"Small businesses...can't afford a team of lawyers to sort through all of these complicated issues," she said. "They need to be given time to adjust."
Other suggestions included requiring a "timely response" for any inquiries made by small business owners to the state government, not being "discriminated" against based on geography, and a promise to not pass any bill with new regulations if it did not also include a cost analysis of how it would affect businesses.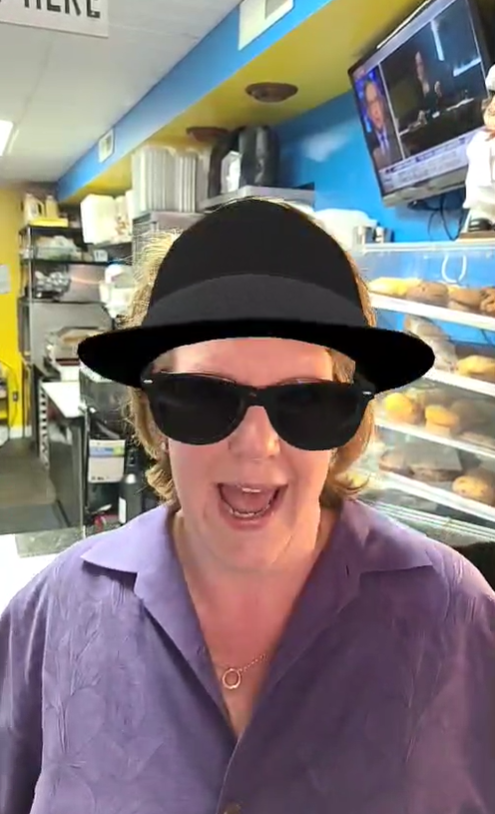 "We have a government that is out of touch with us. I'm a small business owner, Mike's a small business owner," Murray said. "This is a problem, our government needs to understand what our needs are, and be responsive to us, and not be fighting against us."
The campaign seemed to be having some technical troubles Wednesday. An initial broadcast contained, for several minutes, a digital filter with a hat and sunglasses on Murray. When her videographer informed her he didn't know how to fix it, she replied: "That's hilarious." The feed was cut off after roughly four minutes.
Later, a new video was uploaded to the campaign Facebook page which contained about another minute of an attempt to explain her Bill of Rights proposal, but WiFi issues affected the video's quality. 
A follow-up email from her campaign including the document also contained an explainer paragraph at the end which read: 
"It's a fact: people don't mind scrolling to read an email, as long as it's relevant and interesting. Make sure your message follows through on the promise in your subject line, and use several short paragraphs if you have a lot to say. When in doubt, challenge yourself to write less and add links that support your topic."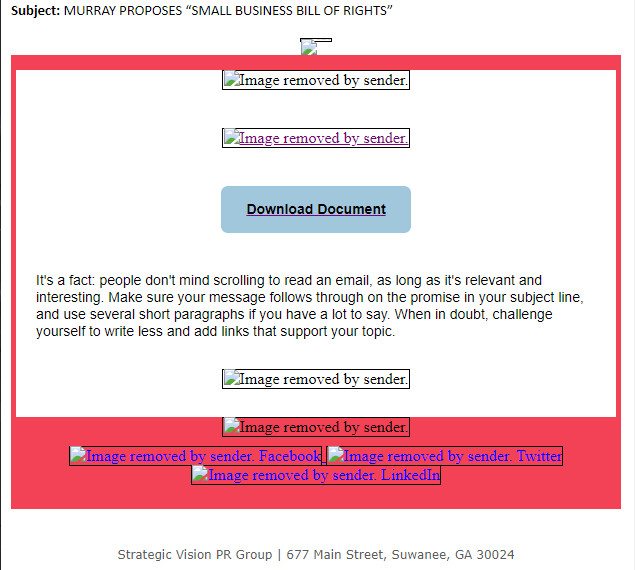 Murray is running in a contested Republican primary race that also includes Sen. Colin Bonini, David Joseph Bosco, Dave Graham, Sen. Bryant L. Richardson, and Scott Walker. 
Read the entirety of Murray's proposals for small businesses below: