There were tense moments in the parking lot of the Lantana Square Shopping Center in Hockessin as floodwaters trapped a man in his car, and bystanders trying to help were swept into a drainage culvert.
Hockessin firefighters, and members of the New Castle County Swift Water Rescue team, were called to the shopping center parking lot just after 11:30 a.m. Tuesday, August 4, 2020, for the report of a car taking on water with the driver still inside.
Hockessin Fire Company Deputy Chief Randy Broadwater said the parking lot began to flood due to heavy rains and somehow a car driven by an elderly man ended up floating towards a drainage culvert in a grass median.
At that point Broadwater said Good Samaritans jumped into action.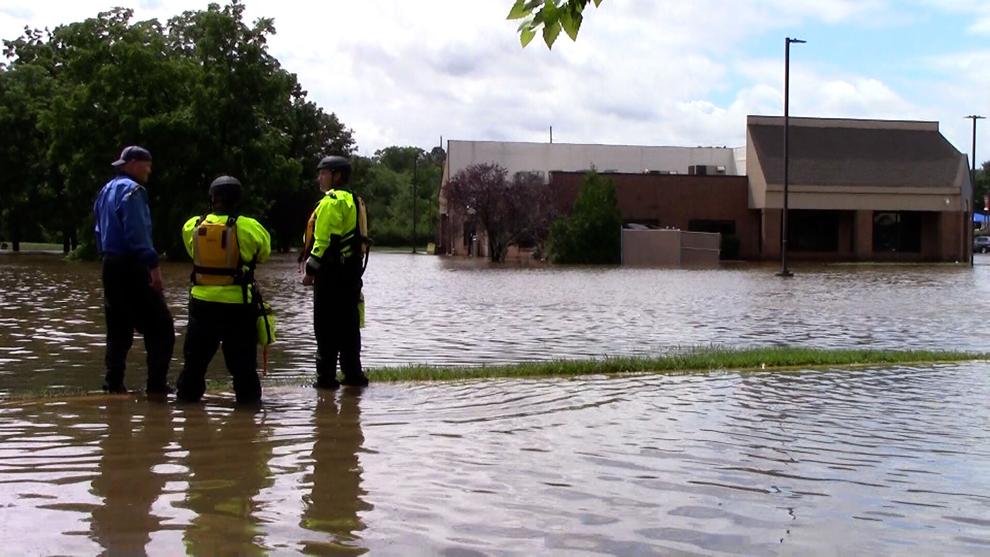 "Civilians were trying to help him when we arrived," said Broadwater. "A couple of those individuals were ones that got sucked through the pipe."
The drainage culvert leads from the parking lot, under the shopping center, and dumps out back behind the stores.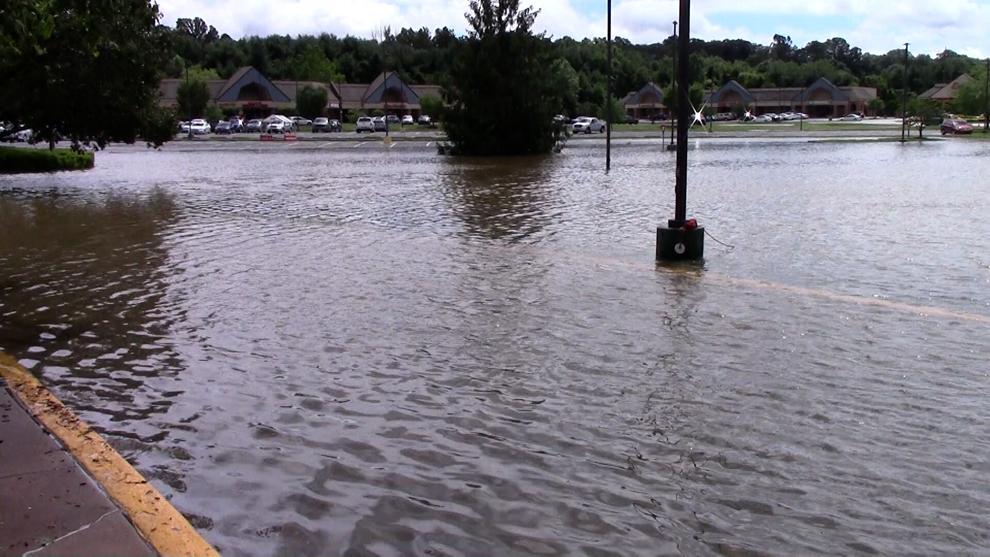 "A total of three Good Samaritans wound up being sucked through the pipe," said Broadwater. "They were able to grab something. First arriving crews, along with additional manpower that began to arrive, got them up out of the creek bed."
Meanwhile, Broadwater said firefighters were in the parking lot trying to get the driver out of the floating car.
"Literally as his feet cleared the window the vehicle was sucked down into the culvert and is presently in this pipe."
A total of eight people were rescued from the floodwaters.
The car jammed into the pipe and caused further flooding of the parking lot, isolating a restaurant and gym, and forcing rescuers to evacuate those facilities.
Broadwater said members of the Swift Water team and members of the Delaware State Police dive team assisted in checking downstream from the drainage culvert for any other potential victims.
No serious injuries were reported.