Madison Gerdts and her wife rented a beautiful home through Airbnb with great reviews and promises of a stunning view in a remote town in Port Orford, off the southern coast of Oregon. They wanted to get away from Wilmington, enjoy some beautiful scenery, and celebrate their marriage--just the two of them.
"We're on our honeymoon, we're going to be intimate, and as far as we knew...we were the only people who was going to see anything," she said.
They quickly learned that couldn't be further from the truth. On the second day, she said, her wife noticed a light in the corner of the bedroom.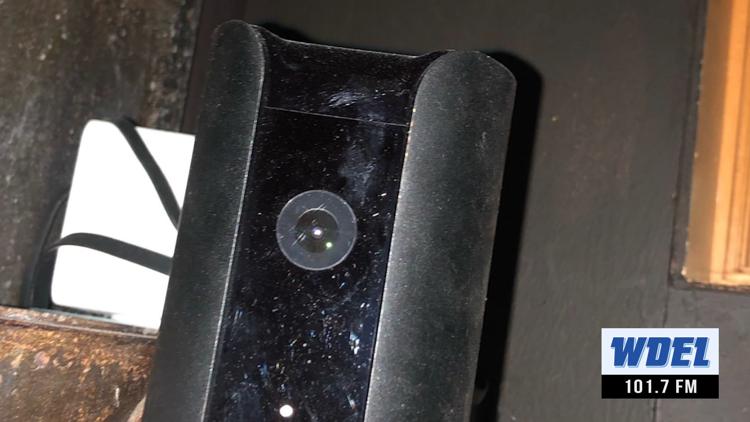 "Immediately, she said, 'Oh my God, there's a camera,' and so we stood up, and I ran over, and I unplugged it."
They quickly found a second camera, also pointed at the bed. She called Airbnb's emergency line for assistance.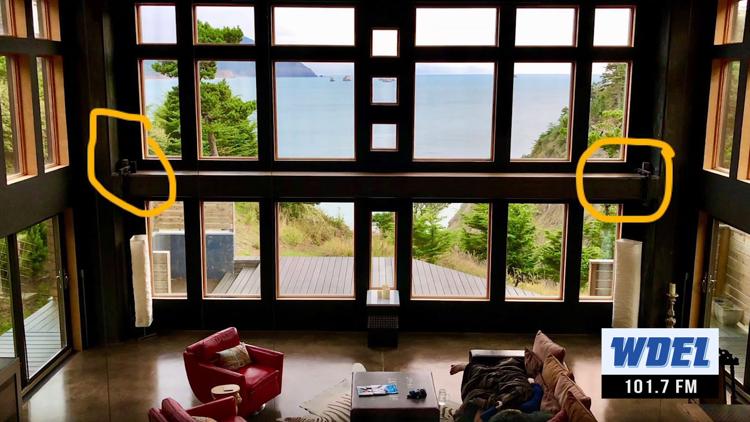 "I think the first tip that I should've gotten that this was going to go awry was the fact that when I called Airbnb's emergency hotline, and I told them my wife and I were having sex and we noticed there was a camera there...the guy started laughing," she said.
She described a scene similar to that in a horror movie.
"It was scary, to know someone's watching you at 11 o'clock at night in the middle of nowhere, no one's heard of Port Orford for a reason. It's a very small town...I'm in a house where someone's watching me, and I don't know who this person is. It's my honeymoon, I'm naked, and there's a criminal who is seeing everything that's going on, and they could come in the house right now because also the front door didn't lock."
The couple left the home immediately with Airbnb finding them alternative accommodations about an hour-and-a-half away.
Gerdts rented the unit through Airbnb, which was managed by Vacasa, an international vacation rental management company based in Portland, Oregon. She said cameras were not disclosed.
Airbnb, according to its policy, allows cameras, but only in common areas, and those cameras have to be disclosed in the listing. Cameras in private areas like bedrooms and bathrooms are forbidden.
Vacasa, per its own policies, does not allow any indoor cameras.
"We take these situations seriously, as the safety and privacy of our guests is a top priority for Vacasa. Indoor security cameras are not allowed in any vacation rental we manage, and installing them, even if visible to guests, directly violates our policy. In this circumstance, we apologized to the guests, quickly issued a full refund for the cost of their stay and we are working with them to determine how they'd like to proceed. This home has been terminated, and it can no longer be booked on Vacasa.com," said a company spokeswoman.
An Airbnb spokesman responded similarly:
"The privacy of our community–both online and offline–is our priority. We maintain strict rules on security camera disclosures, and when this was brought to our attention, we immediately removed the property from our platform," the spokesman said. "We will continue to offer our full support to Ms. Gerdts and her wife as we investigate this incident further."
Policies aside, Gerdts said she's disappointed that neither agency is protecting her.
"This guy admitted full-on that he put cameras in the house because of our reservation," she said Vacasa told her. ""The host admittedly said, 'Yes, I put cameras there, because I knew there was going to be a reservation.'" 
She believes this homeowner took advantage of what he knew about their stay and placed those cameras accordingly.
"When we book our reservations, you have the option of leaving a note for the host, and so, I always do, to say this is 'who I am, and this is what we're doing in this town.' So it has my picture, and my picture is the two of us, I just said, 'We'll have just been married, and we're starting our honeymoon, we're so excited, can't wait to stay in your house.'"
"We were in an area where we had a reasonable expectation of privacy, and this experience robbed us of that," said Gerdts.
She's speaking out now in hopes friends and families don't experience similar invasions of privacy in Airbnb and Vacasa rentals, both of which she said she'd never use again.
"Airbnb was always our trusted source for accommodations anywhere...now we feel like our trust has been betrayed," she said.
She said she's only now realizing the full extent of how this invasion of privacy has affected her.
"I'm finding myself looking around for cameras when we go to Target or at the gas station, and I'm starting to realize just how deeply it's affected me."
Gerdts did get a full refund, but money is the least of her worries.
"I want to know that my wife and I aren't on Pornhub being watched by all kinds of people, especially on our honeymoon; that's really the kicker, too. It's a sacred time, and I feel like Airbnb stole that from us," she said. "It's a huge invasion of privacy, and it's wrong." 
Vacasa said it stands ready to fight with Gerdts and her wife, for them. 
"Vacasa's legal team is working to confirm the cameras were deactivated during their stay, and with our encouragement, the homeowner has already reported the incident to the local police department. We support the guests in whatever course of action they choose to take with law enforcement."
Gerdts had a message for the homeowner, herself: 
"If it was by mistake--everyone makes 'em--but please delete that, and please get rid of your cameras, and please be a good person, and do not profit on my marriage with my wife," she said. "If it was on purpose, well, there's laws for that, and you should be expected to be arrested."