For more than a decade, the old Levitz Furniture building in Claymont has been in disrepair with dilapidated siding and a missing roof.
Now, sledgehammers and a bulldozer took to the building's façade, tearing it down piece by piece Wednesday, signaling the first step in a major redevelopment project on the Tri-State Mall property. 
"It's been a total blight on the area, for probably, the better part of 20 years," said County Councilman John Cartier, who's heard countless complaints from his constituents about the state of the building. 
Cartier was first to take a sledgehammer to the building.
"It was a shot of adrenaline, cooking, making that hammer go," he said. "It's one of my best moments, so far, in public service."
New York City-based KPR acquired the property for $12.5 million. What will go in its place remains to be seen, and how many jobs it brings to area will depend on how the property is redeveloped.
"If it were all retail, it would be one thing; if it were industrial, it would be another; if it were multi-family, it would be another. So it really is hard to say--all options are open at this point," said Stan Glantz, vice president of development and construction for KPR.
This isn't KPR's first venture in the state. They bought a Rite-Aid in Dover approximately five years ago that's currently vacant and awaiting redevelopment, Glantz said.
It's rare to see large-scale demolition before property plans are solidified, but the old Levitz building has been such a detriment to the community, KPR wanted to move swiftly to tear it down.
"It means putting capital out early and having that capital sit out there so we wanted to be as judicious as property," Glantz told WDEL. "We're going to take the building down; we're going to leave the slabs because, quite frankly, the grades on this site could change quite a bit, and the existing foundation may be underground by the time we're all said and done. And if not, we're going to remove it, and recycle the materials as much as we can, and so we're going to leave the masonry the concrete on site so we can crush it properly, and go through DNREC and get all the approvals that we need to do to do that properly and control the dust."
Larry Tarabicos, a real estate attorney, who represented KPR in the acquisition, also wouldn't speculate on the future of the site, but said a focus will be on job creation.
"What can you do that will create jobs for the citizens of Claymont? Good jobs, good-paying jobs, so that's the first start."
Tarabicos' mother has lived right down the road for more than 60 years; he called this redevelopment long overdue.
"You started to think that no, it's not going to happen, because you see all properties around New Castle County redeveloping and changing, and becoming fresh and new, and nothing was happening here," he said. "It's good to see something start fresh; this is a tired property, it's old, it's rundown, been a lot of complaints certainly with the Levitz building being vacant all this years, so it's great to have a new start...something that will be positive for Claymont."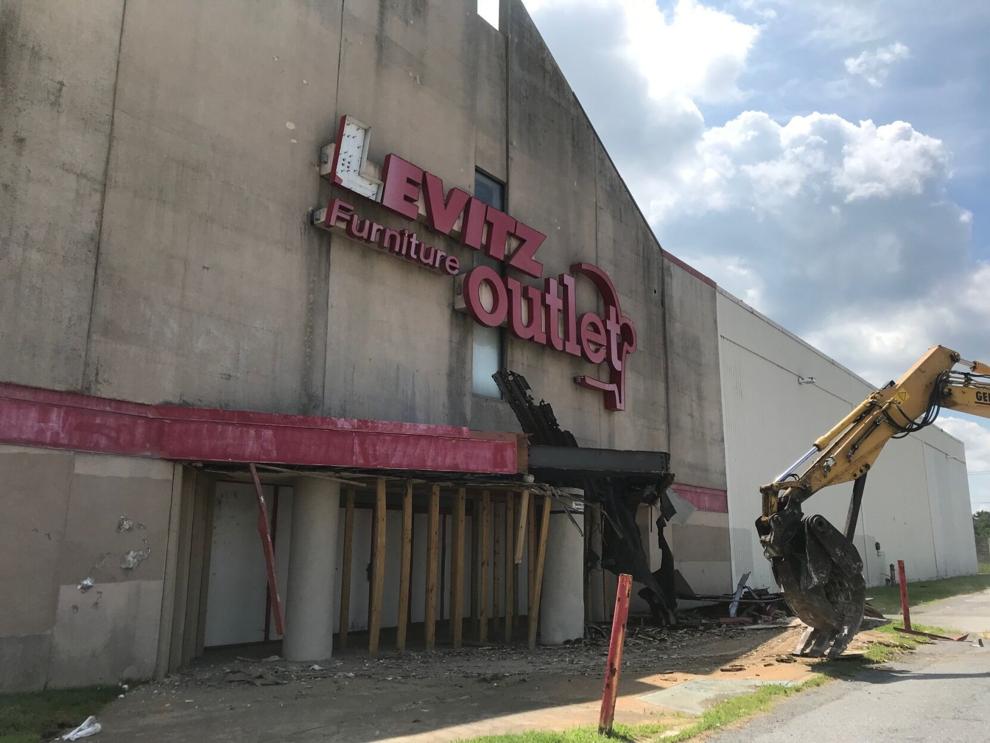 Councilman Cartier said whatever goes in this space will profit.
"It's going to, obviously, take advantage of the transportation access that we have here, which is superior to anything probably in the state of Delaware and in New Castle County."
A $71 million project is underway nearby to create the Claymont Regional Transportation Center.  
Glantz, who said KPR had been working to purchase the property for six months, echoed the sentiments about property's prime location, saying it was a big draw for them.
"Its location is phenomenal at the interchange of 495 and 95, and on Naamans Road, it doesn't get much better visibility, right off the exit," said Glantz. "We just think the location is phenomenal--it's got a great reach."