Former DuPont Co. manager Gabriel Pardo is appealing his manslaughter conviction for a 2014 hit-and-run accident that killed bicyclist Phillip Bishop. 
The Delaware Supreme Court heard oral arguments relating to the case Wednesday at Widener University's Delaware Law School.
Pardo was driving home on Brackenville Road at about 9 p.m. Sept. 12, 2014, with his three children, ages 5, 8, and 10. He hit Bishop, who was lawfully riding his bicycle on the road. A memorial honoring Bishop marks the spot.
"It's 9 o' clock at night, Mr. Pardo was a third of a mile from his house," said Julianne Murray, partner at Murray Phillips, who is representing Pardo. "He is on a road that is curvy with no shoulder, and he has three young children in the car. He thinks he hits a branch. His windshield is shattered, but he can still see through it enough to go home."
She said he examined the vehicle when he got home, but that there was no blood or visible evidence that he had hit a person. The next morning when he saw that a cyclist had been killed on Brackenville Road on the news, she said he called police.
"[He] reported that he had been in an accident on Brackenville Road the night before, and had [authorities] come look at his car," said Murray.
He was sentenced to eight years in prison at the culmination of his trial, but Murray said there are two main reasons for asking the Supreme Court to overturn the lower court's decision.
"One is that the court, the lower court, considered evidence that it should not have considered. It was actually triple hearsay, which wouldn't be permissible under the rules," said Murray. "And this lower court used that evidence in its verdict. Whenever you have a case where they use evidence that they're not supposed to, you have to analyze whether it's harmless error, or whether it's reversible. In my view, this is reversible error."
Murray said that in the trial her client is appealing, prosecutors used a statement that should not have been admitted. The state showed a Children's Advocacy Center video of Pardo's then 8-year-old son John answering questions about the accident.
"He's prompted by the interviewer as to what his [older] brother [Gabe] was doing. He says, 'my brother said, 'dad did you kill a person?'' And then he goes on to something else," said Murray.
Murray said the state did not ask Gabe, age 10 at the time of the accident, during his testimony whether or not he had said that, but relied on the younger brother John's statement.
"Because Gabe testified at trial that he thought his father struck a branch. It's my understanding, as I was not trial counsel, that Gabe said the same thing in his CAC video. Since he was consistent, his video was not shown at trial. The state did not ask Gabe if he said anything to his father about killing a person when he testified. Defense counsel was limited in the scope what he could ask, so he didn't either. Enter John's testimony. John didn't remember much, and after some debate about foundational requirements the court permitted the state to show the video."
Murray said not asking Gabe about this statement during testimony was intentional.
"It's significant because this is the only piece of evidence or the evidence that suggests Mr. Pardo knew he hit a person," said Murray.
Deputy Attorney General Andrew Vella disagreed.
"There was, in fact, plenty of evidence to convict him absent that statement," said Vella. "The physical evidence in the case is there are hand bar imprints on his hood. And that suggests certainly that he would have seen someone crash into his hood, and fly over the roof of the car. So, there is other evidence of his knowledge. This isn't the sole evidence. This is a small piece of that evidence, which is the facts themselves. His admission to driving on the wrong side of the road, the debris field, and just the physical evidence itself."
The statement by Pardo's son John about what the oldest son Gabe said was used in the verdict of the lower court.
"In the verdict the court said, 'Mr. Bishop was thrown over the roof of the Audi in full view of the rear seat passenger Gabriel Pardo through the open sun roof. His young son exclaimed, 'dad did you kill a person?'' While there was evidence that Mr. Bishop did fly over the car when he was struck there is no evidence that Gabe saw him flying over the car or exclaimed anything," said Murray. "Gabe never testified to this. So, it's a dangerous statement that I think constitutes reversible error in this particular case. If Gabe was available to testify to his own statement and his recollections he should have been asked those questions."
The second reason Pardo is asking the Delaware Supreme Court to overturn his conviction: The appellant is arguing that 21 Del C 4202 is strict liability. She said liability attaches without intent. To read the statute, follow the link. Murray said Pardo did not know he had hit Bishop, and thought he hit a tree branch.
"My position, the appellant's position, is that if you're going to be convicted of a felony and up to 5 years of imprisonment that the driver must know that the accident involved or resulted in injury or death to a person," said Murray.
"It's clear that the purpose of the law is to impose a duty on the driver to do just that, get out of the car and check to see what you hit," said Vella. "Whether it's property, or whether it's a person, or whether you don't know. You're obligated to go and find out, and you're obligated to stay there if there is something that's damaged or someone who is injured."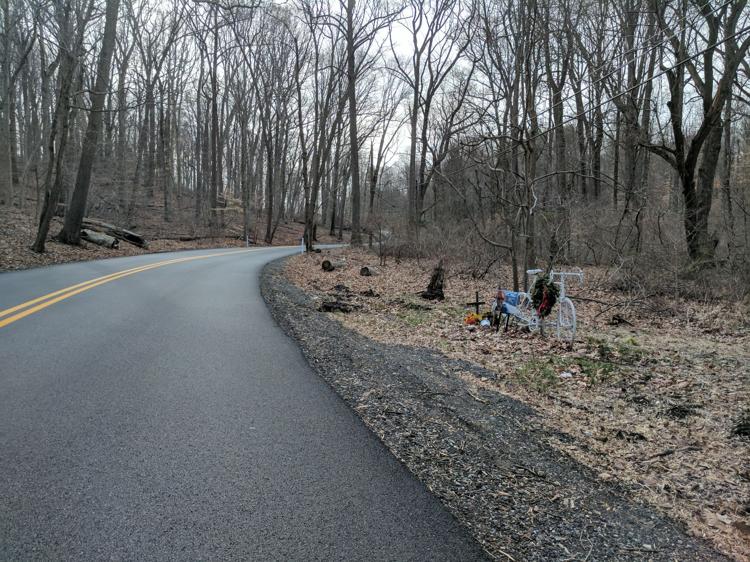 Vella said the statute is not strict liability, and that the lower court that convicted Pardo interpreted the statute correctly.
"The court said, the requirement to stop at the scene is not conditional upon whether the driver knew someone had been injured or killed," said Vella, "and I think that's an accurate reading of the statute."
He also said that the lower court found that statute 4202 was not unconstitutional.
"In other words the superior court did the Morissette analysis and found it was not unconstitutional," said Vella. "The superior court alternatively held it is not a strict liability statute and I think the [Supreme Court] can affirm on that basis."
The Delaware Supreme Court is taking the matter under advisement.