The Delaware Humane Association and the Delaware SPCA finalized their merger on Wednesday, September 7, 2022, with a new name and a new logo unveiling at the SPCA's location on Route 7.
Humane Animal Partners Delaware is the new name for the merged entities and the new logo features a colorful silhouette of a dog and a cat sitting on the letter H, which resembles a bed.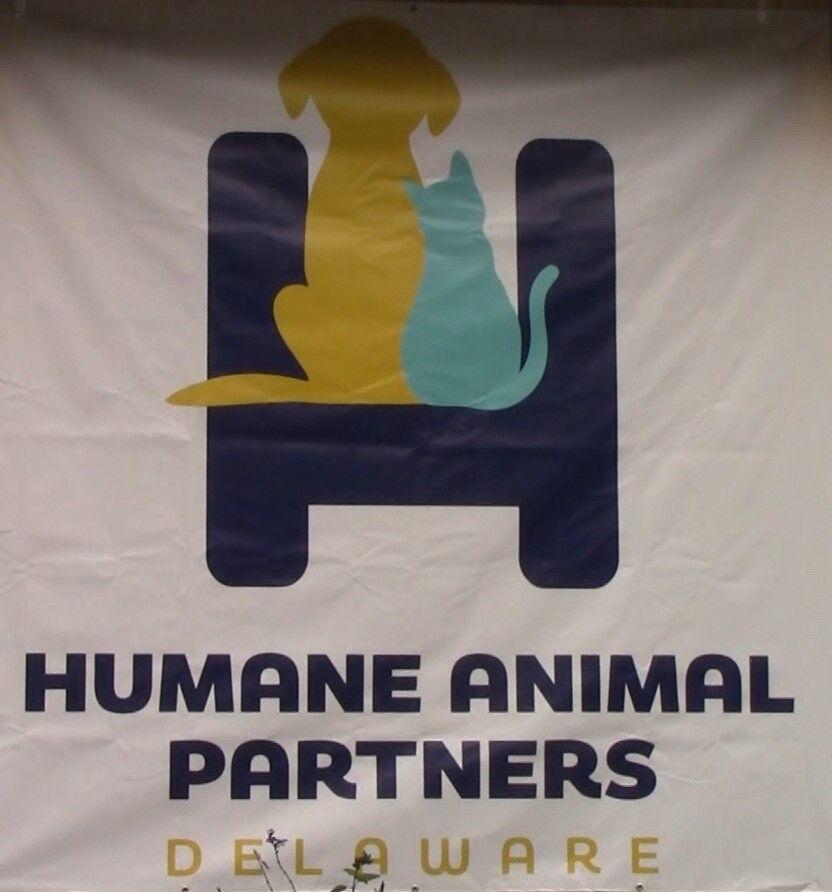 "Being able to share resources, especially veterinarians who are in kind of short supply these days, and so we've already been having vets go back and forth between our shelters as needed," said Anne Cavanaugh who will serve as Chief Operating Officer of the merged group.
The two groups announced their intention to merge in June, 2021, and CEO Patrick Carroll said even though their mission is the same, there were operational differences.
"It did create a situation where we had to sort of say 'well you do this better than we do so let's use your process,' or 'you use this type of software and your team likes it better than our team likes ours,'" said Carroll. "We made some decisions there where we switched some software for fundraising and for volunteer management."
Cavanaugh said the merger will also improve philanthropy.
"We're basically trying to get money from the same donors. This will alleviate some of that," she said.
The ultimate winners are the animals and the people the group serves. 
"The whole point is - it's for the animals," said Carroll.
Humane Animal Partners Delaware will operate three facilities: Stanton/Christiana, Wilmington, and Rehoboth Beach.