A long day of largely peaceful protests, in response to the police killing of George Floyd in Minneapolis, turned violent in downtown Wilmington Saturday evening. 
"No justice no peace" continued to be chanted as protesters threw rocks and smashed glass and looted several businesses along Market Street, including Bardea Food & Drink, Starbucks, and T-Mobile, in the 7 p.m. hour. 
WDEL's Sean Greene was reporting live as the situation unfolded:
At the end of the video, an unknown person punched Greene and stole his phone.
Ice on my eye, critiquing my work.To @JeanneKuang, @billbretz, and my @WDEL family, thanks for taking care of a journalist.To the protesters who made sure I was OK and offered me water, thank you.To the police officers who saw me take a punch and did nothing, I'm disappointed.

— Sean Greene (@SeanGreeneWDEL) May 31, 2020
Looting at DTLR at Market Street in Wilmington #netde pic.twitter.com/YXd3yVtEAf

— Sean Greene (@SeanGreeneWDEL) May 30, 2020
Wilmington Police, including an armored vehicle, attempted to clear the street.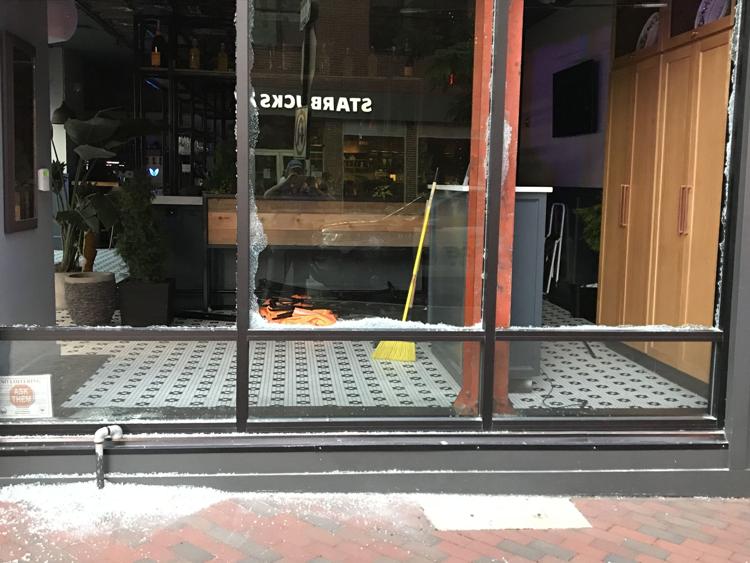 WDEL reporter Mike Phillips also witnessed looting downtown.
Again, at the end of this video, Phillips had his phone taken by an unknown person.
Wilmington Mayor Mike Purzycki and City Council leaders issued a statement that read in part: 
"The majority of those who protested today in Wilmington are from our City and expressed their feelings peacefully with the utmost respect for Mr. Floyd as well as for themselves, their families, and their City. We appreciate and honor their freedom to express their hurt and anger, because we feel as they do."
The statement was issued largely before the day turned destructive, but John Rago, the mayor's Deputy Chief of Staff for Policy and Communications, told WDEL there was "no plan to issue an updated statement."  He also expressed concern for the well-being of the WDEL reporters.
"This is all heartbreaking," he wrote in a text message.
In a statement posted to Facebook, Governor John Carney said he shares the anger and frustration Delawareans feel over George Floyd's death, but called for an end to the violence unfolding in Wilmington.
"These random acts of vandalism against small businesses, and this violence in our city, is unacceptable and counterproductive. It's an insult to the cause and it needs to stop," he said. In the days and months ahead, we all need to commit ourselves to healing the racial discord and addressing the systemic inequality that gives rise to it. But we need to do so peacefully and in good faith."
Earlier, protesters took over Interstate 95, shuttering the highway, Saturday afternoon; however, those protests, while disruptive, remained peaceful.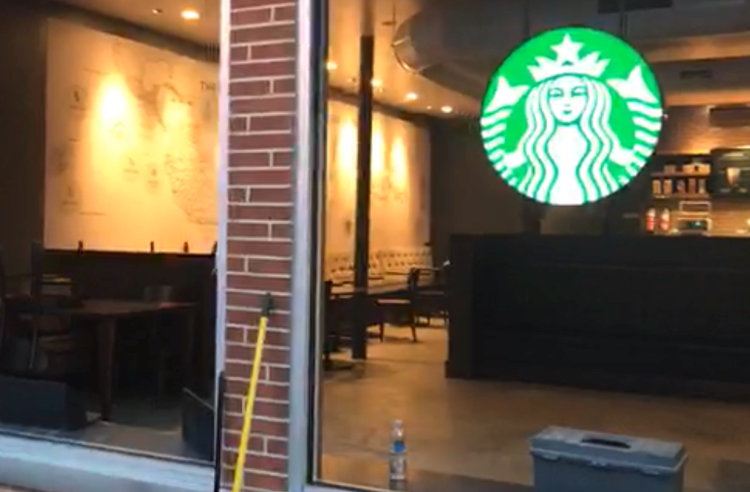 Minneapolis police officer Derek Chauvin faces third-degree manslaughter charges after he was seen on video kneeling on Floyd's neck. Chauvin and three other officers have been fired.