The woman who killed an up-and-coming political player from Delaware was lying in wait, donning a disguise, according to authorities Tuesday. 
According to Radnor officials, Meredith Chapman had no idea she was stepping into a trap laid for her by Jennair Gerardot at her Radnor home along Lowrys Lane, to which she had just moved.
Radnor PD: Jennair Gerardot of Wilmington shot Meredith Chapman to death at Chapman's rental home Monday night, then killed herself.

— 101.7FM/1150AM WDEL (@WDEL) April 24, 2018
Radnor Township Police officials said Gerardot planned to kill Chapman because she believed Chapman had been romantically involved with her husband, and donned a wig on the train ride from Delaware to Radnor, broke into Chapman's house, then cleaned up the glass so nothing looked amiss.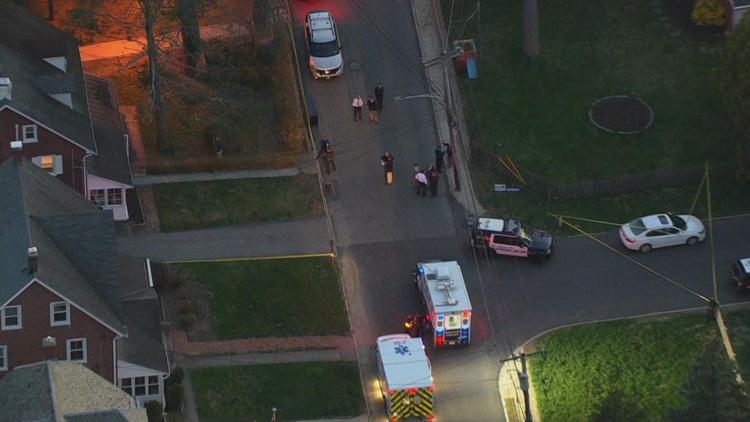 While Gerardot's husband was reportedly waiting for his wife to show up for dinner, he began receiving concerning text messages from her, and police said he headed for Chapman's house based on the messages he was receiving. He called police and met them when they arrived at the house, explaining he believed his wife was inside. 
Gerardot shot the 33-year-old with a .357 revolver as she entered the home, then killed herself with the gun. Neighbors reported gunshots around 7 p.m. on Monday, April 23, 2018. 
"This was a calculated, planned attack," Radnor Police Superintendent Bill Colarulo said. "She (Gerardot) broke into the house, she was lying in wait and shot her (Chapman) as soon as she walked in. Then she shot herself."
As part of the investigation, a bag was discovered that was not believed to belong to Chapman. "There was a wig and some clothing in there. It's possibly something that may have been used to disguise her entry into the house," Radnor Deputy Police Superintendent Christopher Flanagan said. "However, with no witnesses we can't confirm or deny that."
Colarulo also said there were e-mails and text messages from Jennair Gerardot that indicated what she planned to do. Those communications are being examined as the investigation continues.
"Meredith was a beacon of light to anyone who was fortunate enough to meet her," said a family spokesperson. "She loved her family fiercely, was a compassionate friend and among the most talented and innovative professionals in her field. Her death was sudden and tragic, but will not define who she was to the thousands of people who loved her. Her family is devastated, heartbroken and requests privacy and respect as they grieve."
Chapman ran for Delaware state Senate in 2016 against Sen. David Sokola, was formerly senior director of marketing at the University of Delaware, and was married to former Newark city councilman Luke Chapman. She recently accepted a new position as an assistant vice president at Villanova University.  
"Kathy and I are stunned by the news about Meredith and I'm deeply, deeply saddened to learn that such a promising young woman's life has been cut so short," Sokola said in a statement issued Tuesday. "I've always respected my opponents and Meredith was certainly no exception. She was sharp, hard working, and motivated by a sincere desire to serve her community. She was bound for great things and it's tragic for that light to go out so soon. I've also had the privilege to work with her husband, Luke, over the years, and he especially is in our hearts today. We wish him strength, peace, and privacy in what we know is an incredibly difficult and painful time."
The University of Delaware also provided a statement expressing the sorrow of all her former coworkers. 
"Everyone who knew and worked with Meredith is heartbroken. As a proud alumna of UD, her commitment to her work was exceeded only by her boundless energy. She believed earnestly in the power of communication to bring people together, whether to achieve their collective goals or simply to share their stories. We will miss her."
New Castle County Police assisted with the investigation.