Members of the public had an opportunity to ask questions about New Castle County's CARES Act investment in a former hotel that they've turned into a homeless shelter.
In a Facebook Live Monday, questions about the New Castle County Hope Center ranged from what COVID-19 precautions were being taken and whether the project will ultimately cost taxpayers money to how people can help.
Since WDEL broke the story last month about the county's ambitious plans, members of the public have been asking how they can assist with the effort.
"We are in need of Uber gift cards, Lyft gift cards, laundromat-type gift cards, DART passes, and also, maybe, prepaid phones, if possible," said Nicole Waters, a housing management analyst with New Castle County's Housing and Community Development Department.
All clothing donations must go through Friendship House's Clothing Bank. The Hope Center has also obtained non-profit 501c3 status, so monetary donations can be accepted. 
"We've already gotten a $25,000 private contribution," County Executive Matt Meyer disclosed. "This is a facility that we, as a community, will not let fail. We will work together to make sure this is a place of dignity and hope for everyone that comes in here."
They'll be accepting volunteers soon as well. For more information on donations, click here.
Waters has been working closely alongside department director Carrie Casey on plans for the facility, which officially opened last week just before a winter storm and only two weeks after the county settled on the property. 
The facility has not yet begun taking social services referrals, but will do so soon. It has capacity for approximately 400 guests. While walk-ins are not accepted at this time, Wilmington non-profit Friendship House is running Code Purple Operations out of the facility.
"As we we were approaching winter, we knew that our Code Purple program could not be run its usual way, and we were very concerned on how we were going to be able to provide safe and effective shelter for all of those folks who are living on the street," said Kim Eppehimer, executive director of Friendship House.
She jumped at the chance to partner with the county on this endeavor.
"We were thrilled; this is a perfect solution for something we did not have an answer to," she told the virtual audience.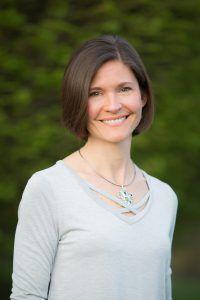 It's possible that Friendship House could become the long-term social services anchor at the facility, but the county will put out a request for proposal for that.
The facility, with about one week of operations under its belt, currently has 73 registered guests, and a handful of dogs and even a cat--something most shelters in the state don't allow. They've partnered with Faithful Friends to help provide services for furry guests.
"Oftentimes, people would find shelter, but they would not go because they couldn't take their pets, so of course, we take pets here, which we realize, and it's important, pets are a part of their family. They don't want to be separated form their pets, and their pets are their loved ones," said Waters.
Additionally, they're offering transportation on-site.
"So they're able to get to work because some people are working, to get to their doctor's appointments, and for some to even get to the store," said Eppehimer. "We're also ensuring they're fed. So we're providing meals through the county to make sure they've got three meals per day."
Meals are delivered directly to rooms.
Guests who don't have somewhere to go are asked to quarantine in their rooms and avoid congregate settings. 
"We do ask them if they're just floating around to be back around 10 o'clock. We're trying to avoid that idea of curfew because they're just supposed to be here, this is a quarantine. So we're asking them where they're going all of the time--if they're getting on the shuttle, getting a bus ticket, we ask -- 'what are your needs? Where are you headed?' So people are just really staying put, they're not going out all day and just coming back at night, which is really nice because what's what we want them too," said Eppehimer.
Eppehimer noted some guests also work overnight shifts, and they're cognizant of those needs.
One person asked whether the shelter can accommodate those who are disabled. While the hotel does have ADA-compliant rooms for persons with disabilities, Eppehimer noted guests have to be relatively self-sufficient.
"Someone is able to be in a room on their own, able to function pretty well without additional help, that would probably be the biggest factor that we have to consider," she said.
Others wanted to know what other COVID-19 precautions are being taken and what services are being provided.
During in-take, guests are extensively screened. The sixth floor of the hotel remains a quarantine space for anyone who tests positive for COVID or is experiencing symptoms of the virus.
Eppehimer said the benefits of being on-site 24/7 enables her organization to do so much more. They've got wraparound services on-site, including the Bridge Clinic, by Delaware's Division of Substance Abuse and Mental Health. St. Francis Hospital and ChristianaCare are also getting involved to provide telehealth and other wrap-around services.
"We really get to work people--so they're not just housed. They're also getting touchpoints regularly, and they're starting to talk about what's next," she said,
A member of the public asked how long people can stay at the shelter. Eppehimer said the goal is always to provide sustainable solutions, but right now, the primary focus is on keeping those experiencing homelessness safe from both the cold and COVID-19.
"For those who are street-level homeless, it is often the first piece to get them stable, to find out then what they want to do. So now that they're stable, we can start asking about work opportunities, and where do they want to go, and how do they want to live," she said. "So some might get stable housing pretty soon, but it might take a little while because of COVID to get them there."
Meyer added, pre-COVID, those experiencing homelessness had libraries and cafes to go to during the day.
"In winter, a warm place to go, and so many nearly all of those places are simply not open. So unlike shelters during pre-COVID times, we remain open during the day, which is a tremendous opportunity to engage people. We've already had a donation of children's books come in, and we're talking about setting up libraries and doing things to potentially engage people so they can work on...positive transitions in their lives," said Meyer.
The facility was purchased at auction with $19.5 million in federal CARES Act funding. A common question from members of the public included whether the project will ultimately cost county taxpayers money. County Executive Matt Meyer insisted--the answer is no. 
"We have sufficient operational funding to run it at least through June of 2022, at least for the next 18 months. People often say to me:  'well what happens after that?' We have several different funding avenues that we can pursue or will pursue after that, none of which, as of now, involve operating money...nothing involves your property tax money," Meyer said. 
He added, after the COVID-19 pandemic is over, he's uncertain what direction the facility will head in though several proposals are on the table.
--
If you or someone you love is experiencing homelessness and are in need of shelter call the state's intake system at 1.833.FIND.BED.