Three people are confirmed dead, one remains unaccounted for, and a teenage girl survived, after a car careened into the Chesapeake and Delaware Canal Sunday morning, according to Delaware State Police.
The call came in around 9:30 a.m., on October 6, 2019, for reports of a vehicle in the waters of the C&D Canal about one mile west of the William V. Roth Bridge.
A 16-year-old girl, who was a passenger in the vehicle, managed to make her way to shore, troopers said at a news conference.  She said four other passengers were in the vehicle at the time it entered the water.
Police said the 18-year-old driver assisted her in getting out of the vehicle and to the shore. He then re-entered the water in an effort to rescue the remaining three passengers.
"Soon after first responders were on-scene, they did locate that 18-year-old male, and he was pronounced deceased on the scene," said Delaware State Police Master Cpl. Mike Austin. "He was a hero and tried to do everything he could to help the remaining passengers in that vehicle."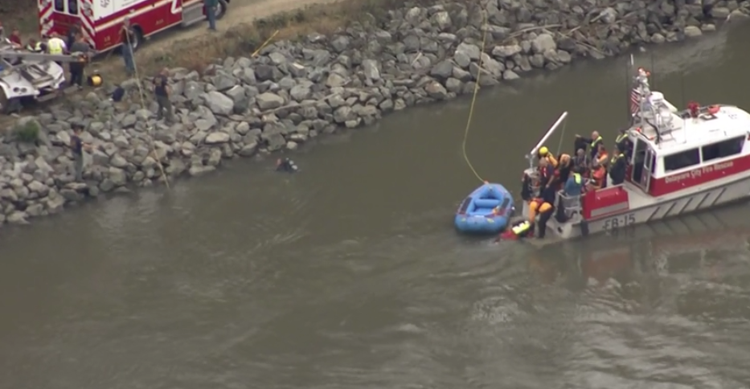 "Just after 3 p.m., the teams were able to locate the vehicle which was still submerged," Austin said.
The vehicle was found in the water at 5 p.m. A 16-year-old male and a 12-year-old male were still inside and were pronounced dead. 
Austin said a 6-year-old boy remained unaccounted for Sunday evening. Police said the four boys from Wilmington and Newark are related while the teenage girl from New Castle was described as an acquaintance.
No one involved in the incident has been identified pending notification of next of kin.  
At this time, police said there's no information as to why or how the vehicle ended up going over the canal banks and into the water.
"He made a wrong turn," one family member said as he drove nearby. "Something must have happened when he was turning around and they end up in the water."