Appointment slots for COVID-19 vaccinations are opening up and filling up fast at area Walgreens pharmacies.
The pharmacy chain is anticipating doses of vaccine to be shipped directly from the federal government, hopefully, starting Feb. 12.
Vincent Madaline, a heath care specialist for area Walgreens, told a Delaware State Chamber of Commerce webinar audience that they'll be vaccinating those who are currently in Phases 1a and 1b, including health care workers, first responders, and seniors 65 and older.
"A lot of times it has to with just how many doses we have and how do we prioritize the most vulnerable patients until that supply comes back."
But in then interim, Walgreens has partnered with the state to get some of the state's vaccine quantity to work on health equity issues after state data showed race was missing from more than 30% of vaccine data. In instances where race was recorded, the state is showing just 4% of African Americans and 2% of Hispanic or Latinos have been vaccinated. A recent executive order now requires pharmacies and other vaccine administrators to provide vaccination demographics, including race within 24 hours of inoculation.
Walgreens' vaccination partnership comes after an earlier, continuing partnership on COVID-19 testing.
"We worked with DHSS around that health equity piece, and really thinking about OK, where are the best places that we can put these to help our most vulnerable populations?"
The process of making an appointment with Walgreens is simple, just click here. It does require you to make a Walgreens account.
"That online appointment scheduler...will be active for sites that have the inventory," he said. "The first question asks if you have checked your state eligibility, and if you fall into one of these categories."
A few screening questions follow.
"After you go through the screening questions, it will have the option to search for your Walgreens closest to you. We actually have 62 stores; we have two additional specialty sites in Wilmington and Dover that are mat least registered to be able to receive vaccines," he said. "you'll actually be asked to schedule your first dose and your second dose at the same time."
From there, you'll get a confirmation number. When you show up for your appointment, you'll be asked to sign a paper that everything you registered with is true and accurate. Once you're vaccinated, you'll be asked to wait on-site for 15 minutes in case of any adverse effects.
For those without internet access, Walgreens hopes to establish a call center. You'll also have options in-store to schedule appointments.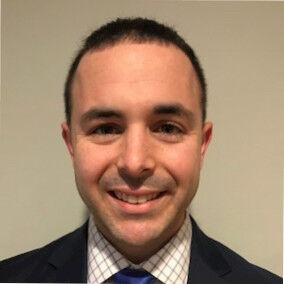 "However...our pharmacists are still dispensing; they're still counseling; they're still giving other vaccines; we're still giving flu shots, so really the online is really the way to go because it does a lot for you."
Madaline expects this process to change as more vaccine becomes available.
"As we...move through those phases, the ability to vaccinate more people will actually continue to grow."
Madaline hopes Walgreens can eventually give more second doses to those who may have gotten their first shot elsewhere.
"We want to do it. It's all going to depend on supply and demand," he said. "We definitely want to be able to help anyone that we can get that dose, but it really does come down to what that allocation is going to look like."
A spokeswoman also followed up on Madaline's comment, saying Walgreens does continue to offer second dose appointments, but it all comes down to supply.
"In this fluid situation during which vaccine inventory remains limited, our aim is to ensure eligible patients are able to receive vaccinations as soon as possible. We appreciate everyone's patience as vaccine allocations continue to fluctuate per state and federal guidance," said Rebekah Pajak Sr. Manager, Pharmacy Communications.
Experts have recommended you stick with the same vaccine and do not co-mingle. Second doses are recommended between 21 and 28 days later, depending on whether you receive the Pfizer or the Moderna vaccine. But recently, the CDC extended the timeline in extenuating circumstances to 42 days. The Delaware Division of Public Health has pledged to get second doses to those who received the first, including those seniors who were vaccinated at large-scale DMV clinics, within a 28- to 35-day timeframe; the state said those people will hear from them directly via the CDC/VAMs website they used to register, but also urged people to seek out all available vaccine options.