Winter weather makes potholes and, when those potholes become craters, the Delaware Department of Transportation springs a closure.
That's the plan for a stretch of Interstate 95 near Newark on Wednesday night, January 24, 2018, when the highway authority will close several northbound lanes, in the area of DE-896/South College Avenue, in order to address a failing section of pavement.
"After we have a period of very intense cold, and then we go into a thaw cycle, we see those pesky potholes pop up across the state," acknowledged C.R. McLeod, DelDOT's Director of Community Relations. "However, in this instance, we have a very problematic section that has really opened up. We've been out to patch it on several occasions already, and our engineers have determined that we need to do a more intensive repair."
Several winter seasons have enabled the degradation of the pavement, according to McLeod, and the repair work is expected to deliver a more sustainable remedy.
"It was a smaller divot at first, that we were able to repair, and felt like the repair was holding," he shared. "But with the volume that we see on that roadway, over time, it's just become more and more of an issue. We've made the determination that we cannot continue to patch it. It's really becoming a safety hazard. We need to get out there, [and] create a short-term inconvenience, to make sure this isn't an ongoing issue."
In order for the work to be completed, beginning at 9 p.m. on Wednesday, crews will close two left lanes of northbound I-95, starting back at the Newark Toll Plaza. Then, at 11 p.m, an additional lane will be closed in the area of the work site. In all, during the overnight hours of Wednesday into Thursday, January 25, 2018, just a single right lane will be available to motorists traveling in from Maryland.
As for the scope of the work to be performed, McLeod detailed it as something of a "big dig."
"We're actually going to be excavating a roughly 20-foot section of the roadway, down about two feet, to remove all the damaged concrete that's below the surface. Then we'll be pouring new concrete there to create a more permanent fix for this section."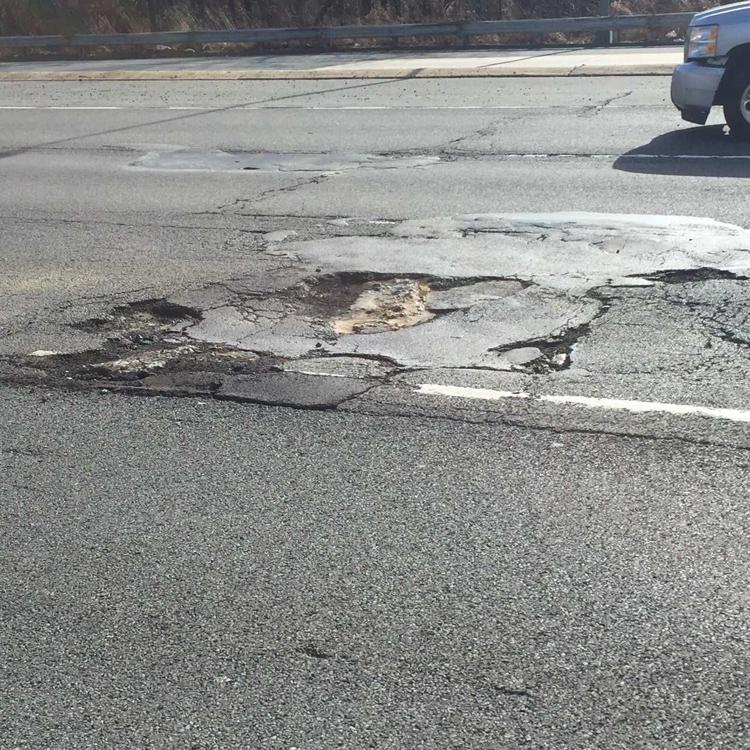 Concrete cure time will only require 12 hours, according to McLeod, but could be expedited further.
"We chose these dates specifically, because it looks like it's going to be dry Wednesday and Thursday. Thankfully, we're seeing more moderate temperatures, and that will actually help the concrete cure much more quickly, as opposed to in colder conditions."
Even should the timeline play out as favorably as DelDOT planners have anticipated, McLeod cautioned about Thursday morning's commute.
"That [right-center lane] closure will be coming down at roughly 5 a.m. (January 25), in preparation for the morning rush, which is still going to be very difficult coming through that area."
All lanes are projected to be reopened by Thursday evening.