A four-way crossing on the north side of Middletown, located at the intersection of Marl Pit Road and Cedar Lane Road, has been a commuter's nightmare during peak travel times, and was recently the subject of a public workshop.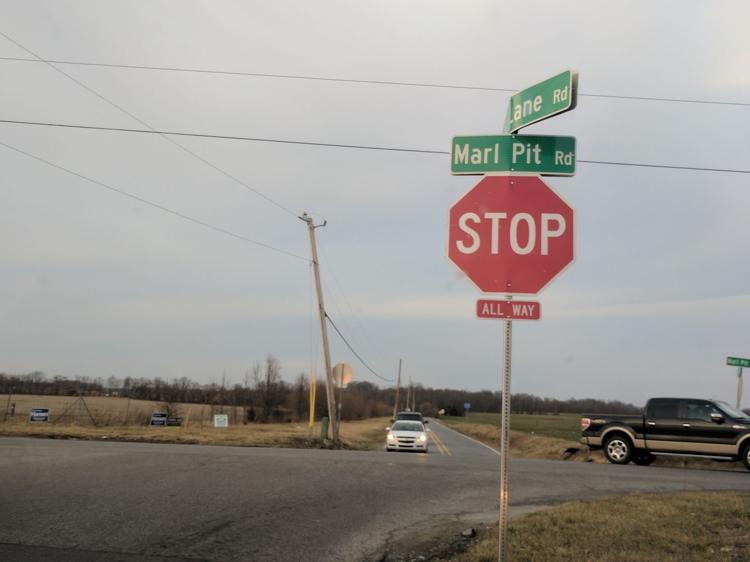 "Especially during the morning and afternoon [commutes], there's quite a bit of backups at the intersection," revealed Jerry Lovell, Project Manager with the Delaware Department of Transportation (DelDOT). "Up to maybe two or three minutes of time that you have to sit at the intersection to get through."
Taking into consideration the incongruous geometry of the intersection, as well as the regular instances of water collecting on the roadway after heavy rains, DelDOT presented a roundabout solution to attendees of the workshop on Tuesday, February 21, 2017.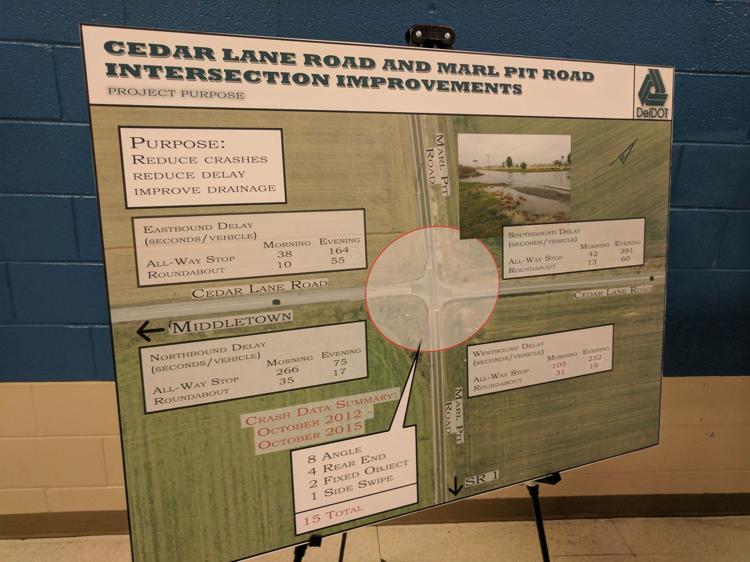 Utilizing splitter islands, raised concrete medians akin to triangle islands at traditional 4-way crossings, DelDOT expects that approaches to the new roundabout will be intuitive.
"That, in combination with a curve that's put into the road right before the intersection, gives you a visual clue that something's coming up," Lovell explained.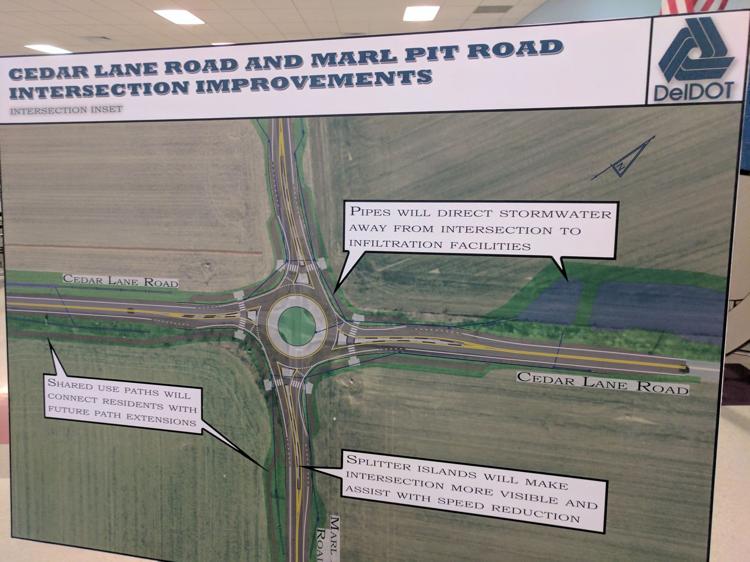 Other improvements include shared use paths for pedestrians and bicyclists, as well as a storm water filtration system that will help to direct run-off away from the intersection into a collection facility on the northwest side of the crossing.
Arguably the greatest improvement the roundabout offers is to that of safety, eliminating conflict points by 88 percent.
"Conflict points are [where] two vehicles could come into contact with each other as they're going through the intersection," Lovell illustrated. "For instance, for a car at a 4-way stop traveling straight through the intersection, they could be hit by someone coming in the other direction, from the right hand side, the left hand side, or [from] behind. And the same if they're turning, they could be hit from a number of different places."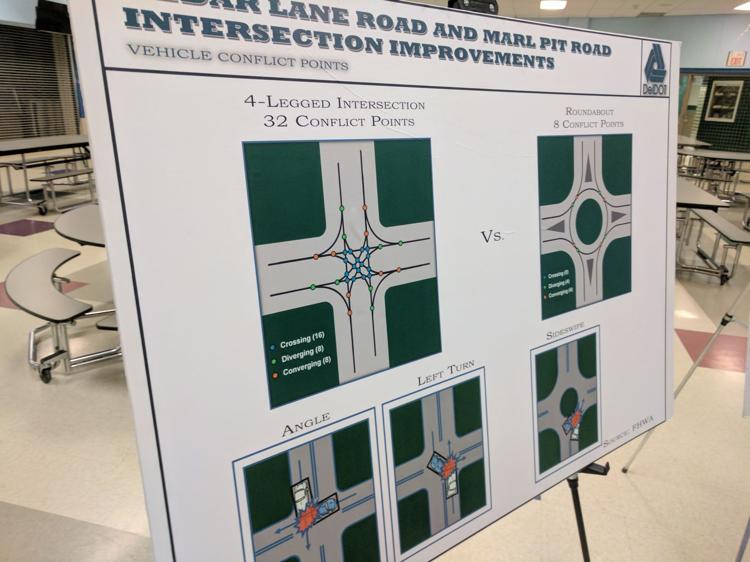 All crash scenarios considered, the traditional intersection presents up to 32 different possibilities for conflict within the crossing.
"With the roundabout, because traffic is all heading in the same direction, there's no chance for accidents like a right angle accident, or a head-on accident. So the number of conflict points drops down to four. And those points of conflict are some that are less severe, more like a sideswipe or fender bender."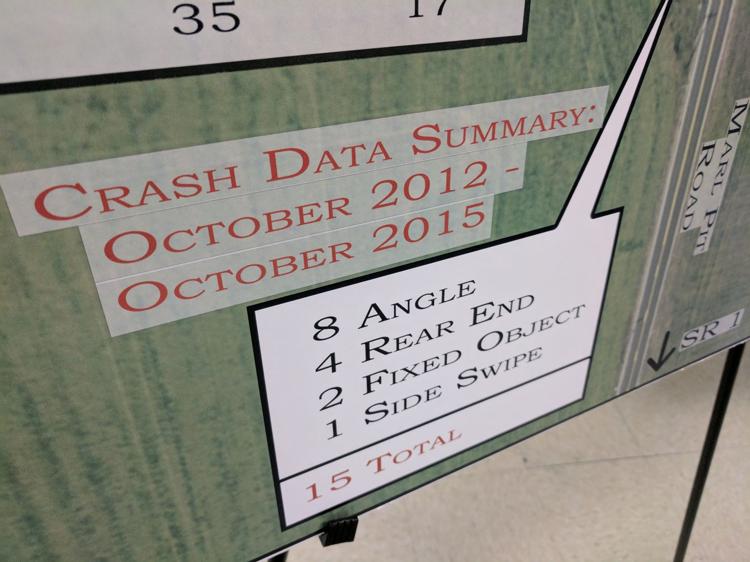 The timeline for the project includes a design phase, which would incorporate feedback from the public workshop, a rights-of-way acquisition phase, which is expected to be streamlined because New Castle County owns the land on all four sides of the project limits, as well as an advanced utility relocation phase. Beyond that work, the construction would commence in spring 2018, with completion by summer of 2019.
The roundabout concept has been characterized as a glorified traffic circle, many of which have been historically employed in neighboring New Jersey. But Lovell suggested that the portrayal, though understandable, is not entirely accurate.
"Really with any project, there [are] people that maybe aren't used to something new like that, and they do take some getting used to. But we've put a number of roundabouts in throughout the state and, once installed, we really don't [get] a lot of complaints. And this is newer technology with much better controls, things like the splitter islands, and well marked out lane controls where you have to yield."