Millions of motorists travel across the Delaware Memorial Bridge annually and, for nearly all of them, navigating from one side of the Delaware River to the other is hardly fraught with anxiety.
But for more than 400 drivers during the course of any given year, that trip is often interrupted by paralyzing fear.
Fortunately, Delaware River and Bay Authority (DRBA) Police offers an option where one of its patrolmen can take the wheel.
The program is called Acrophobia Support and it allows an officer to provide an escort service across the bridge for any motorist who suffers from a fear of heights.
"We refer to it as our acrophobia program, but from what we understand, there's a lot of other issues that could have you have a fear of bridges," explained Colonel Richard H. Arroyo, DRBA's Police Administrator. "Some people don't like driving over the bridge because there's no shoulder, so they feel closed in. Some people just don't like being above the surface."
The program was unofficially implemented in the late 1960s, according to the agency's website, where the service is advertised.
A motorist who believes they require the service will call the police communications center to arrange their relay.
"We'll set it up for you, if you want to set it up in advance. That's what we would prefer," Col. Arroyo acknowledged. "However, you could just pull over and give us a call. And we will meet you in what we refer to as the 'Delaware X' or the 'New Jersey X'--which are sections of the roadway just prior to the bridge. You may have to wait until we have two officers available to do that relay. But we [will] do it on the spot."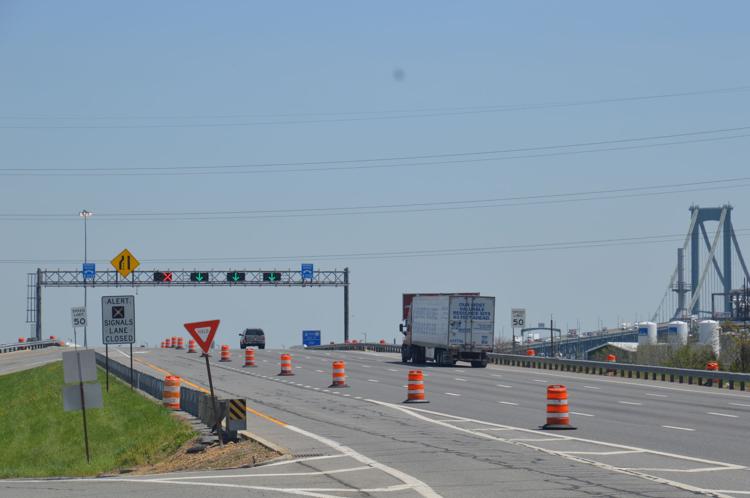 Before the officer is permitted to take control of the motor vehicle, however, the motorist must release liability. Once the relay across either span is complete, the vehicle is stopped in a safe location, and the escort officer returns control of the vehicle to its owner. A second patrol vehicle then shuttles the assisting officer back across the bridge.
Patrolman Tom Leonardi, who is one of those officers charged with providing the detail, will calm riders by getting them to open up about their fear.
"For a lot of [people], it's the rate at which it inclines," he shared. "You get some bridges that are relatively flat, like [NYC's] Verrazano [Bridge]. It's a much longer bridge, but it's flatter. They don't have a problem with that. Most of them say it's about not being able to see the horizon when they're going up. They can't see the ground."
Specifically, for one woman, whom Ptlm. Leonardi referred as a "frequent flier," he learned that her phobia was deep-seated.
"She [told me], 'Yeah, it runs in my family,' he recalled. 'I got it. My dad's got it, my uncle's got it. It's really weird because my uncle actually designs bridges, but he can't drive over them.'"
Whatever the given motorist's reservations, they are grateful for the assist.
"The thing that impresses me is how happy people are that we provide that service," Col. Arroyo shared.
He added that he measures the success of the longstanding program at the CALEA accredited agency--which makes it the gold standard in public safety--from the fact that about 40 percent of its users are repeat customers.
"I'm extremely proud of this department. We're really in the top one percent of best practices throughout the nation. And I think that this program is one of the things that makes us a standout agency.  Law enforcement across the country--we really do want to help people."