The long wait for expansion of Conchester Highway---a 6.7 mile, two-lane corridor in Delaware County, Pennsylvania,  extending between US-1 and Interstate 95---began the first of its two-phase, multi-year widening project earlier in 2017.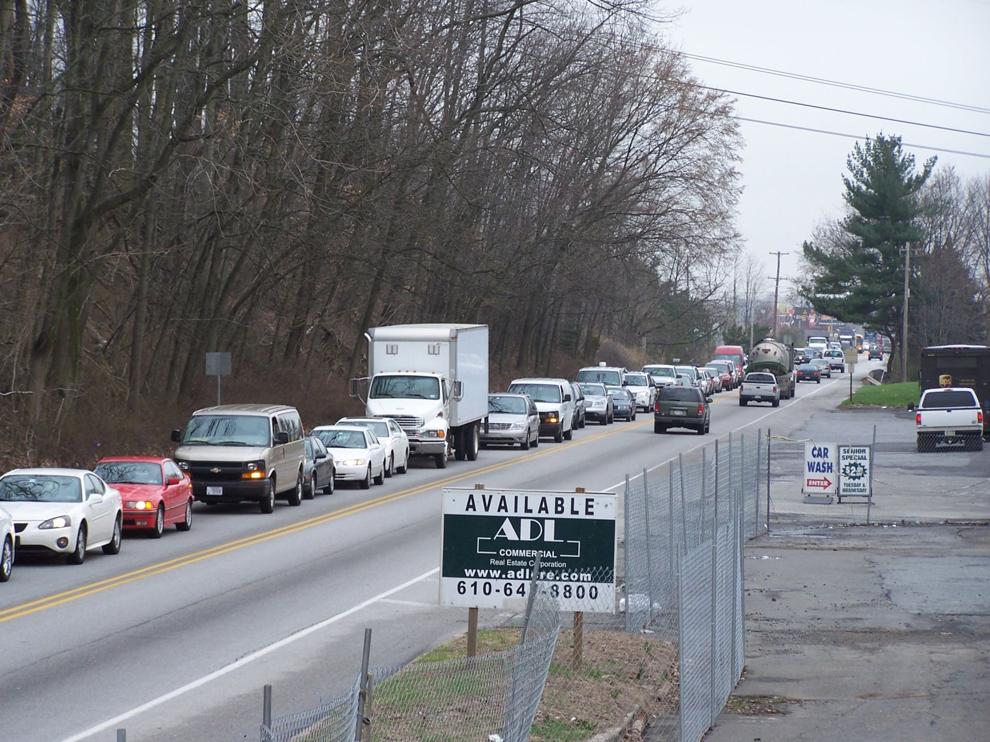 "This project has been in the works for a couple of decades," revealed Brad Rudolph, Deputy Communications Director for the Pennsylvania Department of Transportation (PennDOT), "since the early nineties. Now funding has been available---a lot of it due to Act 89 [Funding Plan], which is the state's transportation plan.  But there's also a lot of federal dollars, about 80 percent of the first section."
With that funding in place, construction crews started that first section of the well-traveled highway's expansion to four lanes by accomplishing preliminary work on its western leg, a 2.7 mile stretch between Baltimore Pike (US-1) and Clayton Park.
"Right now, they are removing trees and trying to clear a way of space, so they can [eventually] work behind a barrier, and effectively maintain two lanes of traffic at all times," Rudolph explained.
In the interim, commuters would endure occasional restrictions on the existing lanes, during off-peak hours of 9 a.m. to 3 p.m., and then 8 p.m. to 5 a.m. 
Following creation of a new westbound shoulder, that would allow additional space for two-way traffic during the project, then clearance and excavation of the eastbound side of US-322 would begin. Eventually, by mid-2018, two new eastbound lanes would be constructed, allowing two-way traffic to shift to that side during Stage 2, the construction of new westbound lanes.
Other features had also been planned to improve traffic movement.
"They'll be upgrading traffic signals at many of the intersections between Clayton Park and US-1, and they're also going to be eliminating some left turns [onto] certain roads [which intersect with 322]," Rudolph detailed. "Tying in these traffic signals to better accommodate traffic flow should really make a huge difference." 
The additional capacity for the entire length of the corridor would not be fully realized until the completion of the second phase, for the eastern leg, which was estimated to begin in 2019. Though the easternmost terminus of the corridor already supplies four lanes of travel, the current design allowed for the replacement of the concrete barrier separating the eastbound and westbound lanes between Cherry Tree Road/Bethel Avenue to just east of PA-452/Market Street.
Furthermore, the portion of the arterial road extending from just east of Clayton Park to Cherry Tree Road/Bethel Avenue would be transformed from two lanes to four lanes, with separation by a grass median. The full scope of the proposed Section 102 improvements, subject to change, was available at us322conchester.com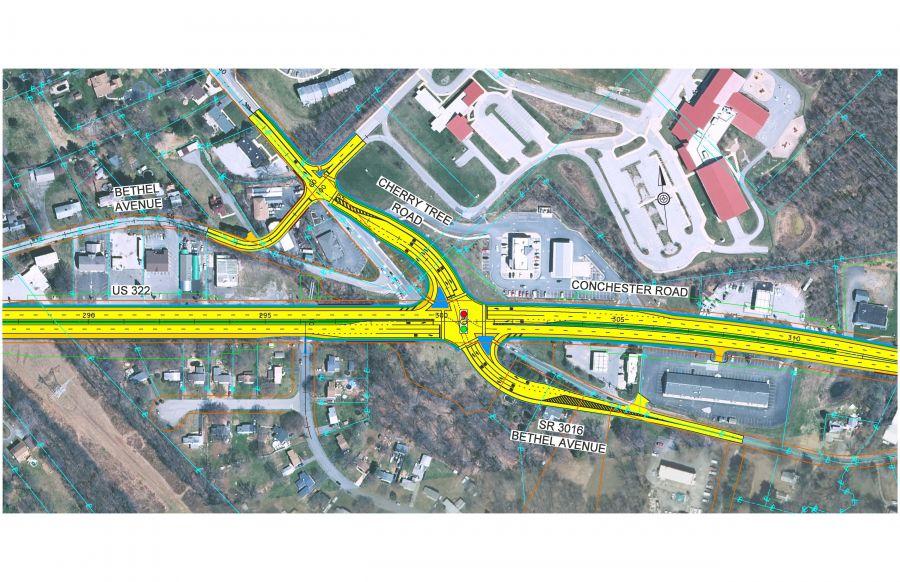 "That construction is a little more complicated. The construction costs are a little higher and that could take four to five years," admitted Rudolph. "So we're looking at about 2023, or 2024, for that section to be completed. And then you'll have about 6.7 miles of widened highway. But patience is the key, this [has been] a long time in the making."