If you're the adventurous type when it comes to winter weather--or perhaps just considered essential personnel--AAA Mid-Atlantic reminded drivers that safety starts before and lasts beyond a winter storm.
The auto club issued its "Beware the Ice of March" advisory in advance of the powerful nor'easter that scraped portions of Delmarva while building towards full-blown blizzard conditions for the interior northeastern United States.
Among pre-storm checklist items, drivers were encouraged to fill up their vehicles' with gasoline and outfit them with semi-permanent items in the event that you are stranded."
"Assemble your emergency kit before you need it," urged Ken Grant, manager of Public and Government Affairs for AAA Mid-Atlantic.  "Emergency kit items would include a de-icer, shovel, ice scraper, and sand or kitty litter for traction."
Other advance measures included packing such provisions as a blanket, extra outerwear, as well as ready-to-eat snacks and water.
"Have them packed by the door and ready to take in the morning, so they don't freeze in the car overnight," Grant suggested.
Finally, fully charge your cell phone, and bring an extra power source in the event you would be stuck for a while.
Though AAA recommended that drivers stay off the roads during inclement periods, if at all possible, travel during the height of the storm is often unavoidable.
In such instances, drivers were reminded that using safety belts, limiting speeds, and increasing following distances would be paramount to ensuring their greatest safety.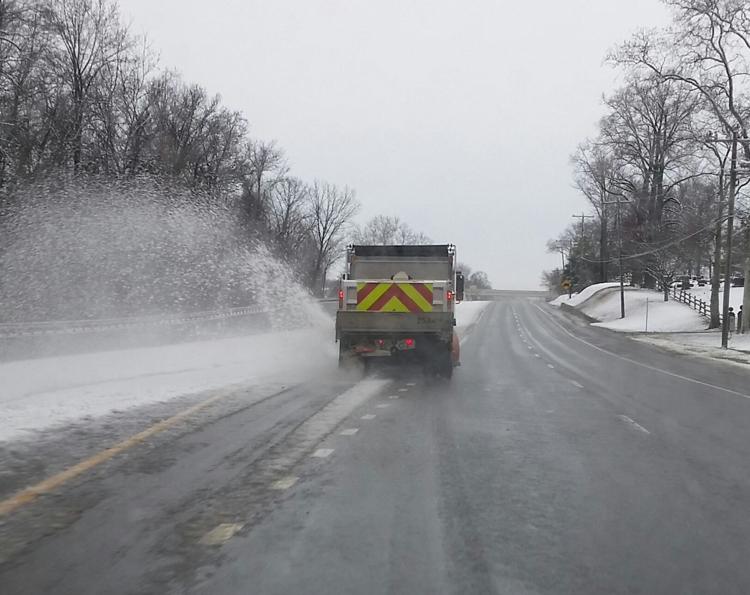 Other recommendations, following the storm, included thoroughly cleaning off your vehicle, using no cruise control, accelerating and braking slowly, and steering clear of snow plows and salt trucks. Grant, in fact, expanded on the last suggestion.
"Wait for the roads to be plowed and treated before venturing out. Road surface condition is the single most important safety factor during a winter weather event."