The road to cleaner emissions in Delaware has been significantly helped by both technological advances for alternative fuel, as well as through a simple program designed to deliver savings to the end-user's bottom line.
That's the focus for the Delaware Department of Natural Resources and Environmental Control (DNREC) with its Clean Vehicle Rebate Program, which was instituted in July 2015 to, "provide incentives for Delawareans and Delaware-based businesses to purchase or lease alternative fuel vehicles," as explained on DNREC's website.
"Transportation is often one of the sectors with the highest emissions of greenhouse gases (about 26% in Delaware)," revealed Morgan Ellis, greenhouse gas mitigation program manager with DNREC. "(We) had been looking at other states, partners in the region, trying to understand how they incentivize cleaner transportation. A lot of states actually have rebate programs that could be combined with the federal tax credit, of up to $7,500, on the purchase of an electric vehicle."
Attaching to the same models of these other states, DNREC developed its own rebate structure for which eco-conscious drivers and fleets in Delaware could take advantage.
"What we tell consumers is make sure you check what the regulations are on the federal side, because that number (federal tax credit) can change," Ellis noted.
The tiered savings afforded to alternative fuel vehicles (AFV) under this program is based on the class of AFV that is purchased:
$3,500......Battery Electric Vehicles
$1,500......Plug-in Hybrid Electric Vehicles (incl. gasoline range extenders)
$1,500......Retrofitted Battery Electric and Plug-in Hybrid Electric Vehicles
 $1,000......Battery Electric or Plug-in Hybrid Vehicles with MSRP > $60,000
$1,500......Dedicated Propane or Natural Gas Vehicles
$1,350......Bi-fuel Propane or Natural Gas Vehicles
$20,000......Heavy-duty Natural Gas Trucks (classes 7 and 8)
"We wanted to make sure that the incentive that we were providing helped offset the cost of the vehicle," Ellis explained, "because electric vehicles are more expensive than a conventional gasoline engine vehicle. So we wanted to make sure there was a level playing field when a consumer went into the market looking for a new technology."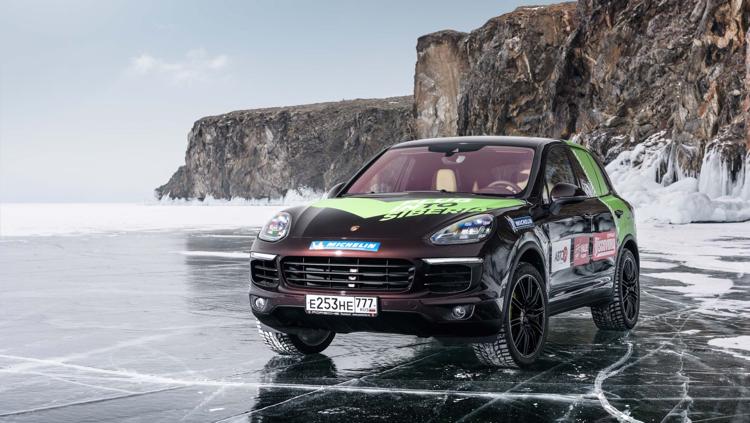 The variety of vehicle options with a rebate allowance, as shown on this vehicle list, suggests how mainstream DNREC would like the greenhouse gas mitigation initiative to become.
"In Delaware, propane powered vehicles are gaining in popularity," Ellis confirmed. "And where we see a lot of traction with that type of fuel is in what we consider the midsize fleet (classes 3 through 6). So think of your box trucks, school buses, some sedans but mainly trucks for delivery. They've found that the fuel that's really good for them is propane. (The vehicles' engines) are cleaner burning, they're quieter, there's a lot of benefits."
Due to the vast spectrum of AFVs available to individuals and businesses, the program has seen tremendous growth in the past 18 months.
"Almost 300 electric vehicles and plug-in (hybrid) electric vehicles have been provided a rebate through this program," Ellis shared. "With those numbers we've reduced about two million pounds of carbon dioxide (CO2) from being emitted into the atmosphere."
The reduced emissions could be greater appreciated when taking into account that a conventional vehicle in Delaware has annual emissions of  approximately 15,000 pounds of CO2, versus approximately 5,000 pounds of CO2 that's produced annually to generate the electricity necessary to charge your AFV.
"Our original target was to release 100 rebates (in the first year) for the electric and plug-in hybrid vehicles," added Kathy Harris, DNREC clean transportation specialist, "but, as Morgan said, we've reached (almost) 300 at this point, so it's far exceeded our expectations."
Combining DNREC's readjustment of the rebate structure in November 2016---in order to allow greater access to AFVs, as well as to make them even more affordable---with a streamlined redemption process, the decision to switch to cleaner travel can be easier than one would think.
"One of the components of this program that we're really proud is that we've built a really good relationship with several dealerships throughout the state," Harris detailed. "They're actually able to accept the rebate on the customer's behalf, and then roll the rebate into their financing or lease payment. We've found that this relationship with these dealerships has been our biggest form of advertising, because the dealers will inform the people who are interested in these vehicles about our rebate program."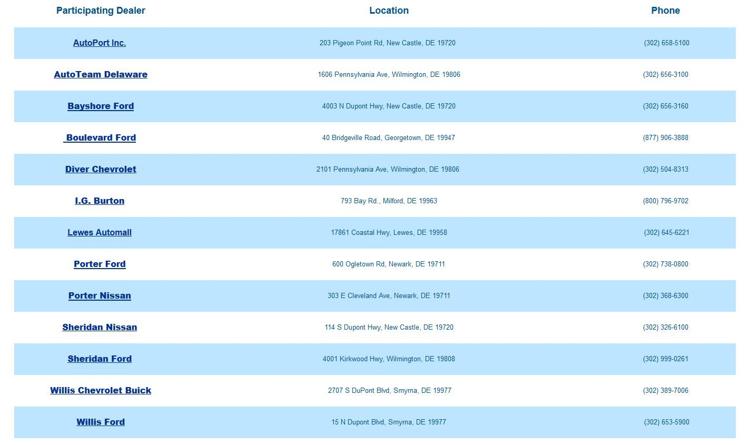 To learn more about the Clean Vehicle Rebate Program, or to apply for a rebate, visit DNREC's website.