Schools across Delaware are preparing to open their doors to a new year with students while facing the challenges of a COVID-19 Delta variant that continues to push infection numbers up.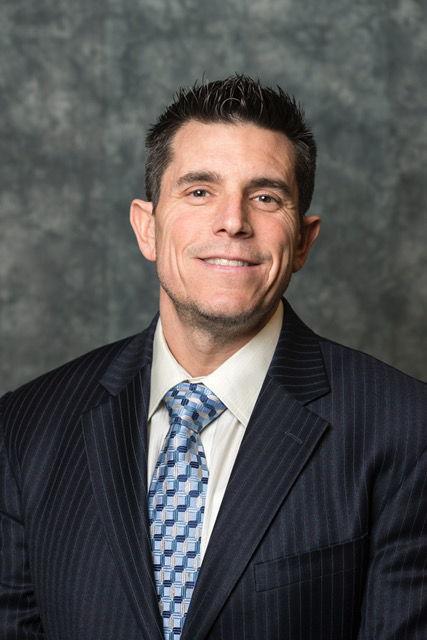 "There's a level of uncertainty. I would like to think, as an administrative team and a school-based team, we've still tried to build that excitement, and we know, right now, that's probably more needed than ever," said Dr. Joseph Jones, Superintendent to the New Castle County Vo-Tech School District. "So as much as there is uncertainty, as much as there is doubt, we're trying to do our best to be proactive with our communication, hit any of the fears head-on, so we can start getting past some of that those emotions that can really cripple us to an extent, and really get to the meat of our work."
That work included as much transparency as possible with both students and parents to let everyone know the game plan in place, one capable of evolving with the present COVID situation. By addressing concerns up front, Jones said he hopes the administration will then be able to focus on the main mission: educating. 
"Last year, we had to figure out what would we do...One of the biggest frustrations was that we just couldn't see the arc of the crisis," he said. "This year, I think we know the crises. We understand what could happen and we have plans already in place if, for any reason, we'd have to go back to a hybrid learning environment, or even a remote learning environment. We truthfully do not anticipate that, and don't look forward to that if we had to--however, we have all those plans. So I think seeing the crisis through last year has better prepared us."
Delta presents its own concerns, spreading rapidly at a time when health officials are confirming they're seeing decreased effectiveness of vaccines as time passes, but Jones said addressing the previous traumas of the pandemic ere a priority when outlining the coming school year's plans. This year, he said there was a focus on instituting social and emotional supports to help everyone in the system recover. 
"We would be remiss if we also didn't put our educators into that same frame work, where we know we need to support them," Jones said. "COVID-19 has affected so many individuals on so many different levels, we're not naïve to any of the people we're working with or educating."
While there's an emphasis on kindness as much as learning, one issue Jones pointed out was the unique nature of vocational and technical curriculum and training. As much as understanding and addressing traumas might be helpful, he said at some point, students needed to be hands-on with much of their fields of study. 
"It's one thing when you go full remote, and it's another thing when you have auto body, carpentry, even business tech, that now suddenly is online." he said. "I really want to praise our teachers for adjusting. A lot of our courses do have an enormous amount of theory involved, so that bode well for the situation. But at some point, kids need to be under the hoods of cars and need to be running wire, checking temperatures, and so on."
His district is also facing a nationwide issue that presents its own hurdles. 
"I don't want to make light of it. This is something that is, I think, only going to get worse, and we need to attract more individuals to drive [buses] for us," Jones said. "Our supervisor of transportation has done a really nice job, and was able to condense routes, reduce the number of routes, which then allows us to need less drivers. But that's also, I'd say, that's a fix for right now. We definitely need to draw more people into the pool."
Whatever they face as the year progresses, Jones said he knows they'll get through it only if they're all operating on the same page. 
"The schools are alive because of our kids. And those of us who go into education truly care about students. That's what it's about. And I'm really looking forward to that. I know our teachers are excited as well," Jones said. "We're stronger together. We've chosen the mantra this year, 'Forward together,' knowing that it's going to take everyone within our school community to have a successful school year."