Jeopardy! Executive Producer Mike Richards passed one of Delaware's trickiest phonetic challenges during Tuesday night's episode.
Richards, who is serving as the second guest host of Jeopardy! after Alex Trebek died late in 2020, quizzed the contestants in the first round on U.S. Museums.
After the $800 question featured Philadelphia's Independence Hall, they went after the $1,200, and the First State museum came to the forefront.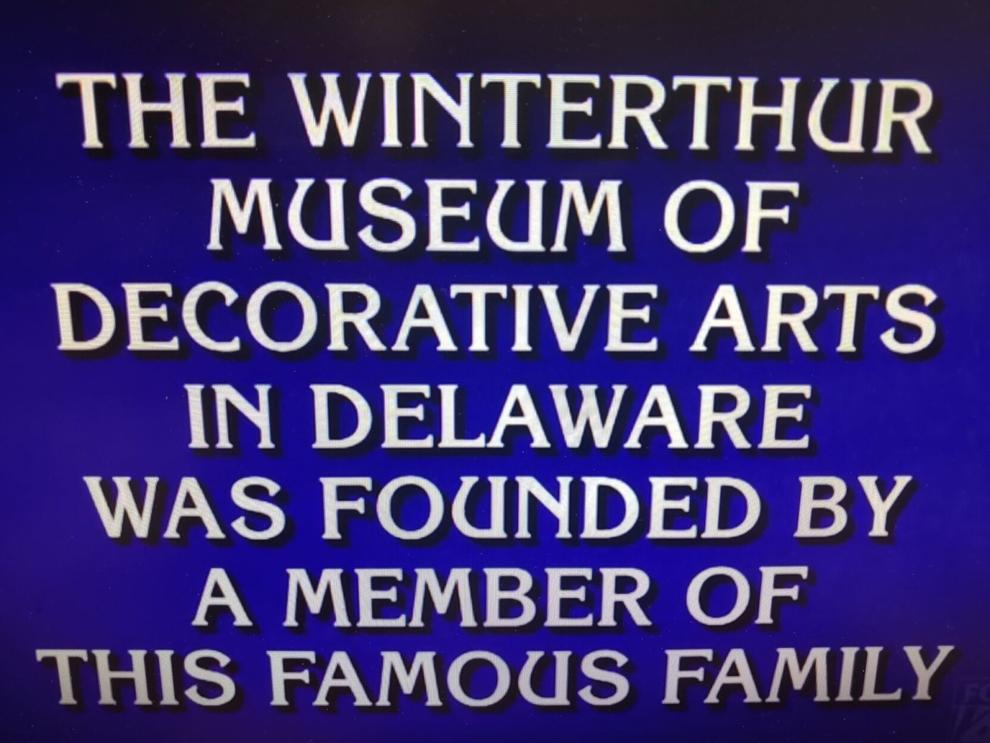 "The Winterthur Museum of Decorative Arts in Delaware was founded by a member of this famous family," read Richards, including the 'winter-tour' pronunciation style.
Michelle Friedlander, a family law attorney from Encino, California, was up to the task.
"Who is du Pont?"
Winterthur is the childhood home of collector and horticulturalist Henry Francis du Pont, and features nearly 90,000 objects made or used in America between 1640 and 1860.
The museum fully opened to the public on October 30, 1951.