While the list of attendees for the Common Wealth Awards is incredibly exclusive, the list of winners is magnitudes more prestigious.
At this Saturday's black-tie, invite-only gala at the Hotel du Pont in Wilmington, PNC Bank will honor former Vice President Joe Biden, historical biographer Ron Chernow, and filmmaker and journalist Dr. Henry Louis Gates Jr.
"If you look at the list of whose received the awards in prior years, it emboldens the honor," said Bruce Colbourn, marketing executive for PNC Bank, which puts on the annual awards in its 39th year. "It's a very rare, distinguished class of individuals who have really contributed so much to our society in many, many ways."
Hayes was a top Coca Cola executive and philanthropist who sat on PNC's Board of Directors for 30 years. The awards were established through a trust created to honor his legacy to recognize profound achievements in arts, science, mass communication, invention, public service, government, sociology, and literature.
Chernow will receive his award for literature, while Gates Jr. will receive an award in the sociology category. Biden's award falls under government.
"Collectively, they really embrace the legacy and intention of Ralph Hayes who created the Common Wealth Foundation, and they all have what we believe to be a real nice synergy," he said.
Synergy isn't a particular goal for the awards, but this year, organizers realized they lucked into a trio who all had ties to government and politics.
"There's very few synergies, but they're all great achievers," said Colbourn
Each year, a selection committee considers a number of worthy, well-known names in a process that spans nearly an entire year.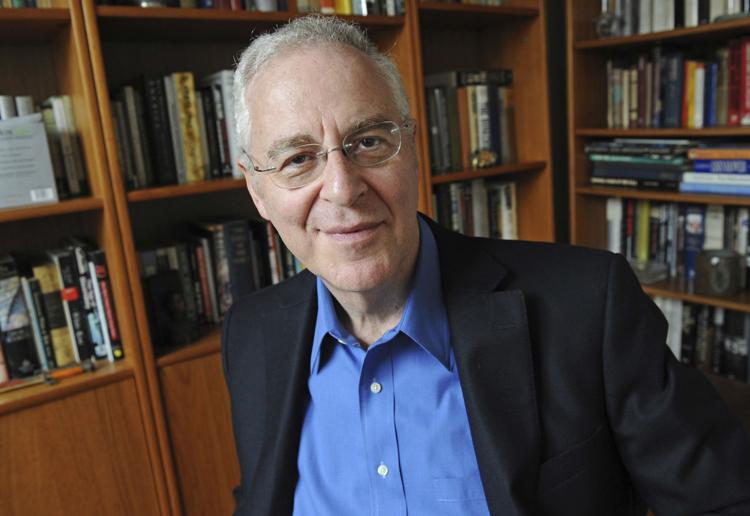 Biden, Chernow, and Gates Jr. will each take home a $75,000 prize and speak at the exclusive gala. They join a star-studded cast of winners that's included Hollywood actress Meryl Streep, Yankees player Mariano Rivera, former Secretary of State Colin Powell, and astronaut John Glenn.