You won't get any of your daily recommended intake of veggies in Wilmington Brew Work's newest creation, but you can celebrate a Delaware institution--and it can only be found at Frawley Stadium. 
"On Saturday, we released Woo-Hoo Brew, which is a Northeast Pale Ale pretty much dedicated to Mr. Celery," said John Fusco, VP of Creative for Wilmington Brew Works (WBW). "We don't know what Mr. Celery does when he's not celebrating a run, but we can take a good guess at what he does afterwards--enjoy a nice can of Woo-Hoo Brew."
Frawley Stadium, home to the Wilmington Blue Rocks and Mr. Celery, was going to previously host a WBW selection following their 2019 championship season, but like much else, those plans were put on hold hen the novel coronavirus COVID-19 global pandemic canceled the season. Now that life is slowly crawling back to normal, they were happy to team up with the Blue Rocks to celebrate Mr. Celery.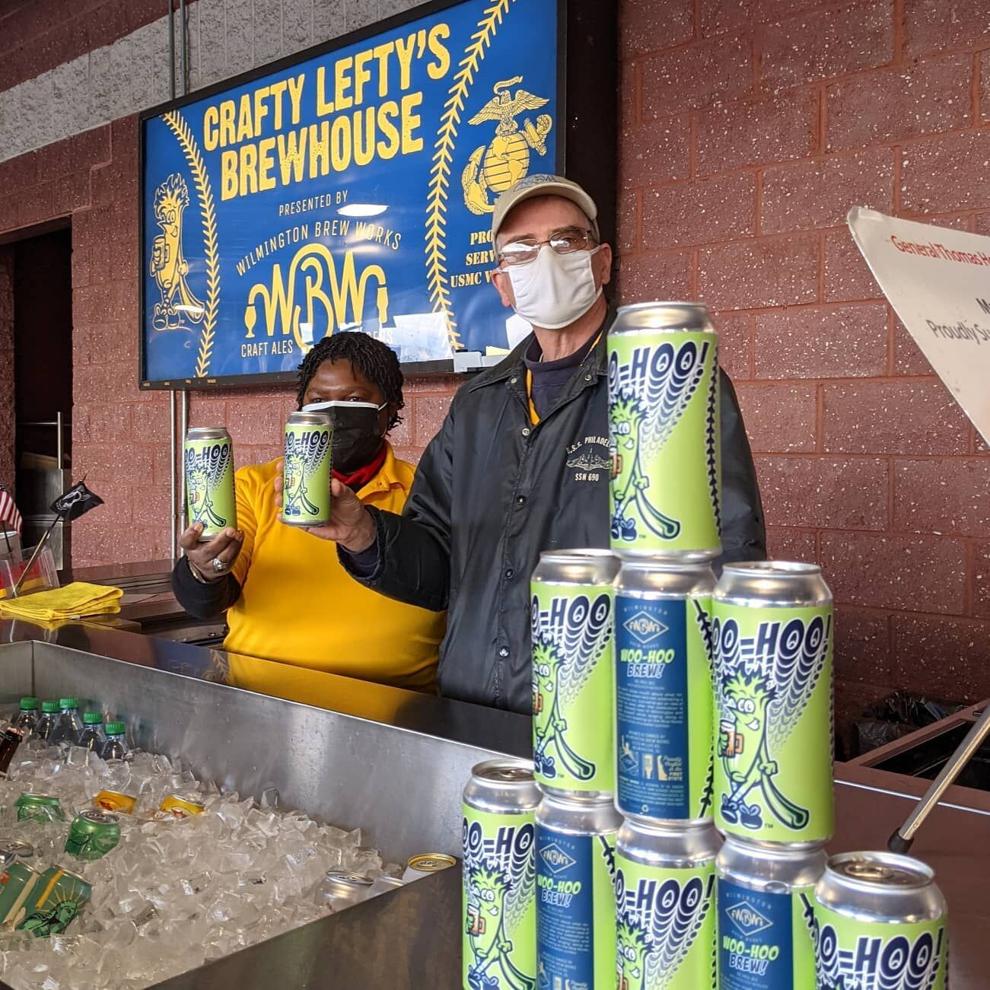 "Mr. Celery has a cult following. I've been following him since I moved to Delaware in 2001, and have been a big fan of his. He's a stalk of mystery, you might say," Fusco said. 
Woo-Hoo Brew is another in a long line of WBW beers that celebrate all that makes Delaware so unique. There was previously their Dela-Bear beer, turned around quickly when a a black bear was wondering the train tracks a few years ago, and Rail Car One: Wilmington to Washington, which highlights the First State's ties to Amtrak and, now, the White House. 
"Dela-Bear, Rail Car One, and Mr. Celery are really just part of our being part of this community," Fusco said. "Wilmington is a special place. We all love it here and it's the fabric of who we are; we're all Delaware-proud, whether we were born and raised here or we've moved here and are a transplant. There's something about living in Wilmington, being the underdog in the shadow of Philadelphia or Baltimore or wherever. We have a little bit of a chip on our shoulder. We really like this place that we call home, and so it's about tying in with the community as much as possible."
Their intention was to create a beer you can enjoy all game long.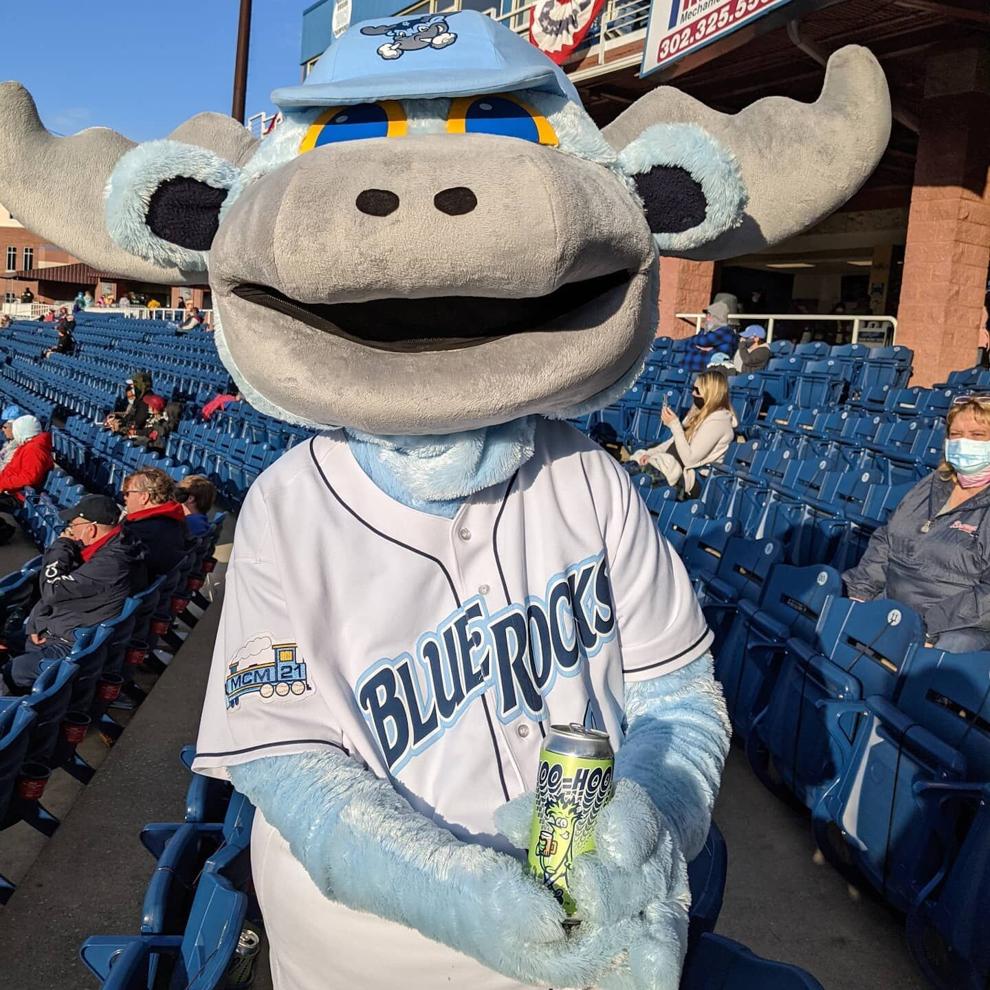 "For Mr. Celery's Woo-Hoo brew, we wanted a sessionable, easy-drinking beer, so it's going to be great at the ballpark. And it also shows off what we can do with our Northeast-style ales that we've become pretty famous for. Each one's a little bit different, but we always stay in touch with what's going on and we want to make sure that, as Wilmington's brewery, we represent that."
Despite the namesake, WBW wants to make clear no celery was harmed in the making of the beer, out of fear that would've been frowned upon by the Blue Rock's scoring mascot. 
"The first thing it says on the can is Woo-Hoo Brew is a Northeast Pale Ale with absolutely no celery," Fusco said. "We would never harm Mr. Celery or his brethren. He is an institution. We would never consider harming Mr. Celery or anybody that's in his family."
Woo-Hoo Brew will only be available at Frawley Stadium during Blue Rocks games for now. They're working on getting licensing permission to serve it out of their Miller Road taproom, but in the meantime, they'll keep making more to ensure the stadium stays stocked up.