Effective July 1, Wilmington firefighters will work for 24 hours straight, then get two days off, instead of three.
Firefighters lost their preferred shift in a binding arbitration decision, issued May 27, 2020. The city argued the old shift is "inefficient," and the new shift will end usage of a controversial practice of rolling bypass, which shutters an engine company on a rotating basis.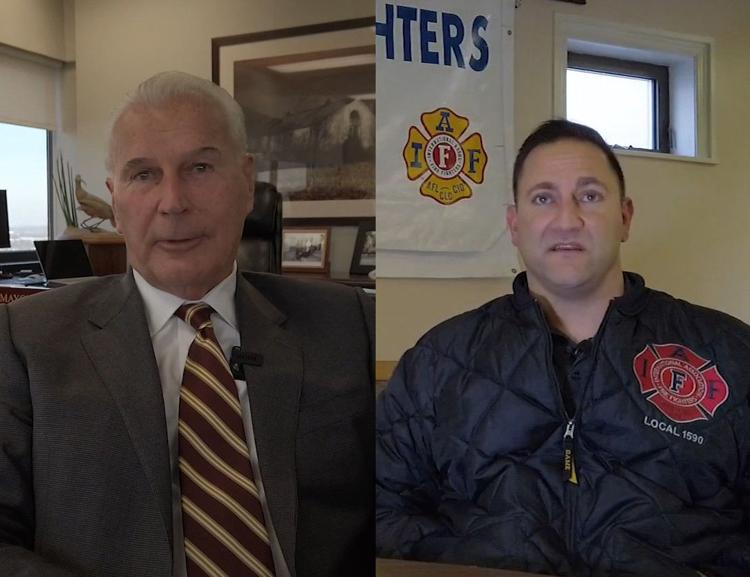 "This contract finally moves us forward on new levels of compensation for firefighters and essentially eliminates the need for a rolling bypass, when a fire vehicle is taken out of service because there are not enough firefighters working on a particular day to staff the vehicle," said Mayor Mike Purzycki. "We will begin a new work shift this summer that will end daily staff shortages so the department can operate all of its vehicles, unless, of course, there is an unanticipated staffing shortage."
Wilmington Firefighters Association Local 1590 union leader Joe Leonetti, Jr., disputed the city's claim.
"This will not end rolling bypass. I think it will slow it down, yes, but for them to say it's going to end it, I just don't believe it," he said. "They're putting a more expensive shift in place and I just don't understand how they're going to pay for it without losing more jobs."
In earlier conversations with WDEL, Leonetti had said firefighters would commit to the shift-change willingly if the city would agree to end rolling bypass by putting language in the contract. The city refused.
Under the new, four-year contract, firefighters are getting a 2% cost of living raise, and while their salaries will go up significantly because they're now required to work an additional 13 days a year that doesn't equate to a raise. Leonetti puts that into context.
"It's 316 more hours a year, which is almost eight weeks--if you look at it as a 9-to-5er, eight more weeks that we're showing up to work, putting ourselves in danger, putting our lives on the line," he said.
Leonetti said firefighters also lost part of their generous exchange policy, or their ability to "trade" days off with one another.
"It was unlimited before, and now, it's limited to only six [days] a year, and the average is probably like eight or 10...so the six number isn't bad, but we can't use them back-to-back anymore," he said. "We can only use one at a time, so now that we're working consecutively, closer together, it's going to make it a lot tougher on people with families and kids, and guys use exchanges, like single parents for child care and to be with their kids, and to make sure that's not interrupted, so it's going to make it a lot harder for custody for some of our firefighters."
The arbitrator's decision could have an impact on future union negotiations in the state.
"They won, and I think it was a mistake on the arbitrator's part; I think she just made a decision that proves that your contract doesn't matter; we're a labor union--we have a contract for a reason: To protect our rights, our safety, our working conditions," Leonetti said. "And she made a decision that the city can jump that right whenever they want."
Leonetti predicted several firefighters may quit over the next few months when the shift change goes into effect.
"This just isn't conducive for some people with their families and living arrangements."
The union has five days to appeal the arbitrator's decision to the Court of Chancery.
"We're going to be meeting with our membership; we're going to talk about it as a group."
Read the full Public Employment Relations Board decision: