If Wilmington largely halted towing for most of last year during the COVID-19 pandemic, then why did the city make more than $55,000 in tow release fees in 2020?
That's one of several questions that a coalition of community organizations, attorneys, and frustrated residents are asking in a letter sent via email to Mayor Mike Purzycki and Wilmington City Council on Tuesday, April 20, 2021.
The letter also identifies what the groups have called structural issues with the city's parking enforcement arrangements that they've said have led to injustices.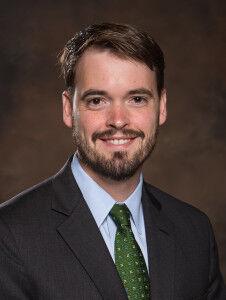 "People are waiting months or years to get a decision; in some cases, they're not getting a decision at all, and the city is making it difficult or even impossible for people who have been issued these tickets to see a real judge," said Rob Johnson, a senior attorney with the Institute for Justice, based in Virginia.  
Case in point--Dominique Grant, whose story WDEL profiled last year. Grant's car was towed from public property in front of the Queen Theatre on Market Street in Wilmington, by National Auto Movers, which was not the city's authorized tower, and at the time, WDEL discovered did not have a valid business license to operate in Wilmington. More than a year-and-a-half later, Grant's case still has not been heard.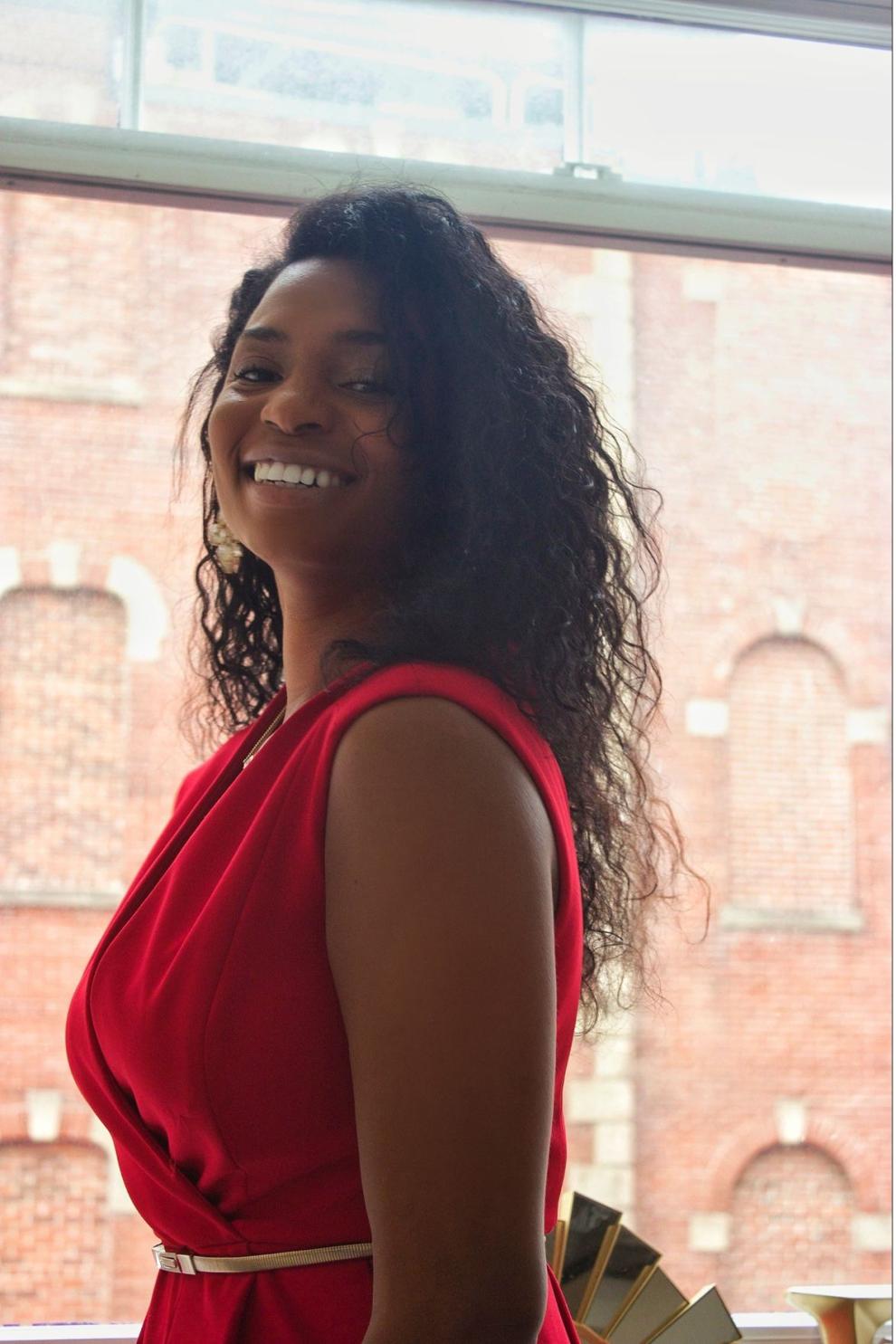 "I had an initial court date of February 14, 2020, that was extended by National Auto Movers at the request of their lawyers, and I've been waiting since then to have a court date due to the COVID restrictions. I was offered mediation at some point, however...I wanted to have my case seen by a judge."
National Auto Movers did try to give Grant her car back, but required her to sign a waiver, assuming guilt and responsibility. She refused.
"I did not receive my car back. I ended up buying another vehicle last summer," she said.
To date, Grant still doesn't have her car back.
"I will be suing for the amount, the value of my car versus them returning the vehicle to me," she said.
Her case is now scheduled to be heard on May 7, 2021--nearly a year-and-a-half after her car was initially towed.
"I'm very happy to, hopefully, get this resolved, but most importantly, to have them pay for illegally operating during that time because they didn't have a business license and illegally towing my vehicle from public property."
City halted towing during COVID, but data suggests otherwise
The city of Wilmington halted towing due to delinquent parking citations when the COVID-19 pandemic hit in March of 2020. Currently, towing continues to be suspended except in instances of police investigations, crashes, or vehicles blocking fire hydrants, intersections, driveways and loading zones, the city said.
But a data analysis by the coalition finds tow release fees, amounting to $25 per vehicle, shows thousands of dollars paid to the city every month, indicating towing hasn't slowed much at all.

The data reveals thousands of vehicles were towed in 2020, despite towing being halted for most of the year in most circumstances. The coalition claims 1,976 drivers paid at least $25 to release their vehicles after being towed. That amounts to more than $55,000 in tow release fees paid to the city in 2020, a figure slightly higher than 2019. The figure doesn't include drivers whose cars were towed and never returned to their owners.
"The data that we're seeing indicates that they're towing vehicles--and not just towing vehicles--they're making people pay money in order to get those vehicles back, and it's bringing in a large amount of revenue for the city," said Johnson. "None of that is supposed to be going on right now."
In the letter, the coalition wrote:
"Given the fact that parking tickets declined by approximately 60% in 2020 (from 63,283 to 25,850), we're also curious about why there didn't seem to be a significant difference in the number of vehicles towed."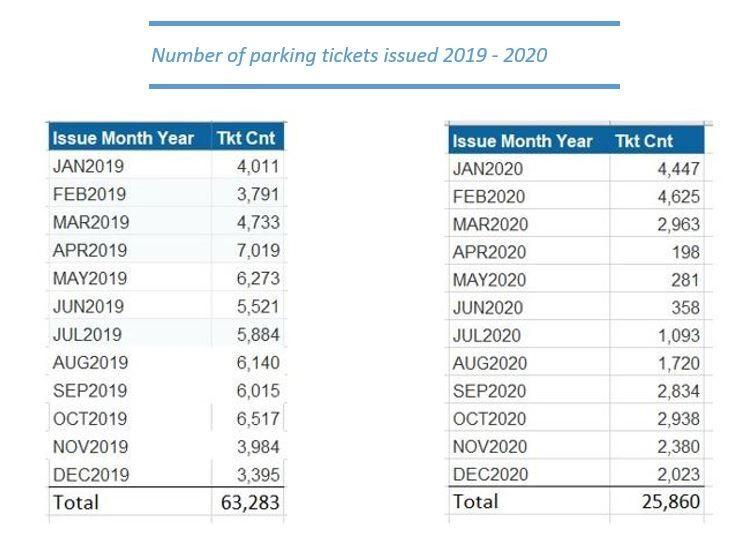 John Rago, Deputy Chief of Staff for the mayor, said they're reviewing the information from the groups, much of which, they said, appears to be information from city records obtained by various Freedom of Information requests. 
"We'll review the information and make sure it has been interpreted correctly and accurately. Once we complete that process (various city offices handle different parts of the information), we'll determine what we can or should say," Rago said in an email.
WDEL has also requested a sit-down with the mayor to discuss parking issues in the city.
A flawed system
The Institute for Justice is among several organizations that are part of the coalition, which includes the Delaware NAACP, AAA Mid-Atlantic, Network Delaware, the Delaware Center for Justice, the Campaign to End Debtors' Prisons, and the Latin American Community Center.
But Johnson said the issue is far larger than instances of towing that appear to have continued throughout the pandemic. He said a review of current parking enforcement policies and contracts shows structural issues that need to be changed.
"The city itself is bringing in an enormous amount of revenue from ticketing, towing, booting, all of this, and then the city has also outsourced enforcement to private entities."
"Should the government have a financial incentive to the enforce the law against its own citizens? And that's really what's so problematic here both for the towing and also for the ticketing, and those private entities have a financial incentive to enforce the law to the maximum extent that they can, and those are two very powerful incentives that are an invitiation to abuse," he explained. "The Supreme Court has said that when the government has a financial incentive to enforce the laws that the government's actions there merit extra scrutiny because that incentive creates a temptation to abuse. So what we're doing here is bringing that extra scrutiny to bear."
The city's current contract with City Towing, which is the only towing company authorized to tow vehicles from public property in the city of Wilmington, includes no payment for towing services. Instead, it includes a stipulation that City Towing can keep a person's car after 30 days. 
"It creates an incentive for the towing company to do anything they can to take as many cars as possible," alleged Johnson.
Johnson said a better way would be the for the city to pay a flat monthly rate or a bulk rate for towing services.
"What we want to see in general is the government looking at their citizens and trying to serve and protect their citizens and not treating their citizens as a source of revenue," he said. "What we want to see is a system that approaches parking enforcement with a goal of actually enforcing the parking laws and making sure that whatever government interest there is served rather than a system that is treating people as essentially piggybanks."
According to documents obtained by the coalition, City Towing has kept more than 1,400 vehicles that were not claimed within 30 days. It's unclear what kind of profit that may have led to for City Towing.
"Relying on people who happen to wander into the clutches of the parking enforcement entities to fund the city government is just not a rational of just way of funding the government. It can be very hard on some people who are maybe the least able to bear those kinds of costs," said Johnson.
Johnson said he hopes the city takes the coalition's letter seriously, and while he didn't put a timetable on how quickly he wanted to see a response, he wouldn't rule out future litigation.
"It's on the table," he said.