It's music to our ears that a little COVID-19 pandemic can't keep Wilmington's Clifford Brown Jazz Festival from coming this summer. For the 33rd annual music fest, they'll be going completely virtual.
"Thinking of different ways to continue to do what it is we've always done, tweaking it a bit and doing it just a little bit differently, but just making sure that, wherever possible, we did not stop," said Wilmington Cultural Affairs Director Tina Betz. "One hundred percent virtual and 100% live...We are doing a live performances, live broadcast, live-streamed. What happens, happens. We're looking forward to this adventure that's new for everybody involved."
They turned to social media, and the entire festival will be streaming for free on YouTube and Facebook Thursday, June 25 through Saturday, June 27, 2020. Sets will begin at 7 p.m. Thursday and Friday, and 3 p.m. Saturday, featuring 15 groups and 80 artists over the course of the festival--including, Betz hopes, some of the 50 Boysie Lowery Living Jazz Residency graduates to whom the city has reached out. 
The location of this year's festival is being kept under wraps, Betz said, so as to minimize the appearance of members of the public and keep everyone COVID-safe. 
"We are going to one location that we are keeping secret. Why? Because we don't want to have people showing up, quite honestly," Betz said while laughing. "Everybody will be in one location, but we will be having the bands come in at different times during the day, and when they come in, we will be doing some COVID-type processing as folks are coming into the building and leaving the building, and as we take care of the spaces that we're going to be in."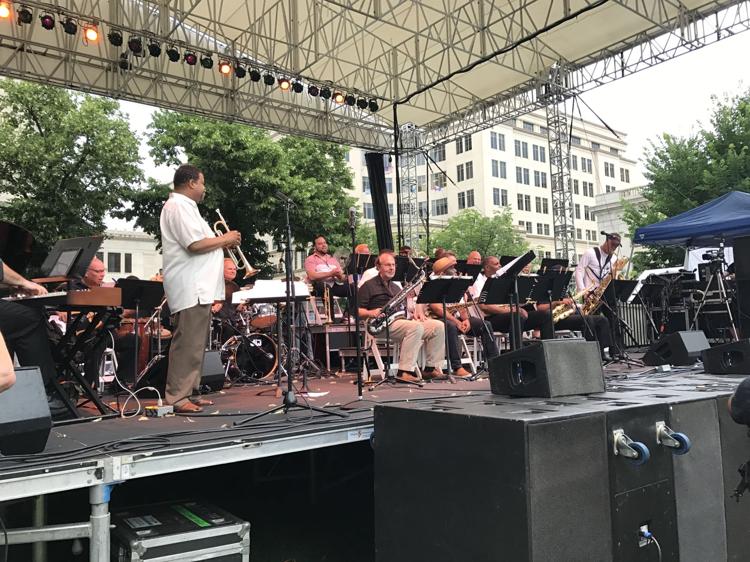 Mayor Mike Purzycki was insistent that city show up for its citizens, Betz said, and stressed that no problem couldn't be solved--so there was no need to stress about it. 
"One of the things Mayor Purzycki said, when we knew that we were entering a phase of doing things differently, was to take a look at these as these challenges, not from the point of problems," Betz said. "But looking at doing things in a way that we continue to keep the vitality of the city, the forward movement of the city, and not sit around with our heads in our hands. Figure out why we couldn't do something. Focus on how we could do what it is that we've been doing for years."
There will actually be two stages at the festival location, so turnaround should be fairly expeditious. Betz anticipated 10 minutes between sets, during which time information will be broadcast about upcoming city events and the festival's namesake, Clifford "Brownie" Brown, who was born on the East Side in 1930. 
It was important, moreso this year than ever before, that the festival take place, Betz said. 
"[To] keep the music playing in this 33rd year, it was extremely important," she said. "I think that's one of the things that we need to stay focused on, things that are positive. Music has a way of doing that; the arts have a way of doing that. So, yes, this year was very important. We have tens of thousands of people who come into Wilmington annually for the Clifford Brown Jazz Festival, and many of them come from all over the world and plan their vacations around coming to our city for this festival. And we did not want to disappoint the people who have been such artists fans over the three plus decades...We also wanted to bring some music into what's frequently some dark moments that we're going through right now."