For too long, too many residents of Riverside have neglected their own health.
Whether it was due to lack of insurance or trouble getting an appointment, now neither should serve as barriers to those residents getting the care they need.
ChristianaCare has opened a cutting-edge virtual health center in the Coker Family Resource Center inside the Kingswood Community Center.
"This is the first time that it's ever happened in this community, it's for real," said Bebe Coker. 
ChristianaCare President and CEO Janice Nevin said the new center will make data and technology-driven care both affordable and accessible while improving doctor and provider relationships.
"If you've ever wished you could send a text message to your doctor to get advice at 8 o'clock on a Sunday night instead of having to wait a month for an appointment--oh yes you can, right here," said Nevin. "This is the future of health care. It's continuous, it's data-driven, and it's deeply personal tailored to meet the needs of each person."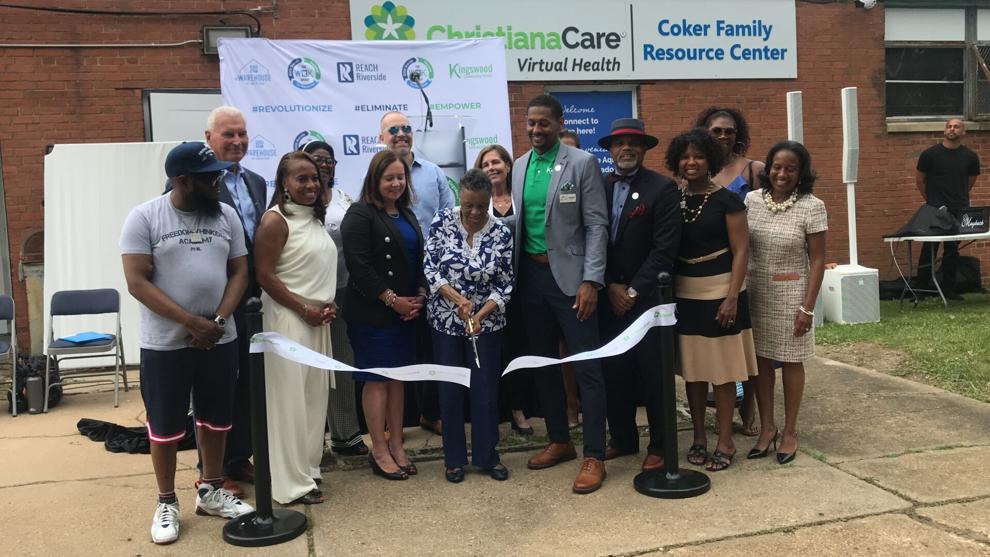 Gwendolyn Jimenez has lived in Riverside for more than a decade and has seen both the good and the bad. 
"They're really working now to really improve the neighborhood," she told WDEL.
Jimenez, who has a heart condition, said she plans to use this center frequently.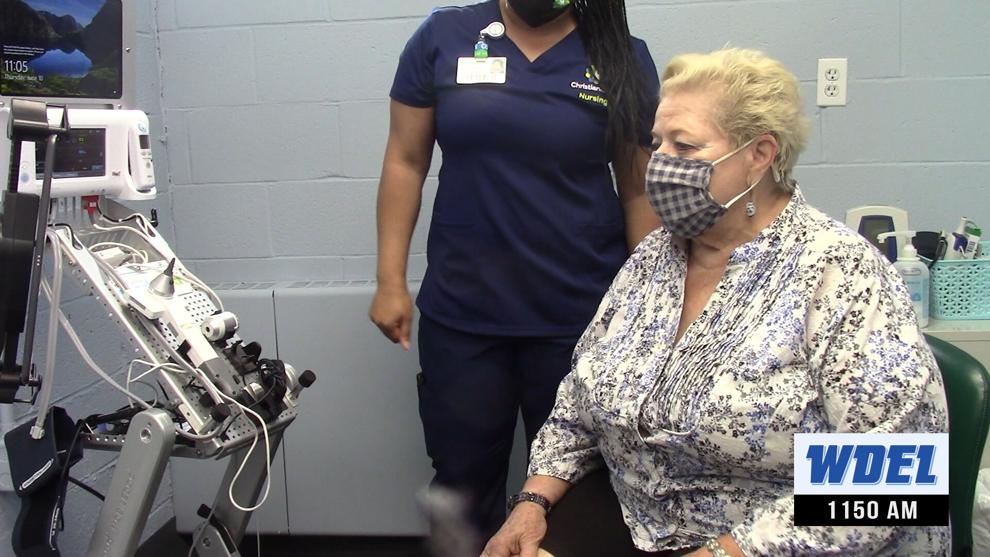 "Number one it's closer access for health care, in an emergency. Because I have a heart condition, in an emergency, it's right here," she said. "And the good part about it is it's virtual too...they can look in your ears, give you an EKG, and the doctor can virtually check that...I don't have to wait for the bus," she said. "A lot of the families here that don't have insurance or don't go to the doctor or have small children that don't even get vaccinated, it's right here, so there's no excuse not to tap into this."
Logan Herring, CEO of the Kingswood Community Center, and the Teen Warehouse and REACH Riverside, which are both housed inside the center, noted this is the first primary care service provider in Riverside, calling it a "nimble solution" to what's been a health care desert.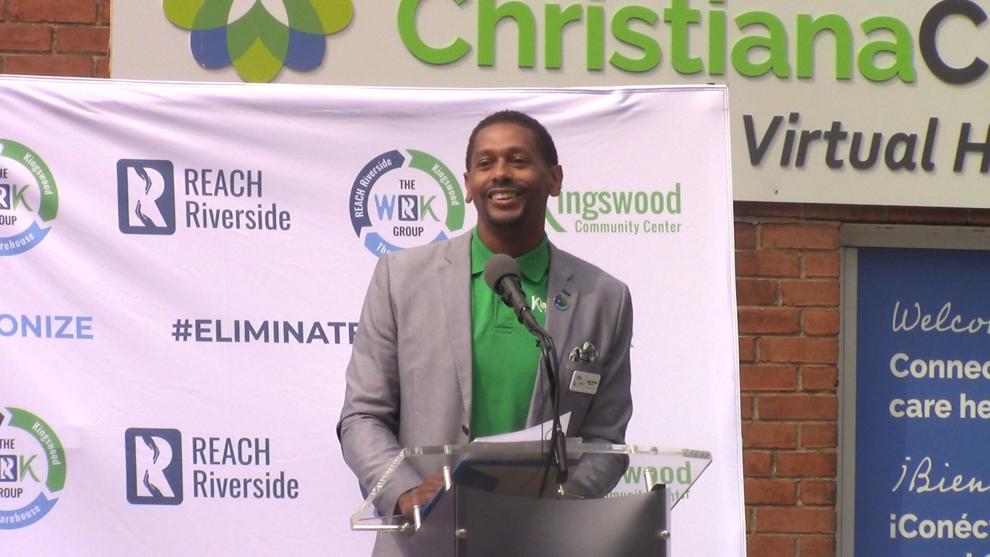 "That includes valuable in-person services and care as well as virtual appointments for those who are homebound or require a more flexible schedule. We literally could not do this work without you," said Herring. 
Coker, who stood outside the Family Resource Center, that bears her name, said for the first time in her lifetime, the accessibility and the need for healthcare services in Riverside will finally be met.
"When you know something is needed, and you can do it to help it, stop talking about it--just do it," she said to applause. "Yeah, I get tired of hearing the talk about what matters--just do it! Help this child, help this young man," she said.
As his dream becomes realized, Herring called this new healthcare center a vital step in the creation of the new Kingswood Community Center.
"I am excited by the prospect of what this space will evolve into and what additional services we can offer our community," he said. "It proves something--we as a community already knew--we are worth investing in. We are worth the time, energy, and capital it takes to make Riverside what it is at its core--a neighborhood that stands united and ready for its next challenge." 
For too long, Riverside has had to bear the brunt of broken promises.
"What we want them to recognize now is that the lives that matter most are theirs...that it's not just saying 'Black lives matter, white lives matter, their lives matter. We're showing you that you do matter, and now we want you to believe that for yourself," she said.