Political newcomer Lauren Witzke beats out the Republican Party-backed candidate for U.S. Senate.
"We did it!"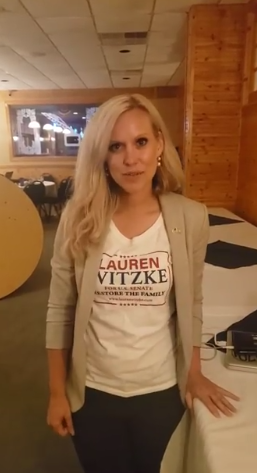 Garnering nearly 57% of the vote, Witzke said, in a Facebook message, she hopes the party will support her.
"I look forward to the GOP rallying behind me; I look forward to the GOP rallying behind 'America First' because we will not stop; we will keep fighting hard, and we will keep fighting for the 'America First' movement," she said.
Witzke will face incumbent U.S. Senator Chris Coons in the general election in November. Coons handily beat his progressive challenger, political newcomer Jessica Scarane with nearly 73% of the vote.
Coons told reporters in a Zoom call he was humbled by the support that led to his decisive victory. His message to voters:
"I fight for Delaware, and that I work hard for my constituents, for my communities, for opportunity, and to make this a more just and sustainable and inclusive state," he said.