A 20-year-old Wilmington woman is suing the Delaware State Police, claiming undercover police officers in unmarked vehicles boxed in her car, smashed it up, placed a stun gun on the plaintiff--then left the scene when they realized she was not the suspect for whom they were looking. 
"I'm sorry. This event has been really traumatic for me," said Martiayna Watson through tears. "Like, I have trouble sleeping at night. When I'm driving, I'm afraid that officers are just gonna barricade me again, and just pull me over without reason again and just hold me at gunpoint."
On Thursday, July 15, 2021, surrounded by her attorneys Emeka Igwe and Renee Leverette, along with representatives from the NAACP Delaware Chapter including President Richard "Mouse" Smith, Watson stood in front of the BP Gas Station at 201 South Heald Street and described an evening on June 24th when she was leaving that same station and her night took a horrific turn.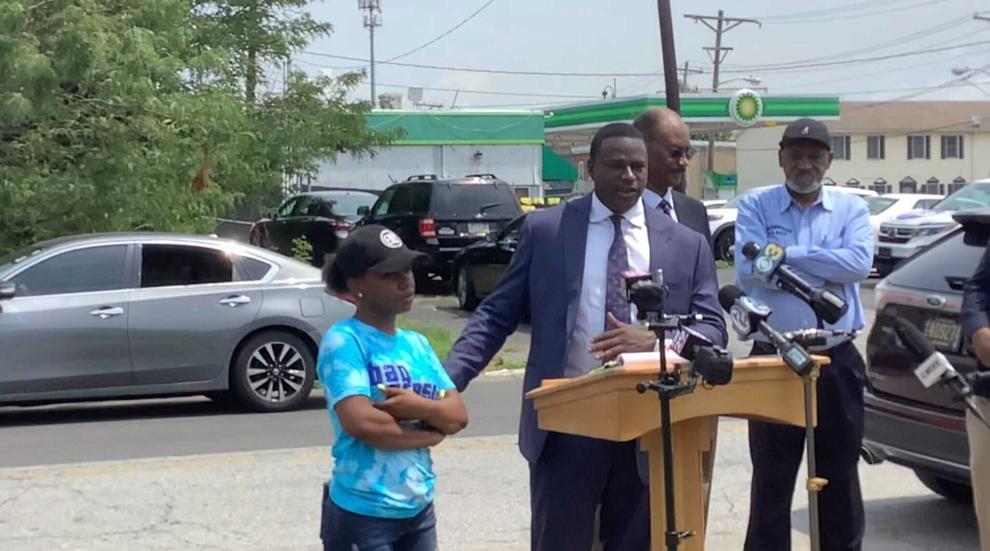 Watson said in a lawsuit--which also names the Department of Safety and Homeland Security and the State of Delaware as defendants--four unmarked vehicles suddenly boxed her in around the 100 block of Church Street, and undercover officers surrounded her vehicle with guns drawn, screaming orders at her. When she asked through her open front driver's side window what was happening, Watson said one officer smashed out her rear window while another dragged her from the vehicle and threw her on the ground. 
"Not only did she not do anything wrong on that day, she's never been in trouble with the law at all," Igwe said. "This is her first encounter at the hands of these aggressive police officers."
She was handcuffed and a stun gun was placed to her neck, Watson said, while an officer is alleged to have told her to, "Shut the f*ck up," and, when she began crying, "I'm going to f*ck you up." Authorities were looking for a Black male and female in a dark grey Nissan Maxima, the lawsuit claimed, while Watson was traveling in a light grey Nissan Altima. 
"I don't wish this on any young female. Any young male. I don't wish this on anyone," Watson said. "Like, them actually putting the taser to my neck after realizing they still had the wrong person...It was just very frightening for me. For them to leave me in the street, alone, just hysterically crying and no one could tell me what's going on."
The incident allegedly culminated in one of the officers stating "I think we have the wrong person," and then all of the officers entering their vehicles and driving off without issuing so much as an apology.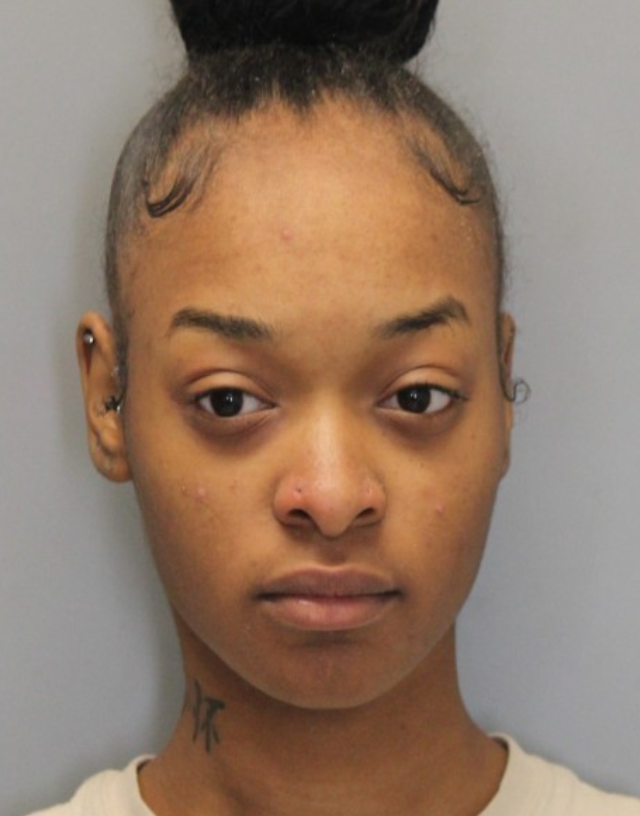 "They couldn't even give me an apology or anything, and it just amazes me that there seems to be no body cameras or no nothing," Watsons said. "It's just really crazy to me that I've really had to go through this. I've been speaking to a psychologist because this has really took a toll on my mental [wellbeing]. Like, this is really crazy." 
"What is happening to Black Americans throughout Delaware and across this nation is unacceptable, and this is why we continue to push for legislative change. This is why we call for accountability in our communities," the NAACP's Coby Owens added. "The fact that these officers walked away from this case and we don't know their badge numbers or their names is despicable. The fact that [there's] yet another traumatic event in Wilmington that hurts the Black community is now bringing us all together yet again." 
Ultimately, Igwe said police were looking for a vehicle being operated by 18-year-old Jonice Diggs and 19-year-old Keshawn Parker, both of New Castle, who were charged in connection to the armed robbery of a 57-year-old victim in the parking lot of the Newark Pawn Shop on Wednesday, June 23, 2021, around 2 p.m.
"Undercover, uniform, they're all public servants," Igwe said. "Once you sign up, you sign up and you're accountable to the public. If you're going around doing things to harm the public, then you need to be held accountable."
The lawsuit seeks compensatory and punitive damages for pain and suffering, assault and battery, false imprisonment, gross negligence, and Constitutional rights violation.
WDEL has reached out to Delaware State Police or comment on the case, and will update this story if one is received. 
Read the full lawsuit filing here: