Isabella Talton's family should have been celebrating their daughter's first birthday this week. Instead, they're filing a wrongful death and negligence lawsuit against their former child care center.
"They're still sort of trying to figure out how what happened last September could have happened, and they're mourning," said attorney Timothy Lengkeek.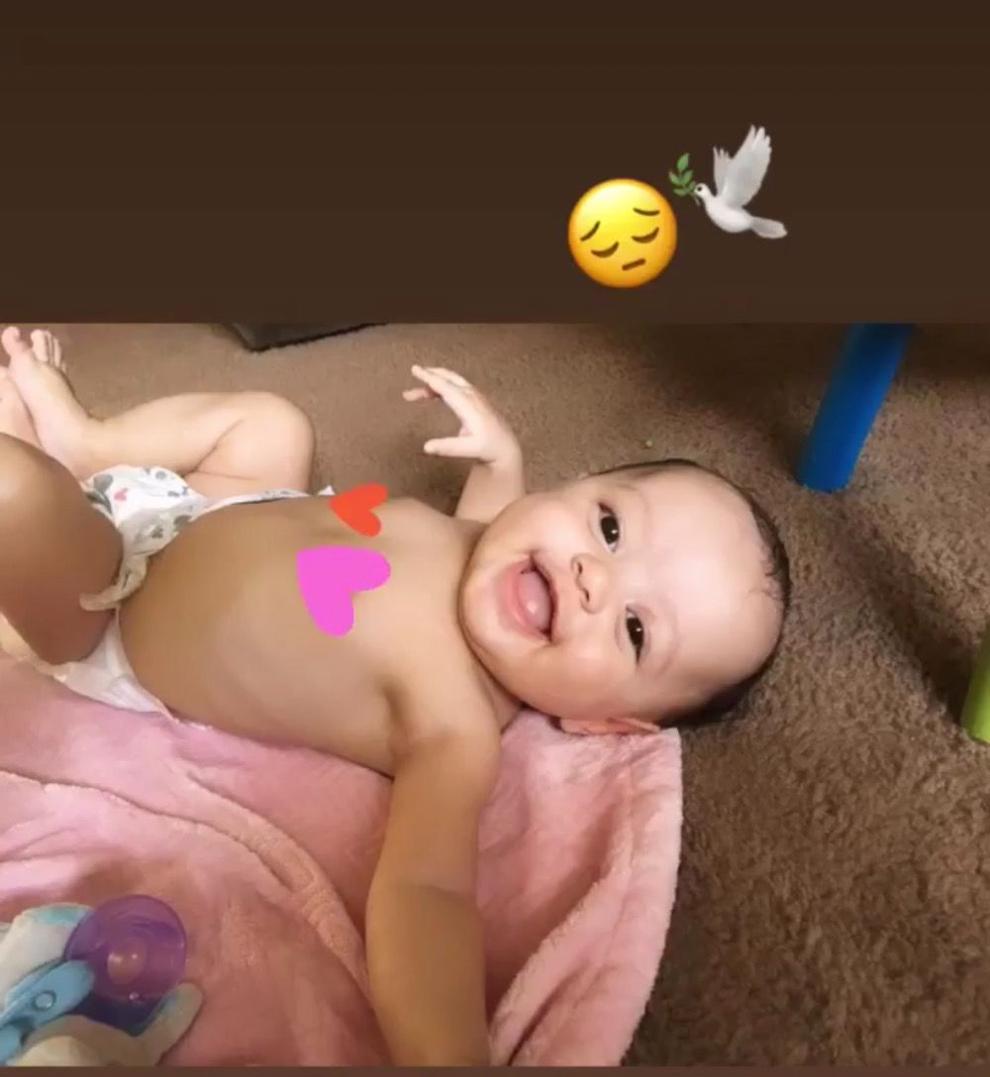 Delaware State Police said 4-month-old Isabella was smothered to death in a crib at Little People Child Development Center by 19-year-old staffer Dejoynay Ferguson on September 5, 2019. Ferguson would later tell police she killed the baby because she "wouldn't stop crying," according to court records.
The civil lawsuit, filed in New Castle County Superior Court on May 4, 2020, accuses Ferguson of being "inexperienced" and "incompetent." 
Lengkeek, with the law firm, Young Conaway Stargatt & Taylor in Wilmington, said the family deserves answers to several questions.
"How is a 19-year-old employee with little to no experience allowed to be alone and in charge of a room full of babies? What kind of training did this person have? How was she was supervised? How was she monitored? Were there other acts of abuse against Isabella or other babies? What did the surveillance tapes show?" he asked. "A 19-year-old in a room full of babies, by herself, how could nobody else have heard what was happening in that room? How could nobody else have seen it?"
The lawsuit also claims Ferguson had a history of reckless and careless conduct, including, but not limited to, her behavior at the child care center. It alleges the child care center knew or should have known about this alleged reckless behavior.
After the child's death, Little People Child Development Center was shuttered by the state. It quietly reopened a few weeks later, WDEL was first to report, with the Office of Child Care Licensing finding the center did not have "systemic" issues.
Previously, the five-star center had been inspected on May 17, 2019, and no major issues were found, according to the Office of Child Care Licensing.
Delaware law calls for a child care ratio of four-infants-to-one-adult, while national best practices, according to the American Academy of Pediatrics, call for a ratio of three-to-one.
Joseph Smack, who was the public information officer for the Delaware Department of Children, Youth, and Their Families, at the time, argued Ferguson, at 19, was capable of caring for four babies. 
"Because 19-year-olds are adults; they can register to vote, they can join the military, they can buy property, get married without consent, have children of their own, and in the case of Little People, there were actually three infants at that time in care, so it would not have prevented, even if we had a one-to-three ratio, it would not have prevented that ratio," he told WDEL just weeks after Isabella's death.
He added there were three infants in the room at the time of Isabella's death.
When asked whether Delaware's regulation of child care centers is strong enough, Lengkeek said that's an area they'll be exploring.
"So the state regulations are the minimum that a day care provider must comply with in order to stay open, but there's more to it than that. There's going to be an industry standard or standard of care that would apply to day care providers--and that's going to go beyond and include other things that the state regulations require. So even though the state may have said, 'Yes you meet all of our minimum requirements,' the question still is--did they meet the industry standard in terms of having a 19-year-old in a baby room by herself," said Lengkeek. "There's a lot of things that you can be held civilly liable for that may not necessarily be included in the state regulations."
He said the industry standard will examine what a "reasonable" child care provider would do in the same sort of circumstances. Child care workers are paid, on average, $10.21 per hour, according to the state.
"That doesn't absolve the day care's responsibility to supervise, to train, and to monitor, and to hire the right people to do this job which is very, very imprimatur, and in which parents put all their trust in these companies to do the right [thing]."  
Over the past decade, Little People Child Development Center received more than two dozen complaints, according to state records.
"We certainly expect, now that this case has been filed, that we will hear from other people."
Ferguson faces a criminal charge of murder, and at last check, was being held on a $1 million cash bond.
"But the question is--shouldn't the day care center also be held responsible? And the only way to do that in our system is to file a civil case against them."
Little People Child Development Center declined comment Thursday.
The lawsuit seeks unspecified damages for the loss of Isabella's life as well as the "horrific" pain and suffering she's alleged to have experienced while she was suffocated.
"The reason why the case was filed is...to hold the daycare responsible for what their employee did," said Lengkeek. "This should never have happened, and we do not want it to happen to any other parents in this state."