"Our kids go through difficult things now, things that we never thought about," said Red Clay Consolidated School District Superintendent Merv Daugherty.
...Things like wondering when their next meal will be. Or how they'll show up to school in dirty clothes. Or even how they'll keep going without the next hit. Schools have had to adapt and provide much more than just an education; they're safe havens, places where children have guaranteed meals and even get their laundry done; places where teachers serve as psychologists and mentors.
All of Delaware's districts have begun providing wrap-around services to educate a whole child, but they've failed in one big way: substance abuse treatment. And they know it, which is why Red Clay now wants to step up and add that dimension to its offerings to help students.
"Everybody is one step away from this--you don't go into becoming an addict, you don't go into having an addiction problem, and all of a sudden, you're there," said Daugherty.  
Daugherty, the district superintendent, wants to create the state's first recovery high school.
"This problem is not going away. This is just another piece for students, and an opportunity for us to help--you never know, a handful, it could be 100 students."  
The heroin and opioid epidemic illustrates the natural progression for schools to address this issue as well.  
"[It's] one more layer to the needs of our community," said Colonial School District Superintendent Dusty Blakey. "Just kind of a natural thing to do in all of the things that we are trying to do in Colonial and throughout the state, and address some of the issues our community is having from trauma, to addiction to poverty to all of the other things--it's important that we look at this holistically. All of us know someone or know of someone...who has been involved in an addiction issue or may have unfortunately lost their life to an addiction."
Last year, more than 300 people died from heroin overdoses in Delaware--one victim was as young as 13. Don Keister, headmaster at Caravel Academy and executive director of the non-profit atTAcK addiction, lost his son Tyler in a drug overdose in 2012.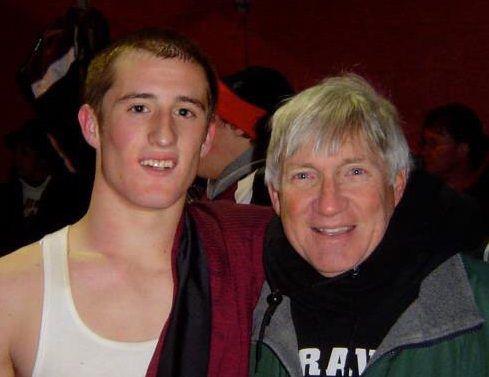 "You always look and try to figure out why and what you could have done differently," he said. "All we can do is try to help others that maybe they won't have to go through the pain and suffering that they had to go through when Tyler was in his throes of addiction."
Since, the organization started in 2012, they've been fighting for a recovery high school in Delaware.
"[We have] to stop the cycle that we're in, of these young people who become addicted, who then go into the recovery phrase or the phase of death," said Keister.
As her head lay against the window, Emily watched the world whiz by. She thought from time t…
The need for a school like the Bridge Way School in Northeast Philadelphia is undoubtedly there; WDEL reported two students traveled upwards of 120 miles a day from Delaware because that school was their only hope for survival.
"These are life or death situations for these young men and women, and this is, maybe, one of the last steps for them to stay alive, " said Keister.
Daugherty said they can meet the academic needs for the school right now, but they would need certified counselors to make it happen.
"This is not a normal high school setting. Yes, academics are important, but step one is the recovery," said Daugherty.
The district has already overcome a major hurdle in getting the recovery school started. They have a building that could house the program--inside the district's James H. Groves Adult Education Center, off Telegraph Road. The building has spare classrooms and office space that see little use during the day, and the center is conveniently located on a DART bus route.
"We did talk about transportation, and we think that's where we have a large transportation with DelDOT here--why not utilize that ability...to get them here? You use, in major cities and major areas where they use mass transit for students to get where they need to get to, I tell people all of the time, if a teenager wants to get to an event, they find a way," said Daugherty.
Keister said atTAcK addiction would help secure grant money for counselors.
"We can have family counseling; we have confidence courses; we have all the support that they need along with them getting their education," he said. "Much more beneficial than sending them out of state."
The Delaware Department of Education is also supportive of the idea.  
"The secretary is very supportive of working with schools, districts, the healthcare system, and other stakeholders to ensure students have access to the treatment and support they need. She looks forward to learning more about the proposal to create a recovery high school as the details are presented later this year," a spokeswoman said.   
Attorney General Matt Denn is also supportive and visited The Bridge Way School in Philadelphia Tuesday.  He declined an interview request for this series.
Community partnerships are also key to the success of the school, but those roads are still being paved.  
Delaware has no residential treatment centers for adolescents--making the need for a recovery high school stronger. Youth can get counseling and detoxification at mental health facilities, but these places don't support long-term recovery like a school setting would.
Keister has an ambitious goal for opening this school.
"Since I've been pushing for an number of years...if it doesn't come about by January, at least we're on the road to try to get it started," said Keister. "Ideally, I'd love it as soon as it could get started."
"If there's a will, there's a way," said Blakey. "You start small...you're saving lives here."  
But the 2018-19 school year is more realistic.
For Rebecca Bonner, recovery is personal.
Unlike The Bridge Way School, Delaware's recovery school would be a tuition-free public school, and just because it's in Red Clay won't mean it's reserved for those students. Students of any district would be welcomed.
Colonial also welcomes a collaboration with Red Clay.
"What could we offer Red Clay to help get this up and running? I think we could model it after the consortium that currently exist where all of the local districts are combining...and everybody has a stake in the process and in the success of the school," said Blakey. "Focusing together on making sure that we offer an opportunity to our students and families that have this need."  
"It's not your kids or my kids; it's: we have kids who need help," said Daugherty.