About 150 people gathered at the Rehoboth Beach Bandstand Saturday, chanting and holding homemade signs, demanding Delaware reopen sooner than June 1, 2020.
On the 80-degree, sunny day in Rehoboth, many of the protesters weren't wearing masks nor were they practicing social distancing. The protest occurred on the same day Delaware saw the most death from the virus, 15, in a single 24-hour period. At least 65 percent of Delaware's deaths from COVID-19 have resulted in persons from long-term care facilities; Eighty-nine percent of persons who have died had underlying health conditions.
"We're not going to rest until Delaware's fully reopen, and after that, we're going to make sure Governor Carney is held accountable," Richard Bishop Sr., organizer of Reopen Delaware, which held the peaceful protest, told WRDE-TV.
Phase 1 which is slated to begin June 1, allows several sectors of business to reopen, including restaurants at 30 percent of their fire code capacity, with mask wearing and social distancing in place.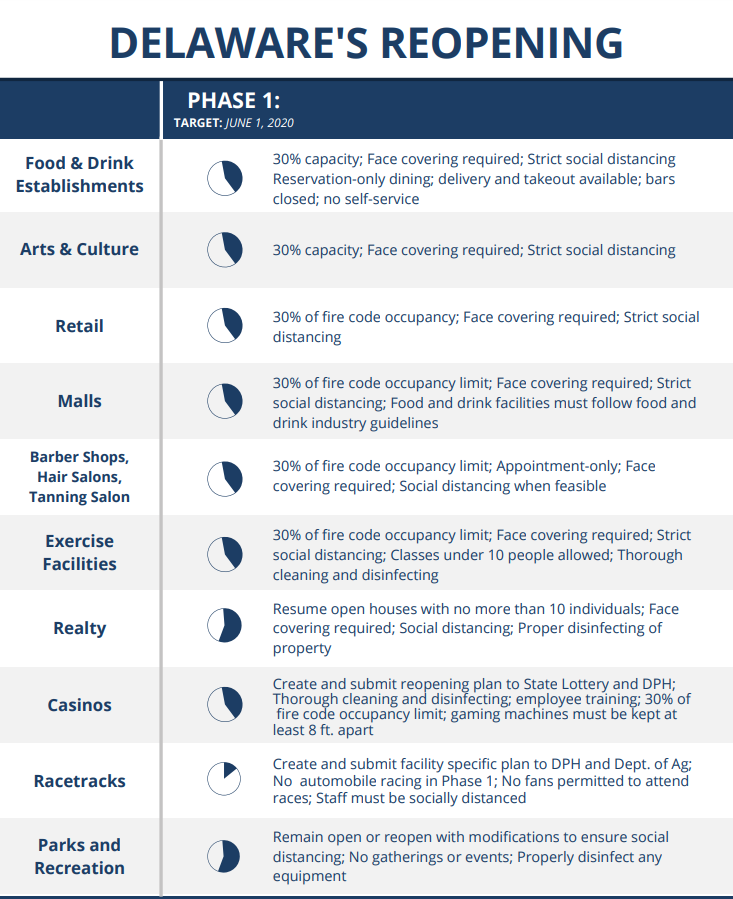 Last week, Governor Carney announced beaches would reopen--for Delawareans only--on May 22 at 5 p.m., in time for Memorial Day weekend. A 14-day quarantine for out-of-state residents remains in effect along with a ban on short-term rentals. Police will be patrolling popular routes near the beach, the governor said.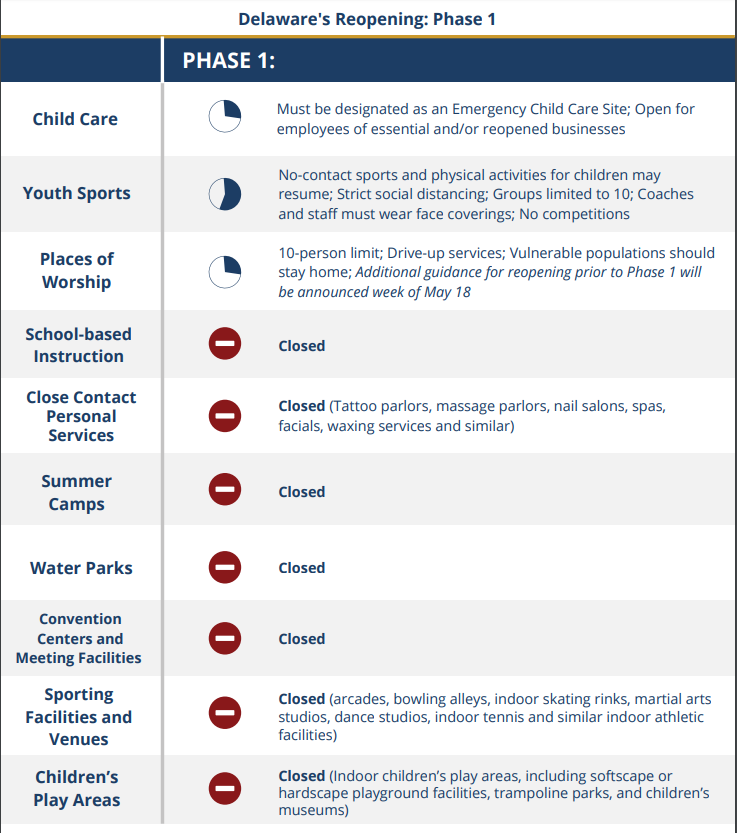 Matt Weiner, owner of Zelky's arcades, called the restrictions "unreasonable."
"It's impossible--with the size of our locations down here and the amount of our rent being on the beach--and they want to restrict us to having like eight to 10 machines inside of an arcade. Number one, that's no fun. Number two, I could never pay my bills like that," Weiner told WRDE-TV.
"We've heard that Funland doesn't really plan on opening either, and if Funland doesn't open, and our arcades don't open, then there will be no fun in Rehoboth this summer," said Weiner.
Those not in support of the rally called for mask wearing and more social distancing, asking protesters to consider other people's health.
"If you don't want to wear the mask, then don't go out into the public," said Anna Krouse of Newark.
Rehoboth Beach Police Chief Keith Banks said they wished more people were practicing social distancing.
"Next week, here on the boardwalk starting [May] 22nd, it's mandatory to have a face mask on the boardwalk," said the chief.
Bishop said the rally is about supporting businesses of all kinds--those deemed essential and those deemed non-essential.
"You turn around there's people shopping, getting candy, souvenirs, T-shirts, there's a jewelry store, down the way, that's been open this entire time, this is what it's all about," said Bishop.
Previous rallies have been held in Wilmington and Dover.