The latest health news from WDEL - sponsored by GOLO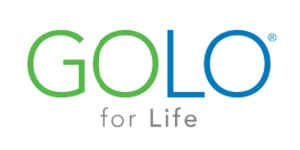 FDA Fully Approves COVID-19 Antiviral Pill For High-Risk Adults
(Silver Spring, MD) -- The FDA is granting full approval to Pfizer's COVID-19 antiviral pill for high-risk adults. Paxlovid is advised for adults 50 and older who have diabetes, heart conditions, cancer or a weak immune system. The pill is designed to treat mild to moderate cases of COVID. It was originally granted an emergency use authorization in December 2021. The FDA said Thursday's decision means Paxlovid has met the agency's standards for safety and effectiveness.
Study Zeroes In On 12 Most Common Symptoms Of Long COVID
(Chicago, IL) -- A new study is zeroing in on the 12 most common symptoms of long COVID. Hundreds of symptoms have been reported but among the most common are ongoing fatigue, brain fog, thirst, dizziness, and chest pain. Others include a cough, abnormal movements, upset stomach, loss of taste, lack of sexual desire, and feeling sick after physical activity. The study published in the Journal of the American Medical Association looked at data from more than 96-hundred adults who took part in the so-called RECOVER trial. '
CDC Issues Food Safety Salmonella Alert For Papa Murphy's Cookie, S'mores Dough
(Atlanta, GA) -- The CDC is issuing a food safety alert after a salmonella outbreak linked to Papa Murphy's cookie dough. The health agency on Tuesday said 18 salmonella infections were reported across six states, with two people winding up in the hospital. People in Washington, Oregon, Idaho, California, Utah, and Missouri became infected after eating the cookie dough raw. Papa Murphy's is temporarily pulling its raw chocolate chip cookie dough and raw S'mores bars dough from shelves while investigators work to find the contaminated ingredient in the dough.
Americans Forego Healthcare Services
(Washington, D.C.) -- Americans are foregoing health care services at higher rates. A survey from the Federal Reserve reveals 28-percent of respondents went without some form of medical care in 2022 because it was too expensive. That number climbed by four-percent year-over-year. The survey found Americans were most likely to skip dental care, followed by a doctor's visit and prescription medication. They also neglected to schedule follow-up visits and mental health counseling.
Surgeon General Warns Social Media Driving Teen Mental Health Crisis
(Undated) -- Surgeon General Vivek Murthy is issuing a warning that social media use is a main contributor to depression, anxiety and other problems in the nation's teenagers. Dr. Murthy's advisory urges policymakers and the companies that use the social media platforms to share with parents the burden of managing children's and adolescents' social media use. The surgeon general has long been a proponent of mental health awareness. The warning about social media comes as the rates of teenage depression, sadness and hopelessness have skyrocketed over the past decade, especially among girls.
UCLA Study Finds Cannabis Smoke Doesn't Cause COPD
(Los Angeles, CA) -- A new study from UCLA finds cannabis smoke isn't as bad for people's lung health as tobacco smoke. The study says COPD, one of the major risks of smoking tobacco, is not connected with smoking marijuana. Researchers compared groups of people who currently, used to, or have never smoked marijuana. Most of the people were studied for more than four years. The study concluded that any amount of marijuana smoke is not known to cause or progress the development of COPD.
Tick-Borne Powassan Virus Blamed For Death In Maine
(Atlanta, GA) -- The tick-borne Powassan [[ poh-WAZ-UN ]] virus is blamed for a death in Maine. The CDC says Powassan virus is rare, just 25 cases a year in America, but symptoms can be severe. The person who died in Maine last week had neurological complications. The disease is spread by infected ticks who jump from deer or woodchucks to people. Experts say the best way to protect yourself is to use tick repellent containing 20-percent DEET and to wear long-sleeved shirts and pants tucked into your boots when you're hiking. The CDC also recommends wearing light-colored clothes so it's easier to spot a tick and remove it.
CDC: High Of 110-Thousand Dead In 2022 From Drug Overdoses
(Atlanta, GA) -- Over 100-thousand Americans died from drug overdoses in 2022 -- the most deadly year on record. The CDC says despite that headline number, overdose deaths aren't surging in the U.S. anymore and have leveled off. The first two years of the pandemic saw a surge in overdose deaths. Fentanyl has been a big factor in the rise of overdoses, with more than two-thirds of all 2022 deaths involving a synthetic opioid.
Genentech Announces Positive Results for Multiple Sclerosis Treatment
(South San Francisco, CA) -- Genentech is announcing positive results for its multiple sclerosis treatment. The San Francisco company says its phase two study of fenebrutinib significantly reduced MS disease activity in the brain. The drug is now in phase three trials.
Americans' Positive Views Of Kids Vaccines Steadily High Since Pandemic
(Washington, DC) -- Americans' overwhelmingly positive views of childhood vaccines are steady since the COVID pandemic. A Pew Research Center poll found that 88 percent of U.S. adults say the benefits of vaccines to protect kids from measles, mumps and rubella "outweigh the risks." That's about the same number from the same poll in 2016 and 2019, pre-pandemic. The survey found that Americans are more hesitant about COVID vaccines than the MMR shot. Nearly three in four respondents said the benefits of the MMR vaccine were "high" compared to under half who said the same about COVID vaccines.
New Study Shows Marijuana Use During Pregnancy Impacts Fetal Development
(Mount Pleasant, MI) -- A new study shows marijuana use during pregnancy impacts fetal development. Researchers at Central Michigan University's College of Medicine looked at marijuana's effects when smoked or ingested during the first trimester of pregnancy. They found a significant decrease in eventual birth weight. That's important because health experts say low birthweight babies are more likely to have ADHD, learning disabilities and developmental delays. When pregnant women used marijuana during the rest of the pregnancy, babies had a smaller head circumference. Their message to women is to avoid cannabis while pregnant.
Student Mental Health The Focus During Mental Health Awareness Month
(Washington, DC) -- Students are continuing to show alarming signs of mental health struggles. Denise Forte, president of the Washington, DC-based Education Trust, says nearly 40-percent of high school students are experiencing poor mental health. She also says one out of five teens has thought about suicide and one out of ten has attempted it. Forte says schools should enact evidence-based approaches to address students' needs and to improve academic success. She believes the key to reaching all teens is to make sure they see someone like themselves in the curriculum and leading the classroom. You can get more information at edtrust.org slash mental health.